Middle-waged to get burned in retirement
People earning £30,000-£50,000 could be hit hard by a pensions gap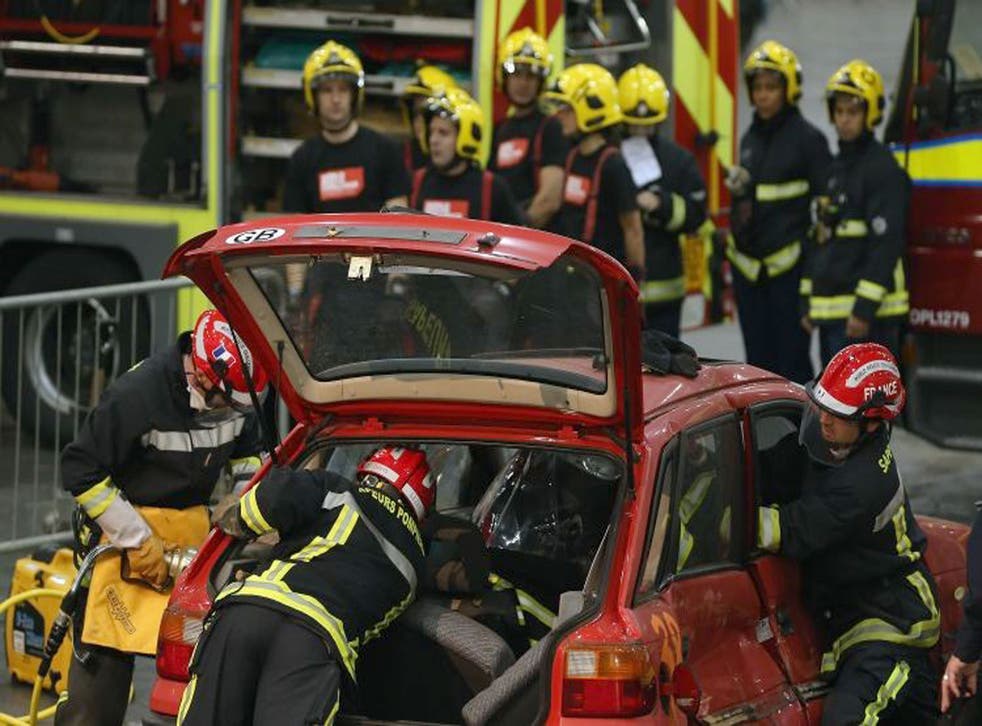 Pensions minister Steve Webb warned this week that up to 12 million people will face a shortfall in their pensions despite the introduction of automatic enrolment. Crucially, he pointed out that middle-income workers are just as likely to be hit as low-paid ones.
"Under-saving is far from being the exclusive preserve of low earners," Mr Webb said. "Many on middle and higher incomes clearly need to do much more to ensure that they get the retirement that they want."
Exclusive research handed to The Independent backs up his concerns. It reveals that one in 10 middle-income workers, defined as earning between £30,000-£50,000, has no pension at all while one in five is currently not making any pension savings.
The figures are being published as part of the Scottish Widows Workplace Pensions Report. It reveals the full scale of the problems facing the squeezed middle-waged. Frighteningly, a third of those with no pension are being forced to prioritise paying off debts rather than save for their retirement. A second third is prioritising mortgage payments while the remaining third say they simply need their cash to cover living expenses.
And the research shows that even among those who are saving into a pension, the middle-waged actually face a larger-than-average income shortfall in retirement. The shortfall is based on people's expectations of how much income they think they will need in retirement compared with how much they are actually saving. Across all income bands the average monthly pension shortfall stands at £669: for the middle-waged it is £740.
In fact the pension gap between what all British workers are prepared to save and what they need to is widening. In the past year the amount employees are prepared to stash in their retirement savings pot has shrunk by almost a quarter. The Government's auto-enrolment programme is designed to help reduce the pension gap facing millions in the future.
But the research revealed significant gaps in people's knowledge about how much they are paying into a pension – even among the one million who have already been auto-enrolled into their workplace scheme. More than a quarter have no idea how much they put in while almost half don't know how much their employer adds.
Lynn Graves, corporate pensions chief at Scottish Widows, warned: "We cannot ignore the correlation between poor employee awareness of the scheme and the lack of understanding of the realities of retirement."
Tom McPhail, pensions expert at Hargreaves Lansdown, said: "The research highlights that we're still a long way from mission accomplished when it comes to pensions. Most employees aren't saving enough, yet the amounts they are willing to save are falling. This highlights the vital role that employers, advisers and pension companies have to perform in helping employees to plan effectively for retirement."
Register for free to continue reading
Registration is a free and easy way to support our truly independent journalism
By registering, you will also enjoy limited access to Premium articles, exclusive newsletters, commenting, and virtual events with our leading journalists
Already have an account? sign in
Register for free to continue reading
Registration is a free and easy way to support our truly independent journalism
By registering, you will also enjoy limited access to Premium articles, exclusive newsletters, commenting, and virtual events with our leading journalists
Already have an account? sign in
Join our new commenting forum
Join thought-provoking conversations, follow other Independent readers and see their replies