New rules will boost your retirement cash
It will soon be easy to work out which annuity to choose, but men close to retirement should take pensions now.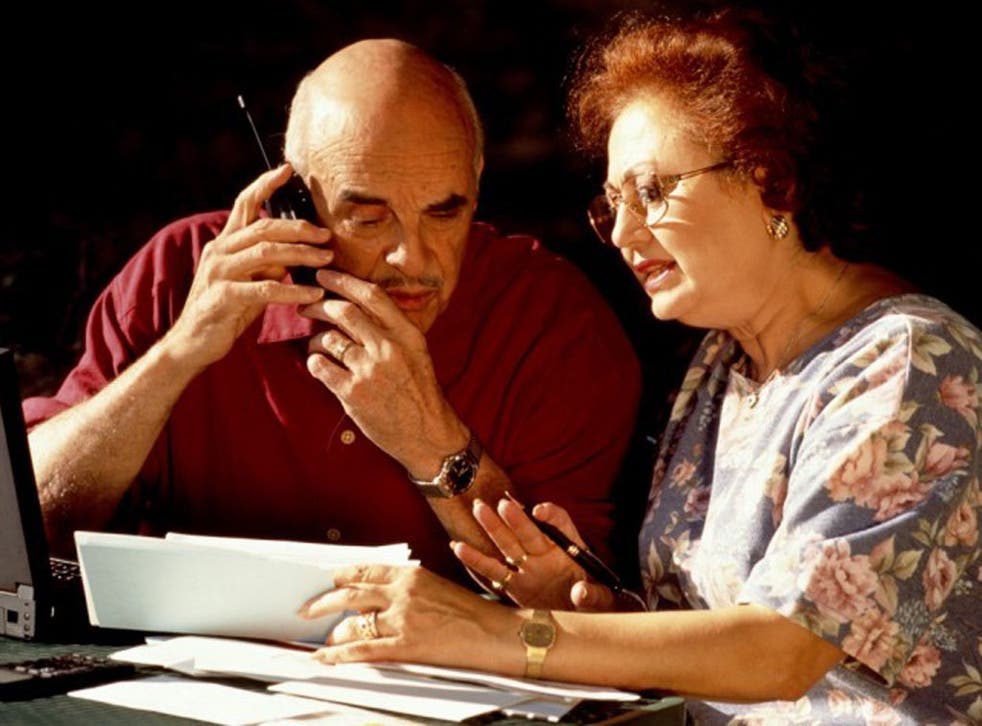 Companies which offer annuities will soon be forced to publish the rates they offer to customers.
The Association of British Insurers (ABI), which has proposed the change, hopes it will help people approaching retirement get the best pension deal.
Annuities are like inverted life-insurance policies which people use to secure a retirement income. But unlike life insurance when you bet with an insurer about your death, with an annuity the bet is about how long you will live.
The sicker you are – or the shorter your life expectancy – the higher income you can get. Also, annuity providers – like life insurers – pay out different rates according to their own underwriting practices. Yet many people simply take the annuity offered by their pension provider, which may not be their best option.
"Buying an annuity is one of the most important financial decisions people make, and shopping around for the right one can make a significant difference to people's retirement income," pointed out Stephen Gay, the ABI's director of life, savings and protection.
The move to publish annuity rates so that people can compare the deals offered by different companies was welcomed by pensions minister Steve Webb. "It is a step in the right direction," he said. "Pensions need to be simple and clear so that people can engage with them."
Joanne Segars, chief executive of The National Association of Pension Funds, also welcomed the news that annuity rates could become more transparent from next March.
"Consumers are currently dealing with an unfair and opaque system, which is preventing too many from securing a good retirement income," she said.
Ros Altmann, director-general of Saga warned that people shouldn't, however, buy annuities just on the rate offered. "It is not just about the rate – it is at least as important that people actually buy the right type of annuity when making this irreversible decision," she said.
For example, smokers or those with medical problems, could get much better rates by buying an impaired annuity, which are not always offered by mainstream providers.
Meanwhile, men approaching retirement have been warned that new gender equality laws being introduced next month could mean rates paid on annuities could fall by up to 4 per cent. As a result, it may pay anyone planning to retire in the next few months to take their pension now, according to annuity specialists Partnership.
Andrew Megson, director of retirement at the firm, said: "The new gender legislation which comes into force on 21 December means that men who are thinking of retiring in 2013 may get a significantly higher pension if they retire now."
How early is it worth taking benefits to buy an annuity before the change? In truth that's hard to work out as it will depend on individual circumstances and unpredictable market and annuity rate movements.
But given that, Partnership number-crunchers say a 4 per cent reduction in annuity rates would need a 17-month delay in purchasing an annuity to make up for the difference in moving onto a gender neutral rate.
"Buying your annuity before 21 December is, therefore, worth considering for men with pension funds coming to maturity in the first half of 2013," said Mr Megson.
Register for free to continue reading
Registration is a free and easy way to support our truly independent journalism
By registering, you will also enjoy limited access to Premium articles, exclusive newsletters, commenting, and virtual events with our leading journalists
Already have an account? sign in
Register for free to continue reading
Registration is a free and easy way to support our truly independent journalism
By registering, you will also enjoy limited access to Premium articles, exclusive newsletters, commenting, and virtual events with our leading journalists
Already have an account? sign in
Join our new commenting forum
Join thought-provoking conversations, follow other Independent readers and see their replies