Study claims hidden fees are helping to reduce your pension pot by more than a third
New research finds more than 100 charges are being levied on pensions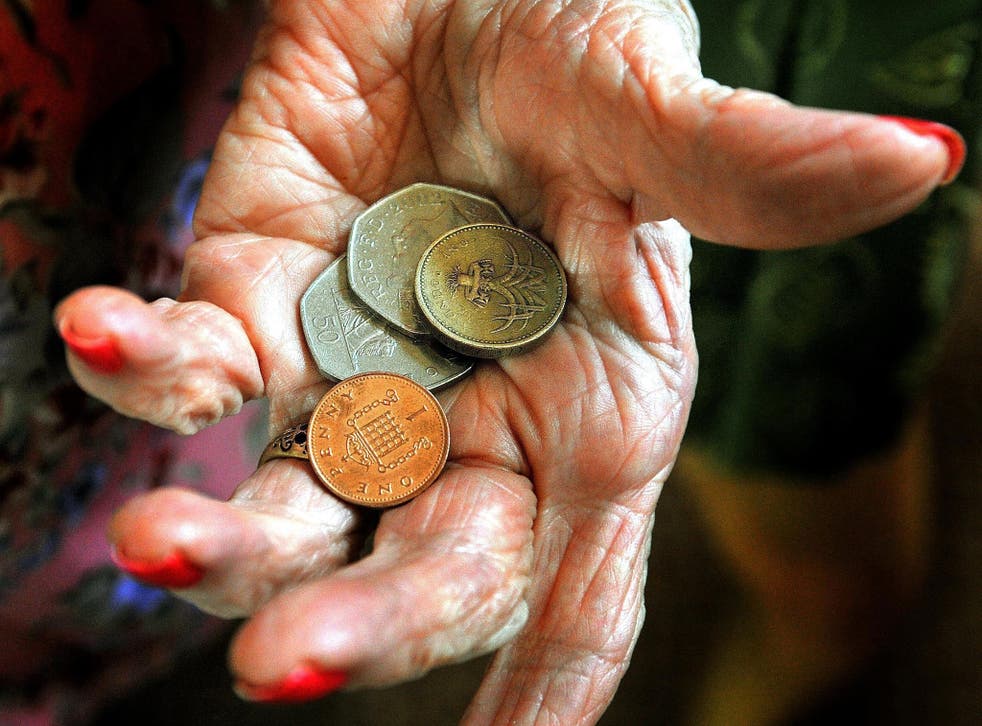 People's pensions are being eaten away by dozens of hidden charges that can reduce the value of funds by more than a third, new research has claimed.
A year-long study by the Transparency Task Force (TTF) uncovered more than 100 charges being levied on pensions.
The news comes just days after the Bank of England's chief economist complained that the way pensions were administered had become so confusing that not even he could understand them.
Andy Agathangelou, the TTF's chairman, said: "The shocking news is that we have uncovered more than 100 types of costs and charges being routinely applied to pensions and investments, many of which are being hidden from the consumer, which is just plain wrong."
The findings – the result of co-operation between pension industry professionals, academics and legal analysts who started investigating after encountering an alleged lack of transparency from asset managers – will be presented to the Financial Conduct Authority (FCA) next month.
Earlier studies had already suggested that undisclosed costs could combine with the annual management charges declared on pension statements to consume a third of the value of a pension fund over its lifetime.
But the TTF research has now suggested the losses could be even higher, because it has allegedly discovered yet more hidden charges.
On Wednesday, Andy Haldane, the Bank of England's chief economist, told the New City Agenda annual dinner: "I consider myself moderately financially literate – yet I confess to not being able to make the remotest sense of pensions.
"Conversations with countless experts and independent financial advisers have confirmed for me only one thing – that they have no clue either. That is a desperately poor basis for sound financial planning."
David Cameron has also criticised fund managers' apparent lack of openness and promised to work with the FCA to improve fee transparency.
He told the House of Commons in April: "One of the things that saps people's enthusiasm for investing in savings products is just a sense they don't understand the fees and charges and don't know what they will get out of them."
If you're going to live to 100 – check your pension plan

Show all 2
The Prime Minister had been responding to a question from the Conservative MP Tom Tugendhat, who raised the issue after he received an annual report that didn't list transaction fees and was then told it would be "very difficult to say" what the fund was charging.
He claimed that the details he eventually received – after threatening to submit a Freedom of Information request – were "staggering ... more than three times the advertised charge was going in other fees, all taken from the fund directly and not listed in an annual report".
He added: "I'm a Conservative. I believe in free markets and competition. But what we're seeing in the investment industry isn't a free market. Hidden fees make proper comparison, and therefore competition, impossible."
Mr Agathangelou said Mr Tugendhat's conclusion was borne out by the TTF research.
He told the Financial Times: "Our findings prove that David Cameron and others have been absolutely right to suspect that hidden pension schemes costs are a barrier to the consumer getting the value for money that they deserve."
Chris Sier, an academic involved in the research, added: "There are so many costs that the consumer or trustee is not told about.
"Why have they never found a way of telling us? This is a significant problem which policymakers have to confront as charges can severely impact retirement income."
Asset management sources claimed the hidden charges allegedly uncovered by the TTF often went to insurers, consultants and intermediaries, not asset managers.
The Association of British Insurers said pension providers were strongly in favour of making costs transparent and explaining them "in a meaningful and comparable way".
"Much work is already in train in the industry and with government and regulators to achieve this," it said.
The Investment Association, representing UK investment managers, issued a statement saying: "We recently announced a commitment to revamping our Disclosure Codes to ensure we present fuller information to our client-facing partners and to comply with forthcoming European regulations.
"It should be noted that, when it comes to the costs that come with investing on the markets, asset managers play a major role in reducing these for investors by pooling their savings together and achieving significant efficiency savings that they would not be able to enjoy if they simply traded in markets independently."
Click here to download a free guide on "easy to avoid pension mistakes", from Independent Partner, Hargreaves Lansdown.
Register for free to continue reading
Registration is a free and easy way to support our truly independent journalism
By registering, you will also enjoy limited access to Premium articles, exclusive newsletters, commenting, and virtual events with our leading journalists
Already have an account? sign in
Register for free to continue reading
Registration is a free and easy way to support our truly independent journalism
By registering, you will also enjoy limited access to Premium articles, exclusive newsletters, commenting, and virtual events with our leading journalists
Already have an account? sign in
Join our new commenting forum
Join thought-provoking conversations, follow other Independent readers and see their replies