Pressure mounts to cap runaway overdraft charges
MPs and debt charities renew calls for regulator to act on eye-watering unauthorised borrowing costs as 1.7m people struggle to escape the cycle of debt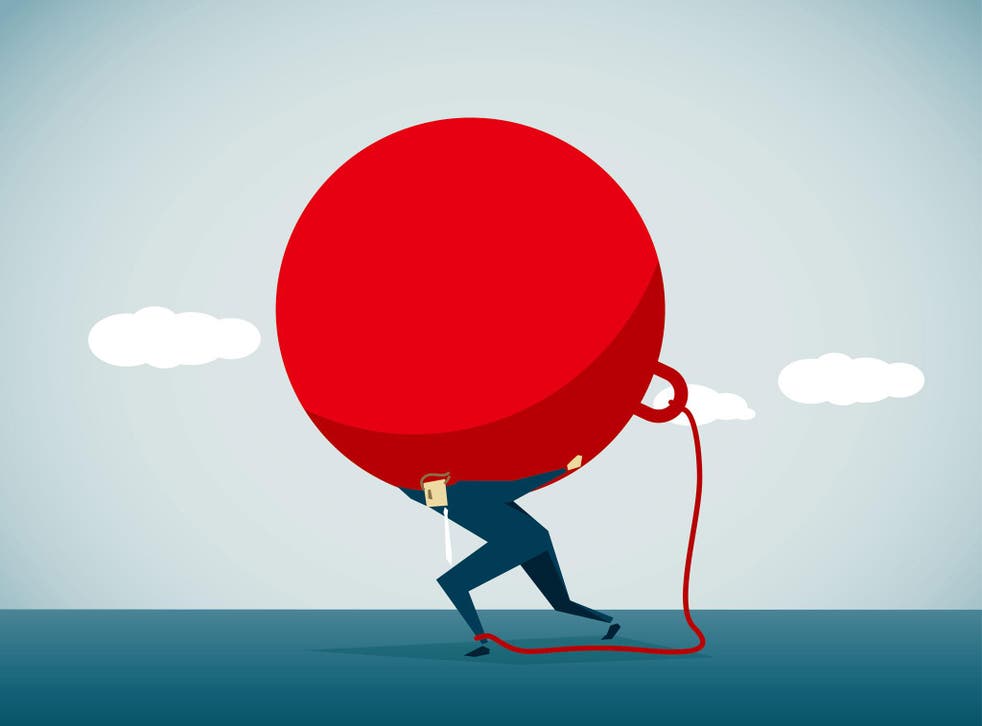 Spiralling charges on unarranged overdrafts are adding millions of pounds to problem debt across the country, leading debt campaigner the StepChange Debt Charity has warned, as the latest figures show the average charge for a single slide over their limit adds £45 to existing debts.
More than 60 per cent of those with overdrafts have exceeded their arranged borrowing in the last year, adding around £225 to their existing debt burden, reports the charity which is contacted by 15,500 a week struggling with overdraft debt.
Around 1.7 million people are trapped in an overdraft cycle, consistently using overdrafts to meet essential and emergency costs, making them significantly more likely to fall into financial difficulty.
The charity estimates that those seeking advice on overdraft debt in any given month will have paid at least £1.35m in unarranged overdraft fees between them over the last year.
Indeed, consumer group Which? has calculated that such fees regularly make overdrafts more expensive than the bad boy of the consumer credit world – payday loans.
"People who are struggling with problem debt can face impossible choices between paying their essential bills and staying within their overdraft limit," the charity warned.
"If they do exceed their limit, the fees can be substantial and if they are in financial difficulty, they may be unable to get their account back under that limit. This results in more fees, which makes the problem progressively worse each month as the debt builds up."
This is hardly a new problem, and despite the first in depth study into unauthorised borrowing back in 2014, renewed calls for more reasonable charges have so far had precious little effect.
This summer Andrew Tyrie MP, who heads up the Treasury Select Committee, took the step of demanding information from the major banks on the details of their overdraft fees, levelling criticism at the banking industry for failing to make overdraft costs clear for customers, which makes shopping around for better terms a near impossibility.
"These are people who are already in difficulty, trying to manage debt day to day," Rachel Reeves MP, a campaigner who sits alongside Andrew Tyrie on the Treasury Select Committee, added in response to the latest figures. "The banks should help them to manage their finances to get out of the cycle of debt, rather than pushing these people deeper into crisis with extortionate charges."
But calls for the regulator, the Financial Conduct Authority (FCA), to introduce a cap on such fees – including from within the banking industry itself – have so far fallen on deaf ears. Meanwhile, the Competition and Markets Authority (CMA) pulled up short of advising a cap on unauthorised overdraft fees be introduced when it reported on its investigation into the retail banking sector this summer.
The latest figures help add renewed pressure to a building campaign that hopes to push the FCA into intervening on unauthorised lending costs in the same way that it has on payday lending.
"We need a proper effective cap on overdraft charges to help those most in need," Ms Reeves added. "That's why I am calling on the Financial Conduct Authority to take action and I am urging them to set a cap for banks on unauthorised overdrafts as has been done for payday lenders. A recent study from Which? showed that the cost of borrowing £100 from some banks for 28 days amounted to as much as £90 in charges, compared with the maximum £22.40 on a payday loan."
"Overdrafts are the second most common type of debt we see. Financially vulnerable people need help rather than being pushed further into trouble each month," added Mike O'Conner, chief executive of Stepchange.
"It is time for the FCA to intervene, as they did with payday loans, to set a cap on the amount banks can charge for unarranged overdrafts. The FCA also needs to urgently look at how to reduce the role of overdrafts in problem debt so people can finally break free from this vicious cycle that far too many of them become trapped in.
"Without strong and swift action, hundreds of thousands of financially vulnerable people will see their problems get worse and millions of pounds will keep being added to the country's personal debt problem."
Register for free to continue reading
Registration is a free and easy way to support our truly independent journalism
By registering, you will also enjoy limited access to Premium articles, exclusive newsletters, commenting, and virtual events with our leading journalists
Already have an account? sign in
Register for free to continue reading
Registration is a free and easy way to support our truly independent journalism
By registering, you will also enjoy limited access to Premium articles, exclusive newsletters, commenting, and virtual events with our leading journalists
Already have an account? sign in
Join our new commenting forum
Join thought-provoking conversations, follow other Independent readers and see their replies