Proportion of homes for sale with prices slashed 'highest in over a decade'
The average size of the price reduction is also the highest in over a decade, at 6.2%, suggesting some sellers were too optimistic, Rightmove said.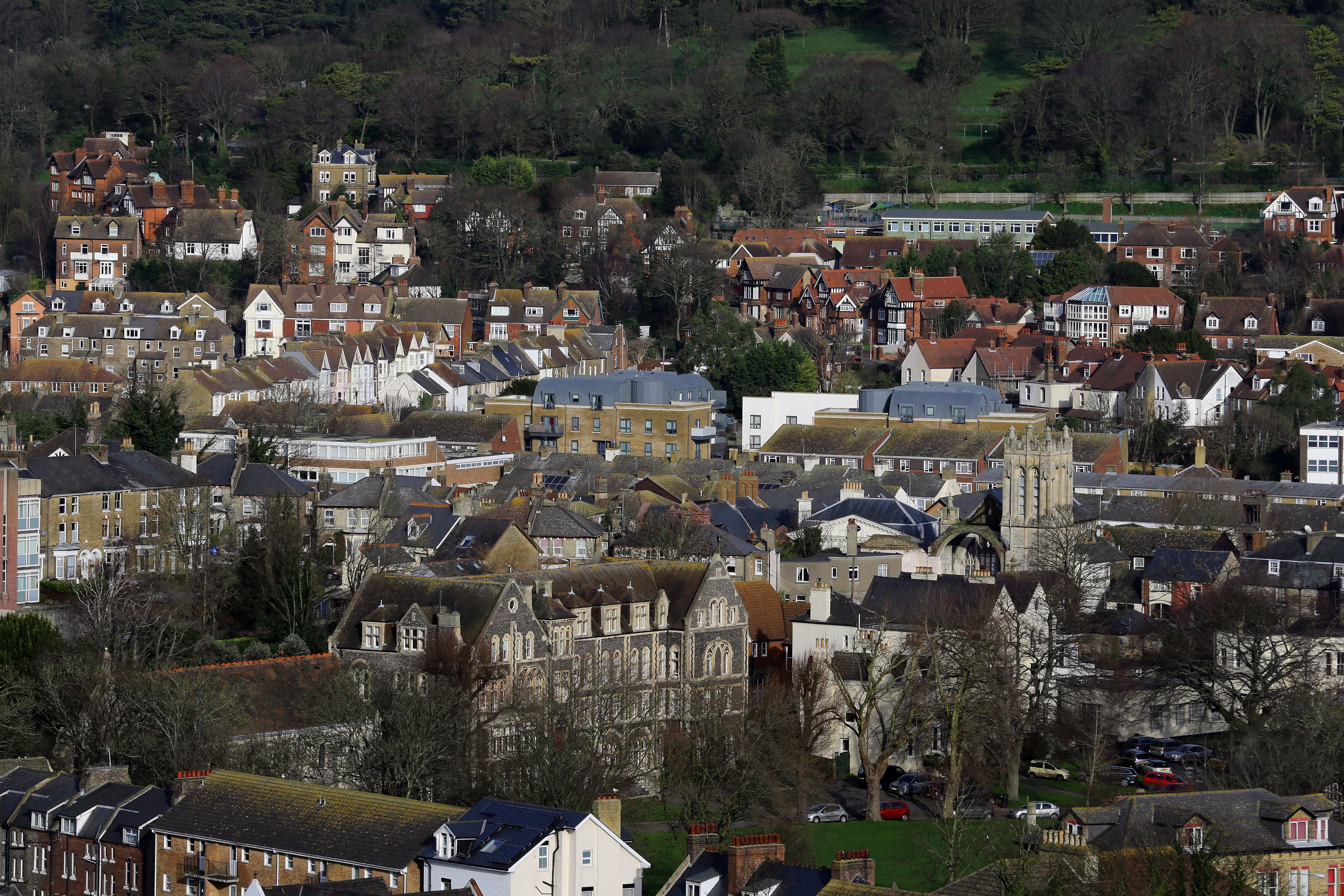 The proportion of homes on the market which have had at least one price reduction is at its highest level in over a decade, property website Rightmove has reported.
More than a third (36.3%) of properties have had at least one price reduction, which is the highest figure recorded since January 2011.
The average size of the price reduction is also the highest since January 2011 at 6.2%.
When this reduction is applied to the average asking price, at £366,281 in September, this could equate to a typical price cut of £22,709, Rightmove said.
It said the figures suggest that some sellers were too optimistic on their initial asking prices and have had to make some bigger-than-usual adjustments.
The website also said the average price tag on a home jumped by nearly £1,400 in September, but the rate of increase was smaller than the average of 0.6% seen at this time of year.
Across Britain, the average new seller asking price increased by 0.4% month-on-month in September this year, or by £1,386 in cash terms, Rightmove said.
The typical asking price is 0.4% lower than a year ago, marking the biggest annual drop since March 2019.
Rightmove said there are signs of activity starting to pick up, with the number of new properties coming to market jumping by 12% in the first week of September, compared with the average weekly volume in August.
It also pointed to some mortgage rates having started to ease.
Rightmove said house prices are still on track to meet its prediction of a 2% fall over the year as a whole.
Tim Bannister, Rightmove's director of property science, said: "It's been a slower-than-usual August, so all eyes will be on market activity over the next few weeks, which will set the trend for the rest of the year.
"The combination of 14 consecutive Bank of England interest rate rises and many buyers and sellers still catching up on lost pandemic holidays has contributed to a bigger-than-expected summer lull, though we still anticipate an autumn bounce.
"Market conditions still vary considerably in different locations, and so a local estate agent will be best placed to advise sellers to give them the best chance of finding a buyer this autumn."
Mr Bannister continued: "As we enter a key selling season, more people who have been thinking about what they need from a home and where they want to be living next year and beyond are taking action and coming to market.
"This has helped to improve buyer choice, especially for those looking for larger homes, which also means that new sellers in the middle and upper sectors need to be extra careful not to set their price expectations too high.
"Plenty of sales are being agreed for properties that are priced at the right level, and those that are selling are still taking five days less than at this time in 2019. We're also seeing the number of fall-throughs decline as market conditions and mortgage rates stabilise."
Andy McHugo, director at McHugo Homes in Birmingham, said: "In almost 20 years of selling homes, I feel that this summer and last summer have been the most subdued, perhaps due to the impact of not being able to travel in the summers of 2020 and 2021, but obviously with the current economic backdrop also.
"Encouragingly, since the start of September we've seen an upturn in inquiries as more homeowners have been motivated to step out into the market place, which should help translate into sales over the coming weeks and months."
The report was released as a separate index from estate and letting agent Hamptons indicated that in the rental sector, prices are continuing to increase strongly.
It said that the average rent in Britain topped the £1,300 per month mark for the first time last month, 11 months after passing the £1,200 mark.
The average monthly rent on a newly-let home in August was £1,304.
Hamptons said the average rate of annual rental growth on a newly-let property hit 12.0% in August, the fastest growth since its index started in 2014.
August's rate of growth surpassed the previous record of 11.5% which was set in May 2022.
Aneisha Beveridge, head of research at Hamptons, said: "Higher rents are only going some way towards helping mortgaged landlords balance their books, rather than boosting their profit.  This is one of the reasons we haven't seen large numbers of new landlords come into the market."