FCA to force banks to say when they slash rates on savings accounts
The City watchdog will force banks and building societies to tell you how poor the interest rate is on your savings
Simon Read
Personal Finance Editor
Tuesday 08 December 2015 13:52 Comments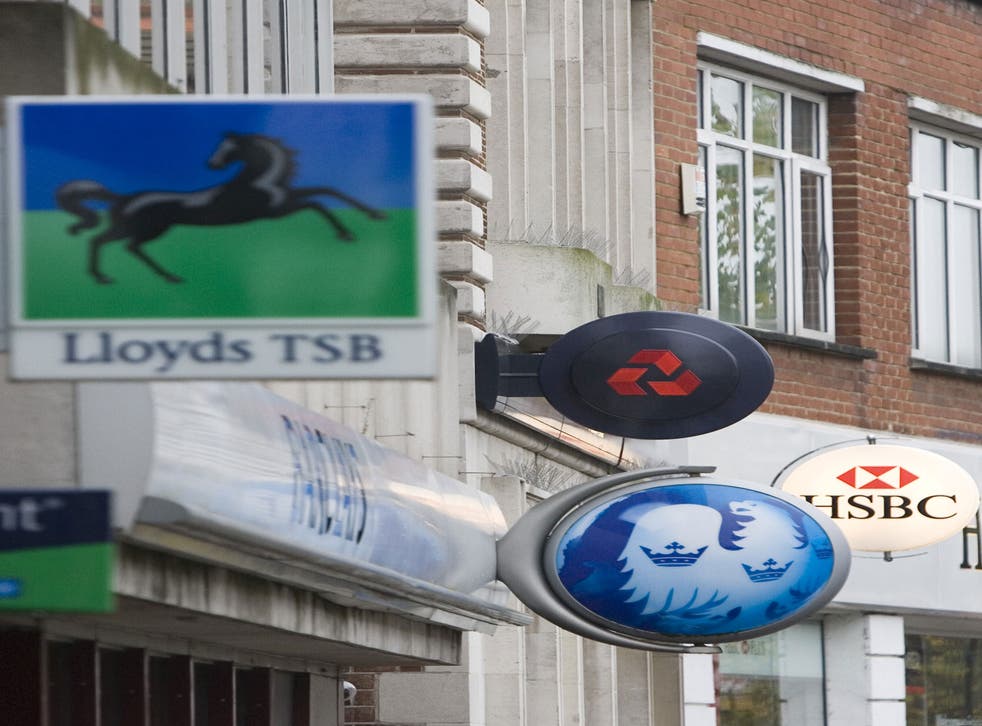 Banks and building societies are to be forced to tell consumers when they slash interest rates. The Financial Conduct Authority has also begun publishing six-monthly details of the lowest interest rates offered in an attempt to boost competition.
The City Watchdog hopes to force savings institutions to play fairer with consumers who have long been ripped off with pathetic returns.
Typically banks and building societies offer attract market-leading rates and then, once they have suckered savers in, they slash the rates leaving millions get almost no returns on their nest eggs.
So-called rate tarts, who are wise to the tactic, simply switch accounts every year to ensure they still get decent returns.
But millions more assume that their savings are getting a reasonable rate – and will be shocked to discover how many accounts pay as little as 0.01 per cent, which means they earn just 10p a year on every £1,000 they save.
The regulator now hopes to highlight the scandal now by publishing details of the lowest paying accounts.
It calls it a 'sunlight' remedy "because we are shining a light on interest rates that are not prominently displayed, but that may be earned by some customers". The FCA added: "These customers stand to lose out by not switching to a different account."
It looked at the 39 biggest savings brands to produce its shock figures which should send savers scurrying to check how little their money is earning.
Closed accounts from FirstDirect and HSBC actually pay no interest at all, but the lowest interest paid across all accounts is a rip-off 0.01 per cent. The FCA's table of shame revealed that such staggeringly poor interest is paid on accounts from Danske Bank, Progressive Building Society, Skipton Building Society and Ulster Bank.
Many more have accounts paying just 0.1 per cent – including Bank of Scotland, Barclays, Halifax, Lloyds, Post Office, Santander - which means people earn just £1 a year on £1,000.
"Clarity over interest rates will leave many people shocked about how little they're earning," pointed out MoneySavingExpert Martin Lewis.
Danny Cox of Hargreaves Lansdown, added: "This is a wakeup call to the banks and building societies which are turning a blind eye to savers who are left abandoned in zombie accounts."
The new rules proposed by the regulator will mean banks and building societies will have make interest rate information clearer when customers open accounts and report it alongside account balance information.
They will also have to tip customers off if rates are set to change or introductory rates are about to end.
"Finally savers will be told on their statements quite how little they're earning – a good thing – yet somewhat risible how long it's taken," said Mr Lewis. The FCA has been investigating the sector for two years and the new rules aren't planning to be introduced until December 2016.
Andrew Hagger of Moneycomms.co.uk also said the changes are long overdue, pointing out that
the savings market had the life squeezed out of it by government policy when it introduced the Funding for Lending Scheme in July 2012.
"Savers saw their rates and returns start to plummet at that time and they've been at rock bottom ever since," he said. "The government has kept rates low as part of its strategy to rebuild the economy so it's no surprise that easy access savings rates have suffered as a result."
The FCA's proposed new rules include:
* Requiring firms to provide key information in a product summary box at point of sale, replacing provisions about the summary box that currently sit in confirmed industry guidance.
* Being clear on what interest rate consumers are getting. Introducing a new rule requiring firms to display interest rate information prominently alongside account balance information in all rate related customer communications.
* Quicker and easier switching. Introducing a new rule which requires firms to provide a prompt and efficient service so that a customer can switch to a better account offered by the same firm.
The finalised rules will come into effect on 1 December 2016.
Register for free to continue reading
Registration is a free and easy way to support our truly independent journalism
By registering, you will also enjoy limited access to Premium articles, exclusive newsletters, commenting, and virtual events with our leading journalists
Already have an account? sign in
Join our new commenting forum
Join thought-provoking conversations, follow other Independent readers and see their replies