Schools return but the childcare cash crisis continues
Working parents most at risk of redundancies, experts warn, as childcare settings walk financial knife edge
Kate Hughes
Money Editor
Tuesday 08 September 2020 11:18 Comments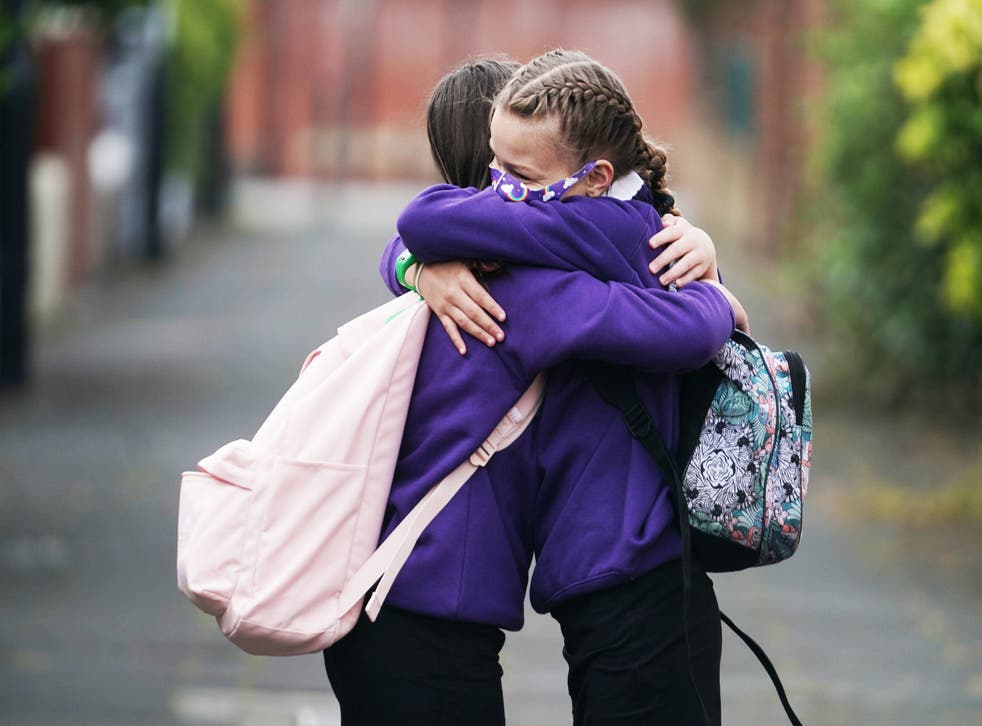 The kids are back, the office is open – maybe – and you'd be forgiven for thinking life is all but back to normal.
But with the traditional September re-starts come warnings of renewed and continuing threats to the incomes of millions of families.
The nation's response to the Covid pandemic not only brought mainstream schooling and childcare to a standstill for months on end, it also took out the support network behind millions of working parents, particularly the critical part played by grandparents and other family and friends to keep parents earning.
By the end of the full national lockdown, Comparethemarket's Household Financial Confidence Tracker found that one in five families with dependent children had felt compelled to take a pay cut or reduce their hours - losing 23 per cent or £131 in disposable income every week in a bid to juggle it all.
For households where both parents have had to cut their income or drop hours, the total loss was probably twice that amount, the price comparison site data reveals.
But the problem didn't disappear with the end of the dramatic country-wide action.
As the new term begins, a revised sense of normal emerges and empathy over childcare crises disappears, thousands of parents and carers - especially females statistically more likely to be in highly impacted industries - are still missing out on their usual forms of childcare, unavoidably putting their livelihoods at even greater risk in the process.
Citizens Advice, which has started training up its advisers for a wave of redundancies, has warned that parents and carers are at least twice as likely to lose their job as the rest of the working population with two in five parents or carers at risk of redundancy, alongside shielders and those with disabilities.
Nor, as flu season approaches and the warnings over a second wave gather strength, has the risk of self-isolation, school closures, local or even further national lockdowns gone away. The World Health Organisation this week warned the UK is heading for a second wave.
With a race against time on their hands, more than 40 per cent of working mothers with children under ten still don't have the childcare they need to cover their working hours, according to the TUC.
Almost half don't have their usual help from family or friends, more than a third can't get places at after school or breakfast clubs, and a quarter have lost their existing nursery or childminder altogether.
Around 90 per cent of working mums have taken on more childcare responsibilities since the pandemic began. More than 40 per cent say they have had to combine working at home and childcare compared with less than 30 per cent of their partners.
One in five believe the balancing act has affected how they will be assessed by managers and one in six think it has affected their chances of a promotion in the future.
The TUC is calling on the government to keep the option of furlough in place beyond October to support parents who are unable to return to work because of childcare responsibilities until schools and childcare settings are fully reopened.
But the union also wants financial support specifically for the childcare sector by way of an urgent cash boost along the same lines as that provided to the industry in Germany. This, it argues will help childcare providers get back to offering the levels of care they were providing before the pandemic.
Many childcare providers already had weak finances going into the crisis.
A total loss of income from parent fees would have put a quarter of private-sector nurseries at risk of running a significant deficit during lockdown, with less than £4 of income for every £5 of costs. That's more than double the number which were running a significant deficit prior to the pandemic and is despite government support through continued public funding and the substantial furlough and self-employment schemes.
While childcare settings were allowed to open to all children from the start of June, by the start of summer holidays demand for childcare places remained 70 per cent below pre-crisis levels, according to a major new collaborative study between the Nuffield Foundation, the Institute for Fiscal Studies, the universities of Birmingham and Surrey, Frontier Economics and Coram Family and Childcare.. There is a risk that some childcare providers will close, creating a shortage of places once demand returns to "normal" levels.
Even by mid-July, after lockdown ended, childcare use was only around 30 per cent of its pre-crisis level. Over the coming year, the key question will be how much – and how quickly – demand for childcare recovers.
Assuming no further government support, the study for every 5-percentage point drop in fee income from pre-crisis levels, an additional 3-4 per cent of settings risk tipping into significant, unsustainable deficit. What working parents do then is anybody's guess.
Register for free to continue reading
Registration is a free and easy way to support our truly independent journalism
By registering, you will also enjoy limited access to Premium articles, exclusive newsletters, commenting, and virtual events with our leading journalists
Already have an account? sign in
Join our new commenting forum
Join thought-provoking conversations, follow other Independent readers and see their replies