Self-employed mortgages: More hoops, more scrutiny, less money
Freelancers have been hit hard by Covid and now lenders are getting tougher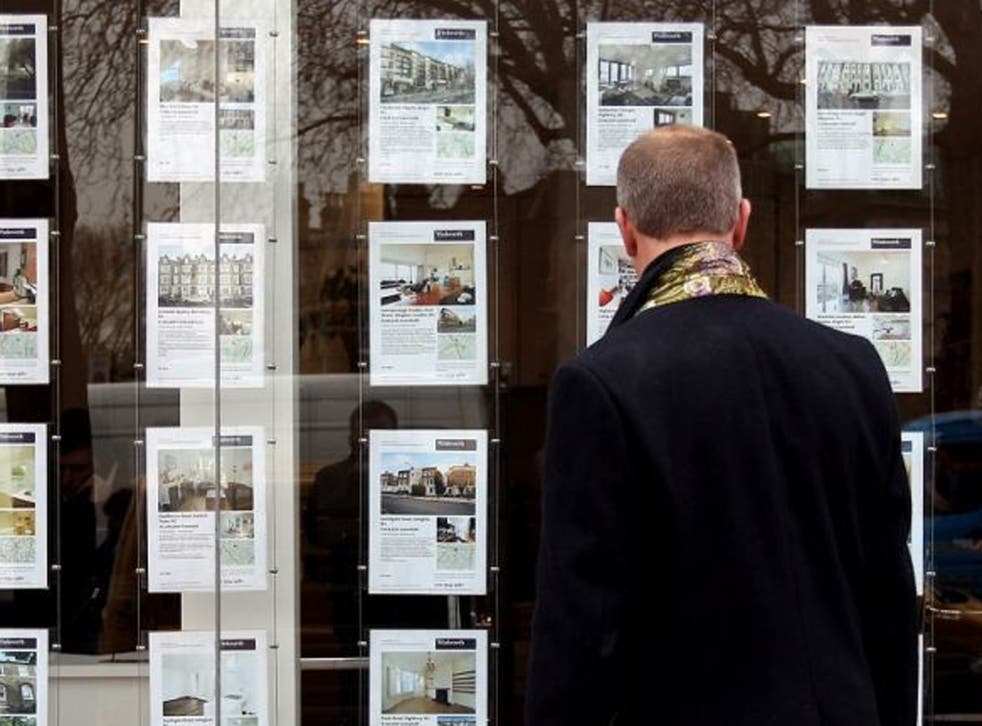 The Covid-19 crisis will have a long tail for the UK's large army of freelance and self-employed workers.
Not only have the UK's 4.6 million freelancers been particularly hit by the economic crisis caused by the pandemic, but they will also find it harder to buy a home in the future.
Santander has become the latest lender to reveal tougher requirements for freelancers, announcing it will now only offer mortgages to self-employed people who have at least a 40 per cent deposit.
That's a blow for freelance and self-employed people who have had a challenging year – but, of course, it's also a direct result of the financial challenges they have faced.
IPSE, the Association of Independent Professionals and the Self-Employed, says that 2020 saw the number of self-employed people drop by 5 per cent compared to the previous year, after 11 years of continuous growth.
That demonstrates the difficulties such workers have faced keeping their work and incomes afloat during such a difficult year.
Many have relied on support such as the Self-Employed Income Support Scheme (SEISS) and loans to stay viable – and there's growing evidence that is making mortgage lenders uncomfortable.
Karen Noye, mortgage specialist at Quilter, says some lenders have different criteria when considering self-employed and employed mortgage applicants.
"Some examples of this are that Santander will only lend up to 60 per cent loan-to-value if self-employed, while Nationwide will lend up to 85 per cent LTV," she says. "Similarly, NatWest will ignore debts being cleared for employed borrowers when assessing affordability but will still factor them in when assessing affordability for the self-employed."
It's nothing new that freelancers have had a tougher time accessing mortgages than people in more standard employment.
Miles Robinson, head of mortgages at the online mortgage broker Trussle, says: "Self-employed people have always had to jump through extra hoops to get onto the property ladder to prove they're not a risk to mortgage lenders.
"Those in permanent employment usually have their income assessed on their latest three months' payslips. For the self-employed, it's typically two or more years' of accounts and income, bank statements, proof of address and identification."
But lenders have responded to the pandemic by tightening their criteria even more for freelancers.
Will Rhind, from the online mortgage company Habito, says there's more paperwork than ever for the self-employed.
"Banks have been asking applicants to complete a questionnaire pre-application so they can make an initial assessment on a potential applicant," he says. "We're seeing that for the self-employed almost all cases are being referred to manual underwriting – which typically takes longer to approve."
Rhind says that lenders are also scrutinising how self-employed people have fared specifically during this crisis.
"Another change we've seen is that rather than relying on a company's turnover from the last two-three years to make the assessment, lenders are now also typically reviewing turnover in the last three-six months, to see if there has been a significant change since lockdown restrictions were implemented," he says.
Noye agrees: "Lenders are asking for more up to date supporting paperwork like business bank statements and some may even ask for statements pre-pandemic to see if their income [or] turnover has been affected by the pandemic."
People who have accepted state support may find that affects their chances, she says. "It seems that if a self-employed worker has taken advantage of the second lot of grants offered to the self-employed by the government in the summer then this would be seen as a red flag by the lenders.
"This is because they have effectively declared that they are in financial difficulty and lenders would not believe it responsible to lend to someone who is in financial difficulty."
While this may make it harder for self-employed first-time buyers, it may also limit the choices available to self-employed homeowners who want to remortgage. However, that doesn't mean there will be no options.
Makayla Everitt, head of SimplyBiz Mortgages, says: "Lenders are trying to understand the potential long-term impact to the client's business; they will want to understand, for example, if any government assistance has been taken in the form of loans.
"The self-employed client will have to outline their ongoing business model in more depth than before, but there will still be lenders who are willing to help.
"Ultimately, to ensure they are getting the right support, self-employed clients should use an intermediary mortgage adviser. They understand both what information lenders need, and where changes are happening quickly, so can guide them through the mortgage process and ensure they are in the best position possible."
Self-employed people should not despair. However, before they apply for a new mortgage product they should be ready to demonstrate their mortgage-worthiness, including ensuring their accounts are up to date, their paperwork is all in order and potentially even getting some muscle in their corner via an adviser.
Join our new commenting forum
Join thought-provoking conversations, follow other Independent readers and see their replies