A lost legacy? Lucky you – but watch out for greedy heir-hunters' fees
Firms which knock on your door offering riches from a dead relative usually want their share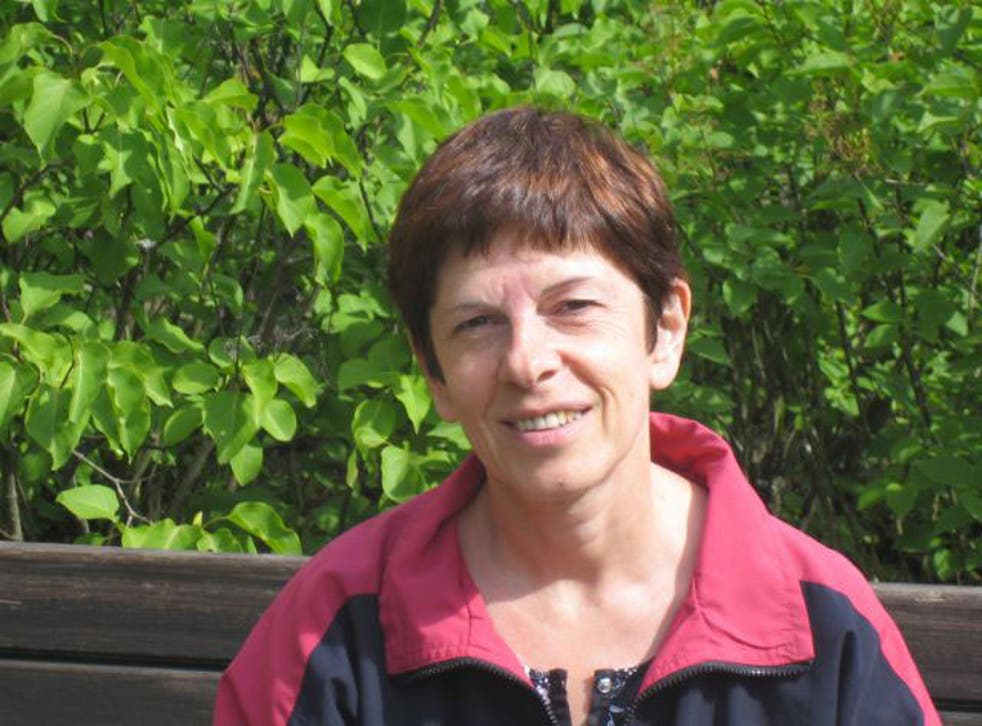 A knock at the door announcing a welcome inheritance from a distant relative may sound like the stuff of dreams, but in reality this process can be far more sinister than you might expect. Some heir locators charged with tracking down missing beneficiaries and reuniting them with their lost inheritances are using hard-sell techniques to grab a large proportion, sometimes nearly a third, of the estates.
With around two-thirds of Britons dying without a will, heir locators have lots of opportunity to cash in. Heir Hunters, the popular BBC show, has fuelled interest. And activities by unethical individuals have given rise to a separate phishing scam. This involves fake emails, claiming to be from the makers of the programme, asking for personal information.
Few people would turn their noses up at free money from a relative they may never have heard of. And less reputable locator companies feel they can charge whatever they like for their services, since their are no market comparisons.
"There are two areas of concern for us," says Tom Curran, the chief executive of Title Research, a firm which tracks down beneficiaries but only on the instruction of solicitors. "First, our view is that consumers are being ripped off by some firms charging between 10 and 35 per cent of their inheritance. Second, we have concerns about the way in which they sign up beneficiaries, which we think is unfair and quite underhand."
The average percentage charged by an heir locator is 20 per cent of an inheritance – typically £67,500, says Title Research. With around 60,000 "missing heirs" each year, this gives "probate detectives" lots of potential to secure themselves hefty returns.
When people die intestate – without a will – and with no known relatives, their names are released by the Treasury. Every Thursday, a list of these unclaimed estates, the Bona Vacantia – Latin for "ownerless goods" – is published on the Treasury Solicitor's website. The race is then on for heir locators to track down the often distant relatives in line for a windfall. Often heir hunters pick more unusual names first, as they are easier to trace.
This is a highly competitive arena, with dozens of firms hoping to pip the others at the post. Once found, heirs are approached directly and asked to agree to a percentage fee – anything from 10 to 35 per cent of their inheritance.
"As soon as the names go live, the heir hunters rush to find the beneficiaries," says Adam Walker from probate advisory firm Final Duties. "It's like being a bounty hunter, whoever gets there first gets the money."
But it's the hard sell which alarms many. "Think of getting a knock on the door early in the morning and someone tells you that you have inherited money, but the only way you will know how much and who from is if you sign an agreement," says Mr Walker. "The problem is that buried in the small print are very high charges."
Instead of chasing publicly advertised estates, firms including Title Research just do research under instruction from solicitors or executors hoping to distribute a particular estate to missing relatives. They charge fixed or time-based fees for their services.
The difference between the two methods can be stark.
On an estate worth £80,000, for example, a fixed fee is likely to cost somewhere between £1,000 and £5,000. In contrast, taking the average contingency fee of 20 per cent, firms could charge £16,000 on an £80,000 estate, or, at the highest end, a 35 per cent fee would cost heirs £28,000. Percentage- based fees will also soar when dealing with high-value estates. A 20 per cent fee on an estate worth £200,000 would take £40,000 off an inheritance.
Despite the heavy criticism levied at percentage-fee charges, Charles Fraser, an in-house solicitor at heir-hunting firm Fraser & Fraser, which has been featured on Heir Hunters, labels the figures from Title Research as "completely unrealistic". In most cases his firm deals with, heirs receive around £10,000, he says.
While most people get small bequests, a few get much larger ones, distorting the average. "The £67,500 figure is the average size of all estates," Mr Walker says. "For the overwhelming majority there will be a will or an immediate relative to inherit through the laws of intestacy.
"I recently came across the case of a lady who had been persuaded to sign up to one of these firms early one morning, and she had stood to inherit £20,000. Nearly 40 per cent of that will go to the heir hunter, but I think that sort of scale of estate is more typical," he says.
But Mr Fraser defends the use of his fee structure, saying that many factors affect the way his firm and others charge clients. They are often unaware of how much an heir is set to inherit and this type of fee structure is the only way to ensure all their research costs are recouped. Fraser & Fraser has even dealt with estates so small that it has charged beneficiaries just a few pounds.
"Most fees will vary according to the amount of research involved and the size of the estate. We also don't always know how many heirs there are going to be. More often than not, we have cases worth less than we've anticipated," says Mr Fraser.
While this may be true of some companies, it is clear that others have the potential to abuse their position. Title Research says some withhold details of the relation and the estate's value until after the beneficiary has signed an agreement compelling them to hand over a huge portion of their inheritance – without knowing how much the fees will be until it's too late.
Such tactics also allow the heir locator to conceal any details which would give the beneficiary the chance to trace the inheritance by themselves.
Unlike almost any other financial agreement, there is no cooling-off period should heirs change their minds after signing a contract. In these instances, heirs have few options.
"We have come across contracts that have been sent in the post that do not include a cooling-off period," says Mr Curran. "Beneficiaries need somewhere to turn to if they have concerns about charges, or the way they've been asked to sign a contract."
Although there are serious concerns about the legality of such practices, particularly surrounding the withholding of information to get a signature, the biggest concern is that there is no regulatory body for consumers to turn to. Like will writing, the heir- hunters industry is unregulated and, in many people's opinion, in desperate need of reform. "There needs to be some way for consumers to gauge whether companies are offering good value," says Edward Goldsmith of Goldsmith Williams Solicitors. "This is an unregulated area fraught with danger and there are people out there making a fortune because they can charge what they want."
Case study: Valerie Challis
'All we were given was a first name and a vague place in the family tree'
Valerie Challis, 55, a systems manager for a telecoms company, was asked to sign away almost 30 per cent of her estate when an heir-hunter firm contacted her brother.
Back in September, Valerie's brother was sent a letter from an heir-locating firm explaining that a relative had died and that it wished to establish contact with him and his two sisters.
Despite her initial excitement, Valerie, right, who lives in Sweden but comes from Birmingham, was shocked at the excessive fees and lack of information provided by the company. "At this point we had been given no information at all," says Valerie. "We asked who it was that had passed away and what relationship we had with them, but all we were given was a first name and a vague description of where she was in the family tree."
After saying that more information would be on the way, the heir-locating firm emailed two documents. One was a description of the company and another was a contract; the firm asked all three of them to sign this and accept fees of 28.75 per cent of their inheritance.
Valerie and her siblings hesitated to sign away such a large percentage of their potential inheritance and decided to do some research of their own. Valerie went online and realised there was no need to pay such a hefty fee. She then went back to the heir locators and managed to get the name and relationship of the deceased, who she discovered to be her cousin, and went straight to the Treasury Solicitor to make her own claim. She then found out the estate is worth around £37,000, to be shared with her siblings and several other relatives.
Valerie says: "I'm so pleased we realised before it was too late that we could claim directly without having to go through the heir-locator firm at all."
Register for free to continue reading
Registration is a free and easy way to support our truly independent journalism
By registering, you will also enjoy limited access to Premium articles, exclusive newsletters, commenting, and virtual events with our leading journalists
Already have an account? sign in
Register for free to continue reading
Registration is a free and easy way to support our truly independent journalism
By registering, you will also enjoy limited access to Premium articles, exclusive newsletters, commenting, and virtual events with our leading journalists
Already have an account? sign in
Join our new commenting forum
Join thought-provoking conversations, follow other Independent readers and see their replies