Age barrier puts block on older borrowers
Your date of birth could stop you getting a loan from some banks and building societies, despite your ability to pay it back, says Chiara Cavaglieri
Chiara Cavaglieri
Saturday 25 May 2013 18:16 Comments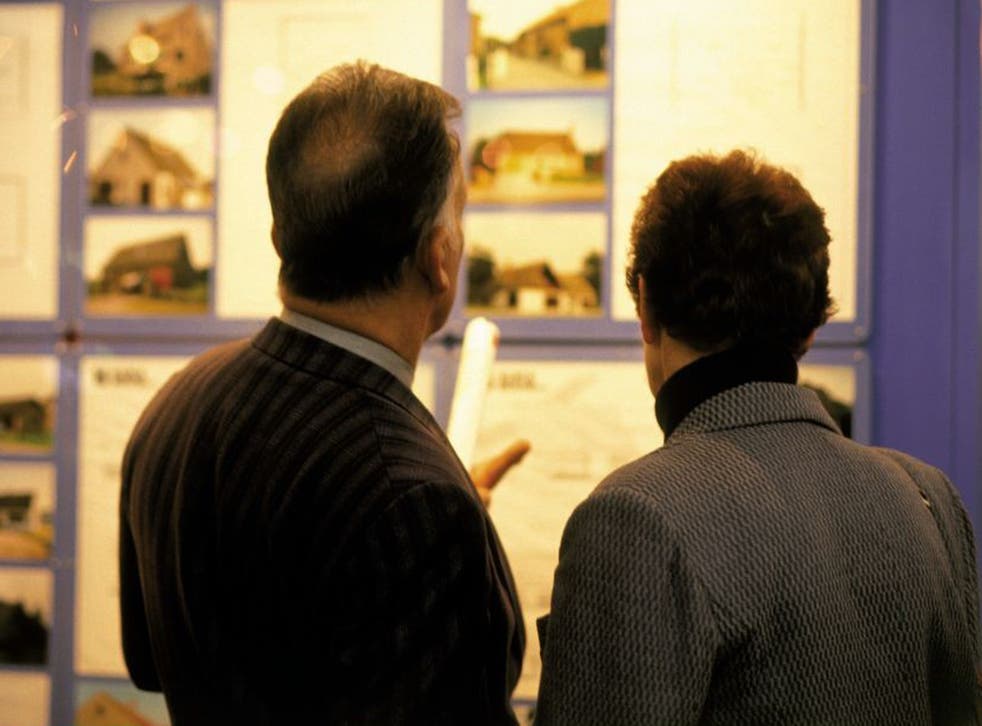 The UK population may be living and working for longer, but this hasn't stopped lenders running scared from older borrowers. And while no one wants to return to the reckless lending that led to the financial crash, stricter terms and blanket age restrictions could have serious implications, leaving many responsible borrowers struggling for mortgages, loans, credit cards and overdrafts.
Mortgages
West Brom is the latest lender to cut the maximum age a borrower can be at the end of their mortgage term from 80 to 70 years old.
Previously, the building society would allow its borrowers to take out a home loan well beyond retirement, as long as they could prove they were able to afford the monthly repayments. As of last week, however, any West Brom mortgage must end before the person reaches 71. It was also announced that any interest-only borrowers will no longer be able to sell their mortgaged property – or any other property – as a repayment vehicle.
"It is getting harder for older borrowers both to get a mortgage in the first instance and then to remortgage when they come to the end of their existing deal. Lenders have been tightening their criteria, with many now not wanting to lend beyond the age of 70 or 75," says Jonathan Harris, director of mortgage broker Anderson Harris.
The biggest hurdle for older borrowers is that they must prove their income in retirement to the lender. With more people forced to wait until they are well into their 30s to get a first foot on the housing ladder, it is increasingly likely that more pensioners will need mortgages – and tighter age restrictions could mean that even homeowners in their late 40s and 50s are unable to remortgage, or move home.
"Our view is that it's grossly unfair to restrict loans in this way – people need to be judged as individuals," says Paul Green, a spokesman for Saga. He adds that financial institutions have not caught up with a society in which retirement is often phased with people reducing their hours and taking on part-time roles.
"Society is changing; people are working longer and their capacity to earn money and repay loans continues well into later life", he says.
Older borrowers on interest-only mortgages have an even tougher challenge on their hands. Many banks and building societies have stopped offering these loans altogether and existing borrowers are being forced to move on to more expensive repayment deals if they want to move home or remortgage.
There are around 600,000 homeowners with interest-only mortgages due to mature before 2020 and with lenders lowering their upper age limits, borrowers with a shortfall could find they have few options open to them. It's not all bad news, however, as there are still lenders (predominantly building societies) who will give loans up to age 80 or above, or have no upper age limit at all such as Bath, Darlington, Monmouthshire and Mansfield building societies, the Post Office, Metro Bank, and specialist providers such as Newlife, which is aimed specifically at borrowers over retirement age. The likes of Abbey, Coventry, Halifax, Leeds, Nationwide, Skipton and Virgin Money all lend up to age 75.
Talking to an independent mortgage broker should open up more of the market, including some private banks which, unlike high street lenders, may be willing to lend to older people with limited incomes as long as they are asset rich.
"Private banks do tend to want to lend to these individuals as the wealth-management opportunity will be significant when the existing family home is sold and other investments are cashed in to fund the remainder of their retirement and the passing on of wealth to their children," says Mr Harris.
Equity release could also replace conventional mortgages for older borrowers. These so-called lifetime products allow homeowners to release a cash lump sum using the equity in their property, and repay this money as well as the interest (which is added to the outstanding debt) when you sell your home or pass away. Home reversion is another option – here you sell a percentage of your property in exchange for a single lump sum, continuing to live in your property rent free until you sell up. With both there are significant pitfalls, not least because you are effectively just using one form of loan to pay off another, so do your research before committing.
Personal loans
Mortgages aren't the only hurdle for older borrowers and many people find their age prevents them from being accepted on the most competitive personal loans and credit cards too. Looking at best-buy loans of £5,000 over three years, Hitachi Capital imposes an upper age limit of 60, while both Tesco and Clydesdale restrict their personal loans to people aged up to 74. Similarly, Derbyshire BS won't offer its market-leading loan for £10,000 over five years to anyone over 79.
Credit cards don't impose a maximum age as the money borrowed is designed to be used over the short term, rather than for longer periods, however, many of the better cards do have minimum salary requirements, which could exclude many older people. The Co-operative Bank Platinum Fixed Rate Visa, for example, requires applicants to have an income of at least £25,000, while Barclaycard has a minimum income set at £20,000 for several of its top cards.
With all these things the message is to shop around and keep in mind that if you're told no that doesn't mean there aren't other companies who would love your custom.
Register for free to continue reading
Registration is a free and easy way to support our truly independent journalism
By registering, you will also enjoy limited access to Premium articles, exclusive newsletters, commenting, and virtual events with our leading journalists
Already have an account? sign in
Join our new commenting forum
Join thought-provoking conversations, follow other Independent readers and see their replies