How to make sure your new baby doesn't break your finances
Kate and Will may not have this problem but the rest of us easily could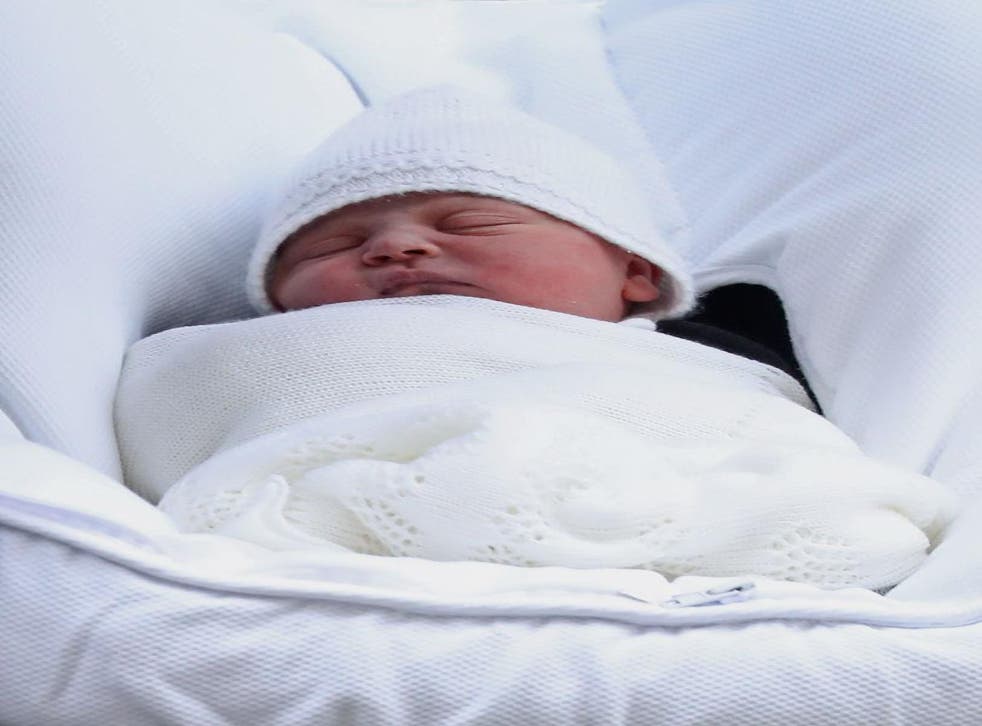 As the fifth in line to the throne is whisked to his new life in total financial security, new research warns that one in four new parents rely on credit during maternity or paternity leave, racking up debts of more than £2,700.
More than 300,000 parents of newborns borrow money to cover monthly costs, despite making efforts to prepare their finances in advance, according to data from credit report provider Noddle.
Half of all parents put aside savings up almost £3,000 while others make a conscious effort to clear down existing debts.
But prospective parents and adopters under-budget for their new arrival by as much as £500 a month, underestimating the costs associated with caring for a new baby as well as the effects of a reduced income.
As a consequence, many new parents face money worries on top of the challenges of caring for a newborn, with over half saying it made them anxious during their leave.
Half of those with new babies stick to a very strict budget throughout their leave. Others rely on support from family and friends, use their overdrafts or even take on a second job.
In fact, more than a third of parents return to work earlier than planned in an effort to mitigate money worries.
Jacqueline Dewey, managing director at Noddle.co.uk said: "Having a child can be one of the most exciting, joyful times in our lives, but financially speaking it may be tough. Parents have to try to factor in all the costs of caring for a new baby, such as nappies, clothes, toys and equipment, while on a reduced income.
"Preparing to go on parental leave is a really busy time, but it's important to do as much budgeting as possible before the baby is born to help reduce any financial anxiety. You may choose to use credit as part of your planning, and this can be a good short-term solution. But it should be managed correctly, because otherwise it can affect your credit score and potentially your ability to get credit for larger items as your family grows, such as a new home or bigger car."
But with some estimates suggesting a new baby can cost as "little" as £7,200 in the first year, there are also sources of support, free services and a surprisingly wide range of benefits available for those of all circumstances.
Ranging from free prescriptions and dental treatment, statutory maternity, paternity and adoption pay to reduced council tax, healthy start food vouchers, childcare vouchers and, of course, child benefit, the real problem is that so few people are aware that they are eligible to claim, including those on very low and quite high incomes.
In fact, at least £10bn worth of benefits goes unclaimed by working age Britons every year, including new and prospective parents and adopters.
Here's a list of the benefits you could be entitled to.
Financial planning for new parents
1. Save: agree with your partner how much you'll aim to save each month in the lead up to the birth and try to stick to that amount each month. There are some great online tools to give you a helping hand, from organisations such as the Money Advice Service.
2. Budget: as well as the costs of a new baby, you may also need to adjust for changes to your income too. This calculator from gov.uk helps you work out what statutory leave and pay you will be entitled to when your baby is born.
3. Make a shopping list: speak to other people who have children to find out what items you really need to buy and which (often costly) items are completely useless. Don't get carried away buying toys and clothes – you will be gifted many of these.
4. Claim what you're entitled to: as well as statutory maternity pay or maternity allowance, you could be entitled to things like tax credits or child benefits. And don't forget to register for the NHS Maternity Exemption Certificate for free prescriptions and dental care.
5. Credit check: take stock of your finances by checking your credit score. You get a snapshot of all your outstanding credit, such as mobile phone and energy bills, as well as credit cards, loans and mortgages so you can see how much you owe. You can use this information to work out where you might be able to cut back and where any problems might arise if you need to borrow more when your baby comes.
Source: Noddle
Join our new commenting forum
Join thought-provoking conversations, follow other Independent readers and see their replies