Baby savings guide: How to ensure the best financial start for your child
It is important to look at investing your money rather than leaving your hard-earned savings to be eroded by inflation
Kate Hughes
Money Editor
Thursday 09 May 2019 22:29 Comments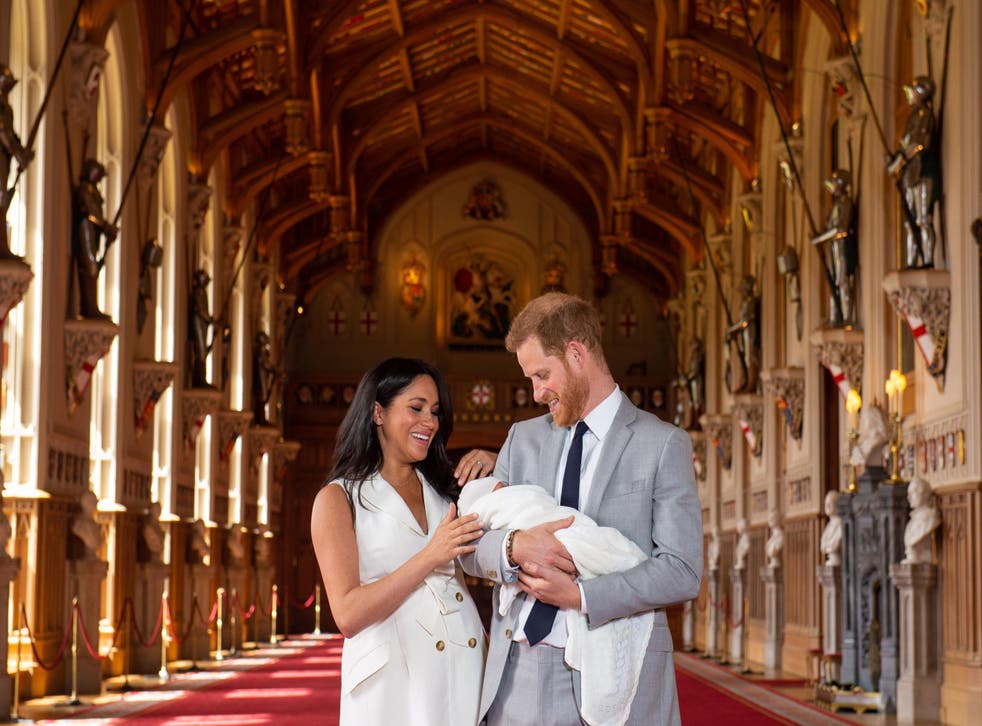 In case you've been living in a cave this week, you'll know there's been another addition to the house of Windsor.
And while this child will never be strapped for cash, any of the other 1,859 or so born in the UK that day or every day since could be.
So how do you ensure your children get the best financial start in life? Oh look, it's a timely guide.
Family affair
Parents spend an average of £1,500 preparing for the arrival of a new baby, and Brits in general spend £422m on baby gifts every year, that's around £42 each per baby, says data from American Express. Curiously, men spend an average of £52, compared with women's £32, but that's another story.
Business news: In pictures

Show all 13
What it does mean is that there's scope for the adults around most newborns to start making a lasting difference to their financial future from day one.
In fact, for less than the cost of a new-born's nappy usage for one day, around £1.67, friends and family could build up a fund that could give the child £18,000 by their 18th birthday, according to calculations by The Share Centre.
How much?
"It is a myth that you need a lot of money to invest," says Andy Parsons, head of investments at The Share Centre says.
"Many investment accounts can be opened with relatively small contributions, meaning they are perfect for people with a little, or a lot, of money – and you can still reap the benefits with a smaller amount. It's good to get into the habit of investing 'little and often'.
"Many things we now consume are on monthly payment schemes, from music and film subscriptions to mobile phones, so try to follow this process for investing and integrate it in to everyday behaviour."
Where to put it?
"When looking at investing for your new born or young children the first thing to consider is the tax wrapper you are going to use," says Annabel Speakman, financial adviser at Amicus Wealth. In other words, how best to ensure you pay only the tax you need to on your children's savings.
"You need to consider your need for access, time of the investment and if you want your children to end up having control of the monies. The most common investment is a Junior ISA. This can be in the form of cash or stocks and shares.
Clever saving
Having an American mother means Archie probably won't have access to a Junior ISA. He's automatically a US citizen and is taxed abroad as such.
In fact, the US is only one of two countries in the world that tax their citizens' income abroad. The other is Eritrea.
Which means he's missing out on some valuable tax breaks, says Seven Investment Management (7IM) private client manager, Michael Martin.
"For most parents, a Junior ISA is an excellent way of saving for their baby's future. Families can put in up to £4,368 a year tax-free until the child's 18th birthday, which with a 5 per cent return and the power of compounding could reach over £129,000."
Decision-making musts
We all know our little darlings are the most responsible, careful and sensible of kids, but it is worth remembering that, with a Junior ISA or JISA, control of the money with automatically be handed over to the child at 18.
"If you think that this might be too early you could always look at a pension which they can't touch until they are 55," suggests Speakman. "Or you could always consider NS&I Premium Bonds.
Many providers offer these platforms so while investigating fees, online access and other features or drawbacks is important, getting money put away as early as possible is the most important thing.
"JISA providers charge either an annual platform charge ranging from 0.15 per cent to 0.45 per cent or a monetary fee. The investment funds you select will also have their own charge, which can vary significantly depending on the fund you choose.
"Charges are taken out of the invested monies and generally taken out monthly so you should expect to see that."
Beware of any additional charging from these providers such as the buying and selling of funds, transfer charges and transfer out fees, for example.
And while it is easy sit back and ignore the fund for the next 18 years, it's worth keeping a close eye on your child's growing nest egg.
"JISAs are a growing market and new propositions are appearing and this will keep making the market more competitive," adds Speakman.
"If you are unhappy with this JISA/pension you can always move to a new provider – you are not trapped."
Support free-thinking journalism and attend Independent events
Cash, at this point, is not your friend as the chances are that your investment horizon – the amount of time you're likely to stay invested – is a long one.
It is important to look at investing the monies rather than leaving your hard-earned savings to be eroded by inflation.
"This can be daunting and feel like a big responsibility, but it is important to choose a fund that meets your appetite for risk. Most providers now have massive fund choices but these can be whittled down quite quickly," Speakman adds.
"Do you prefer cheaper, passive funds that track the market or more expensive, active funds with a manager making in-depth investment decisions at the helm? Do you want to invest in a certain geographical location? Is social responsibility important to you? All these things can direct you, each provider has their internal funds which will be less expensive than using a big investment house."
Register for free to continue reading
Registration is a free and easy way to support our truly independent journalism
By registering, you will also enjoy limited access to Premium articles, exclusive newsletters, commenting, and virtual events with our leading journalists
Already have an account? sign in
Join our new commenting forum
Join thought-provoking conversations, follow other Independent readers and see their replies