The Independent's journalism is supported by our readers. When you purchase through links on our site, we may earn commission.
Bargain Hunter: Blackwell's bookshop is offering 30% off paperbacks
The offer is for Blackwell's range of 810 Oxford World's Classics paperbacks, while Sainsbury's is offering 25% off Tu clothing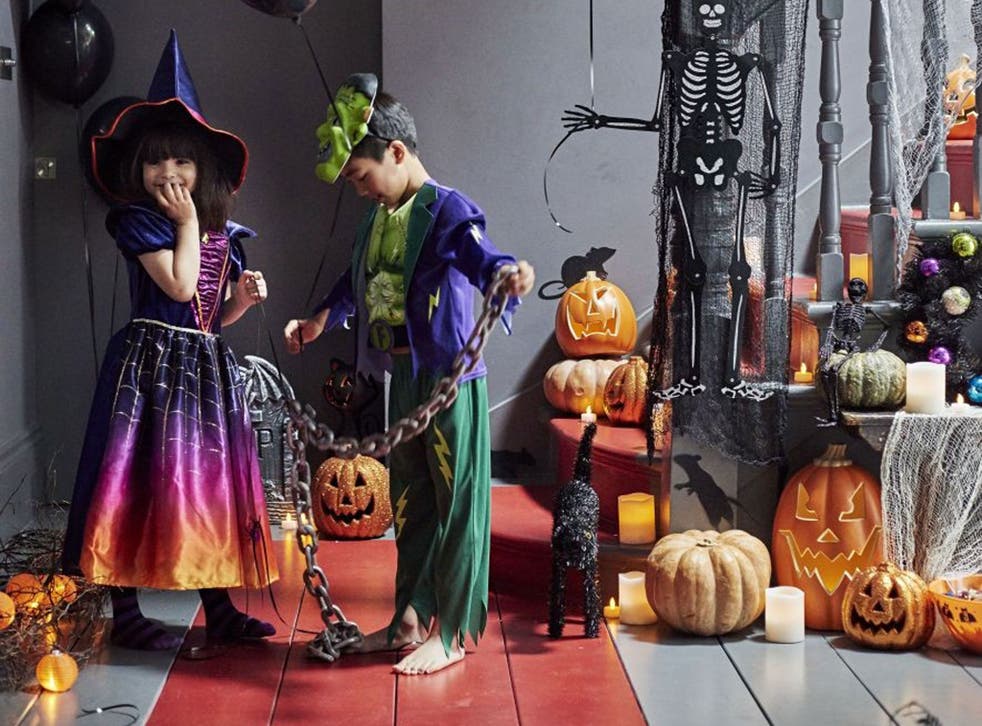 The Blackwell's bookshop chain is offering 30 per cent off its range of 810 Oxford World's Classics paperbacks until 1 December, giving you four weeks to snap up great books as Christmas gifts.
The deals include Charles Dickens' A Christmas Carol and Other Christmas Books dropping from £7.99 to £5.59. The volume includes The Chimes, another powerful seasonal story.
To see the full selection, go to bit.ly/1LwtUTQ.
Your free working breakfast
Fancy a free breakfast for the people in your office?
Until 13 November, MOMA Foods and Urban Fruit will provide breakfast for every member of staff at four offices every day.
For a chance to win, you have to tweet @Moma and @UrbanFruit using the hashtag #dailydeskfast, along with the number of people in your office.
The four offices, chosen at random, will receive a delivery of MOMA porridges and Urban Fruit products to start their working day.
Trick or treat with Tu
All Tu clothing at Sainsbury's – including Halloween costumes – is being sold at 25 per cent off until Monday 2 November. The offer is available in-store and online at tuclothing.sainsburys.co.uk.
Winter-proof fuel bills
What's the easiest way to economise? Change energy tariffs. If you've never switched gas and electricity, savings of up to £300 a year are available.
That could be particularly crucial for older people, many of whom struggle to pay bills and so keep the heating off to save money, often with disastrous consequences.
Big Energy Saving Week is a campaign to help people cut their fuel bills and get all the financial support they are entitled to.
It is calling on householders to help elderly people in the neighbourhood who need support to winter-proof their energy bills.
"We're urging sons, daughters, friends, neighbours and even older people themselves to help each other – to check and make sure they are on the best deal online or over the phone," said Philip Sellwood, chief executive of the Energy Saving Trust. "It could make a real difference this winter."
For advice about switching, visit BeAnEnergyShopper.com.
For tips on how to save money on your energy bill, call the Energy Saving Advice service on 0300 123 1234.
Get switching now
Meanwhile, energy bills for tens of thousands of people could climb by an average of £147.95 when 12 dual-fuel tariffs expire today – if they don't switch to a better deal.
Customers of npower, Sainsbury's Energy, Scottish Power, First Utility, Extra Energy and Co-operative Energy have tariffs ending, with some Extra Energy customers facing a rise of almost 20 per cent.
Tom Lewis of Gocompare.com said: "By being rolled on to suppliers' standard variable tariffs, customers are welcoming a price rise that they should be fighting."
Got any deals or discounts to share with readers? Send details and deadlines to your money@independent.co.uk
Join our new commenting forum
Join thought-provoking conversations, follow other Independent readers and see their replies