Bargain hunter: Whisk up those leftovers instead of just throwing them in the bin
Knight of the road, look out: you've got a new rival 
Simon Read
Friday 12 December 2014 18:53 Comments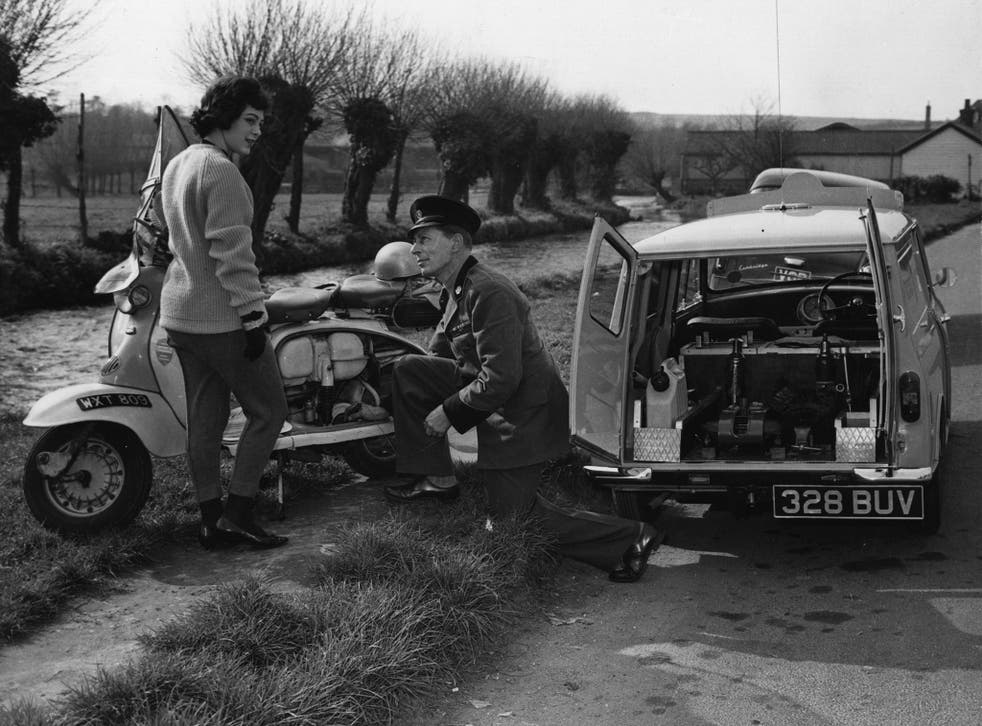 Fed up with throwing away food? There's a new a free online tool that offers ways to use up fridge and cupboard leftovers instead of leaving them to go to waste.
Whisk Leftovers sources more than 250,000 online recipes for ideas that help turn leftovers into meals. It's meant for highly perishable and frequently wasted food such as herbs, dairy, vegetables and eggs. For details go to whisk.com/leftovers
Spread the cost of a new boiler over 12 years
Can't afford to replace an ageing boiler? With installation, the cost can come in at more than £3,000. But a new company is offering a deal where you pay monthly to spread the cost over 12 years. From £36.99 a month, it could be affordable if you can't afford the upfront cost, but bear in mind the cost mounts up over the years to £5,326.56.
However Hassle Free Boilers' deal not only covers the supply and installation of a new Vaillant ecoTEC boiler, it also includes a 12-year (the average life of a boiler) service and maintenance plan/guarantee.
In comparison the company claims that a similar deal – with finance for a new boiler and a maintenance contract at £19 a month – through a leading gas supplier would cost around £55 a month. The maintenance contract alone works out at £2,736 over 12 years. Find more details at hasslefreeboilers.com
Roadside recovery moves into top gear
Are we heading for a roadside recovery price war? A new company is sending a challenge to the established firms by slashing the cost of annual cover.
RecoverMe launched this week, at just £34.99 a year. ARL, the company behind it, claims the price is up to 80 per cent lower than rivals for equivalent cover. The new policies include home start, mechanical breakdown, misfuelling, flat batteries and lost keys.
Check it out at recover-me.co.uk
Check those numbers to avoid danger
Buying a bargain motor could be a costly mistake. Criminals are selling dangerous "cut'n'shut" vehicles at cheap prices, but many are dangerous death traps, reckons HPI.
A cut'n'shut is made from two accident damaged vehicles, which are welded together to form what appears to be one dream machine. Cross-referencing a vehicle's registration number (VRM) and its unique 17-digit vehicle identification number (VIN) at www.hpicheck.com will reveal if there's a problem. If they do not match, it could signify criminal activity.
Buyers should always check the VIN in three places but at the very least on the front and back of the vehicle.
Ibis Budget offers for central locations
Cheap hotel chain Ibis Budget is currently offering reductions of up to 30 per cent off stays in 23 hotels, including central locations in London, Edinburgh and Manchester. Rooms start from £26 and are available to book until 3 March 2015.
Register for free to continue reading
Registration is a free and easy way to support our truly independent journalism
By registering, you will also enjoy limited access to Premium articles, exclusive newsletters, commenting, and virtual events with our leading journalists
Already have an account? sign in
Join our new commenting forum
Join thought-provoking conversations, follow other Independent readers and see their replies