Why Brexit is destroying your pension
As the parliamentary battle rages on, the knock-on effects on everything else are causing lasting problems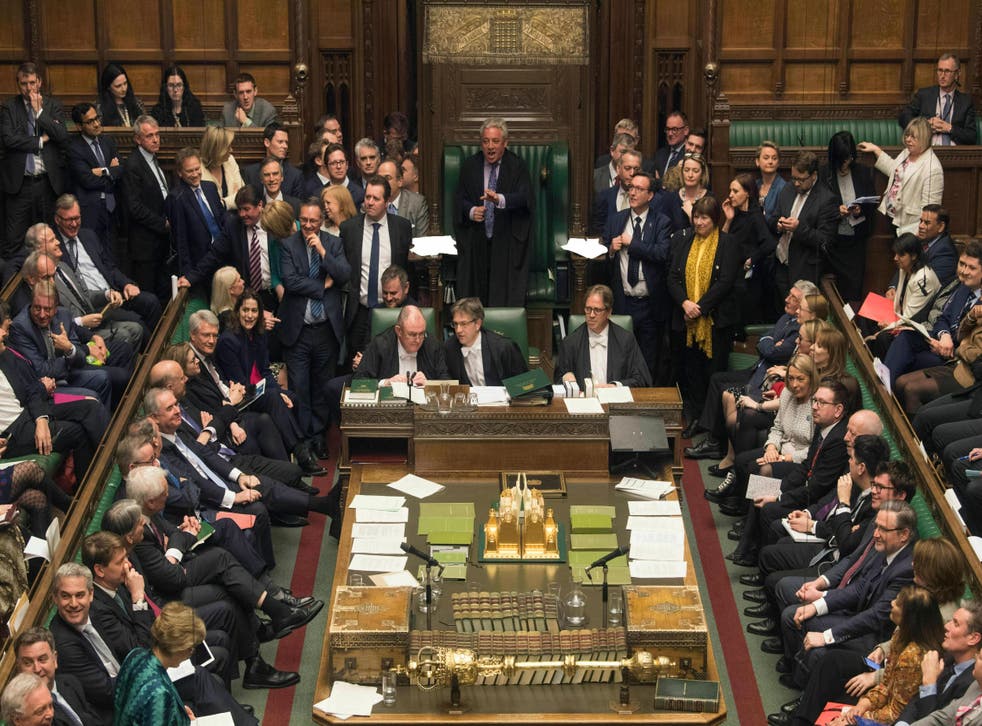 You were no doubt delighted to hear that the process of leaving the European Union could now drag on until Halloween.
But as well as the economic impact of ongoing uncertainty, not to mention the bruises caused from bashing our heads against the nearest brick wall, this latest development will cause real, tangible and long-lasting effects on vast swathes of British life, especially people's financial affairs.
Why? Because the real business of parliament, the vital decision-making about laws and actions and responses that underpin and drive our society forward – already sidelined for the last two years – will now be pushed even further down the legislative agenda.
Nowhere is that more frustratingly clear than when it comes to our savings for old age.
"The Department for Work and Pensions was holding out faint hopes of getting a pensions bill through the House of Commons in 2019," says Tom Selby, senior analyst at AJ Bell.
"But with the Brexit deadline pushed back that seems like something of a pipe dream, potentially leaving 2020 as the earliest opportunity to get vital legislation written into law."
But without a pensions bill, five central policies pushed by pensions minister Guy Opperman could face a delay of unknown duration. And yet for the rest of us the retirement clock keeps on ticking down.
Pension scams
The government is still waiting for legislative time to get two important pension scams interventions first proposed almost three years ago onto the statute book.
"While the cold-calling ban introduced in January was a welcome step, measures to make it easier for schemes to block suspect transfers and harder for scammers to establish dodgy schemes in the first place remain in the stocks.
"These are vital consumer protections and have already been delayed for too long. Sadly, with Brexit now dominating the agenda we have no clear idea when they will see the light of day," adds Selby.
Mid-life MOTs
First proposed as part of the review of increases in the state pension age, the idea behind the catchily named "mid-life MOT" is to obligate our bosses to support a financial check-up for their employees.
Designed to get more people to take action and greater responsibility for their financial futures, this could mean anything from clearing expensive unsecured loans to seeking independent financial advice on what to do with their cash from a specialist.
But aside from everything else politicians and civil servants can't agree on right now, there's some debate about what age this should all happen.
The Department for Work and Pensions (DWP) has suggested age 45 might work well, others argue an earlier nudge to ingrain good financial habits is important.
However, without legislation there is no guarantee employers with various competing priorities will offer mid-life MOTs to their staff at all, leaving millions as uncertain and unclear as ever.
Pensions dashboards
Pensions dashboards are set to become a reality later this year on a voluntary basis, although the DWP expects it to take 3-4 years for the majority of pensions detail to be made available to savers.
A key part of making dashboards useful and credible will be mandating that all schemes provide information.
While modern providers that are net receivers of pension transfers will have both the capability and incentive to offer up data voluntarily, other providers – particularly those administering older-style life policies – are likely to drag their feet.
All this makes it crucial to bring forward legislation at the first sliver of opportunity to ensure dashboards provide a genuinely useful service to savers.
Collective defined contribution (CDC) schemes
Not known for its aversion for jargon, and clearly unaware that it is playing in an already insanely complicated industry, the DWP has recently given its enthusiastic backing to new collective defined contribution, or CDC, schemes.
These plans are designed to offer a halfway house between defined benefit, where the sponsor takes on all the risk, and defined contribution, where the risk is entirely on the individual.
"In fact the CDC design still leaves those investment risks on the shoulders of savers, although risks are shared across the entire membership. Advocates of CDC point to the potential for reduced volatility this brings, although members will have to sacrifice flexibility and choice as a result," notes Selby.
"While demand for CDC appears relatively muted across the private sector, the fact that Royal Mail is keen to adopt the structure for its 140,000 UK staff means getting the legislation passed is a key priority for the DWP."
Defined benefit (DB) consolidation
The government wants to bring forward legislation to allow DB "superfunds" to drive consolidation of sub-scale schemes. Although DB consolidation is already possible, the DWP believes legislation is needed to ensure potential cost savings are maximised and members' interests remain front and centre.
Pressure in this area has been ratcheted up by the failures of some pretty high-profile scheme sponsors – most notably BHS – and subsequent demand for action by the influential Work and Pensions Committee.
The DWP has already committed to ensuring members of superfunds have equal protections to members of other DB schemes and addressing risks around the loss of employer covenant.
All of this will require new legislation.
It's just another reason why for many, regardless of which way they jumped in the original infamous referendum, Brexit now can't come soon enough.
Register for free to continue reading
Registration is a free and easy way to support our truly independent journalism
By registering, you will also enjoy limited access to Premium articles, exclusive newsletters, commenting, and virtual events with our leading journalists
Already have an account? sign in
Register for free to continue reading
Registration is a free and easy way to support our truly independent journalism
By registering, you will also enjoy limited access to Premium articles, exclusive newsletters, commenting, and virtual events with our leading journalists
Already have an account? sign in
Join our new commenting forum
Join thought-provoking conversations, follow other Independent readers and see their replies