Britons face debt problems because they aren't saving for a rainy day
With incomes falling and debts rising, writes Neasa MacErlean, more people have stopped saving – leaving them vulnerable to further economic shocks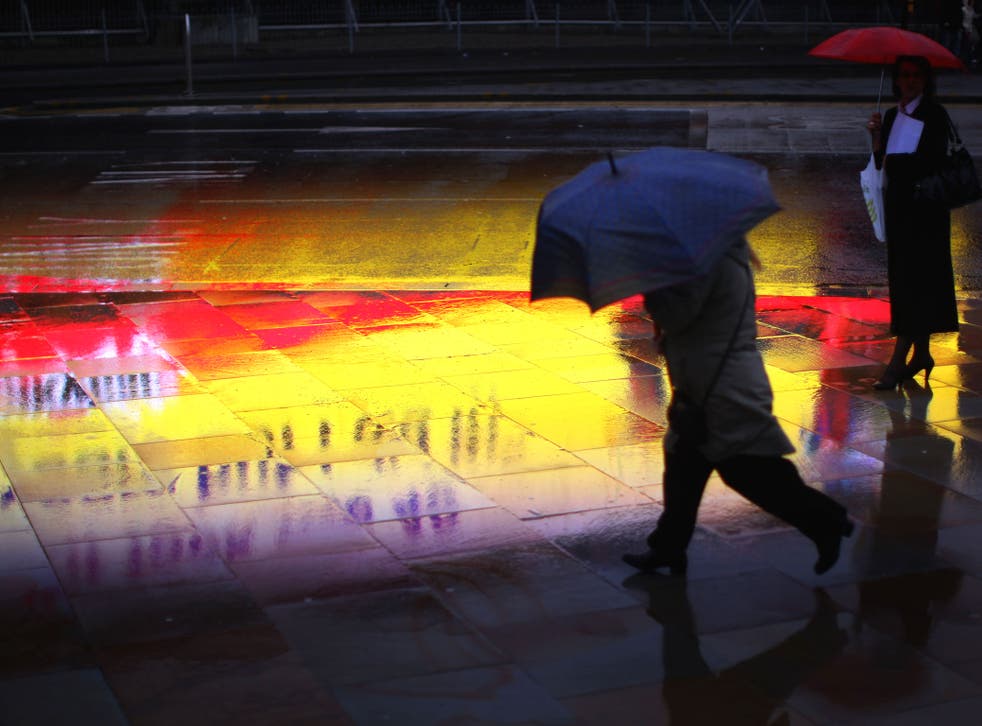 Consumers are saving less now than they have in the past 50 years – a trend that leaves us closer to the edge financially and could lead to a rise in debt problems if the economy produces more shocks this year.
The signs are mounting that more of us are risking our financial security by neglecting the creation of an adequate savings safety net. We are putting just 4.4 per cent of our disposable income away, according to the Office for National Statistics – half the level of four years ago and lower than in any period since the records began in 1963. Consumer borrowing on plastic and short-term loans has gone up 14 per cent in the past two years – and statistics released by the Bank of England on Monday will tell us what happened in January.
In this context, it is not surprising that Christians Against Poverty (CAP), the money management and debt advice charity, found only 13 per cent of its clients have savings. In data provided exclusively to The Independent, it said that, among this group, 8 per cent have £1,000 or more in savings and 5 per cent less than that.
The charity also found that nearly half (43 per cent) of clients have council tax debt. With 86 per cent of local authorities planning to put up council tax rates in April, according to the Local Government Information Unit, there are fears that even small increases could hit hard. "If you are living on the edge, that could cripple you," said CAP caseworker Jon King.
Of course, householders are currently being put off saving by low interest rates. Stock market volatility is also discouraging people from investing in shares – and questions are even being asked about the benefits of tax-efficient Isas.
Even so, debt charities are eager to encourage people to save – even if they have debts. "I'm a really strong advocate of saving – for the car service, clothes, Christmas and birthdays, for instance," said Dennis Hussey, an adviser at National Debtline. "But, more often, people will stick those payments on plastic and take a reactive, rather than a proactive, approach."
He urged people to put amounts as small as £5 a week into a jam jar or savings account. That can make "a huge difference" over time and prevent a chain reaction of overdraft fees and mounting debts caused by just one missed direct debit. The charity is also encouraging people to pay down their mortgages now – even though rates are not expected to rise this year.
Anecdotal evidence suggests that some parts of the free debt-advice sector are working at capacity to cope with demand. "We are as busy as I can remember," said one advice worker who began helping clients in 2006 – a year before the onset of the global financial crisis.
But the nature of the problem has changed since then. At the start of the crisis, many people were caught out by their own overspending. These days the biggest cause of problems among those seeking advice from CAP is described as "low income" – a category into which 22 per cent of clients fall. Overspending applies in just 4 per cent of cases.
However, nearly one in five are seen as having run up debts primarily because of "problems with budgeting".
We all know that saving and budgeting are good habits to form – but we might still put off the day when we start doing them. That can be a costly mistake; even having just £20 in a biscuit tin gives us some control over our circumstances.
Links: CAP – capuk.org; CAP Money Course – capuk.org/i-want-help/cap-money-course/introduction; National Debtline – nationaldebtline.org and 0808 808 4000; StepChange – stepchange.org and 0800 138 1111.
Peter's tale: saving brings salvation
Father-of-four Peter has transformed his financial position – from a debt of £24,000 to his family now being in credit. A feature of the turnaround has been a commitment to saving.
Peter got into debt because he did not understand how to manage money – but found salvation after learning a few basic lessons.
Problems mounted rapidly when he secured a good job – good except for the one drawback that he was paid monthly. Used to weekly pay packets, his financial discipline and ability to spend no more than he earned was thrown by the change – especially when the first month's salary was delayed by two weeks. Buying a car for the journey to his new workplace compounded his problems when it was smashed up. The ensuing "mess with credit cards" and payday loans "was horrible", he said.
He had "never thought of saving money" and had somehow assumed that MOTs and other future expenses would work themselves out. But when he went to the debt charity Christians Against Poverty, he attended a money course that changed his life.
Following a scheme set out in a CAP spreadsheet, he began saving long and short-term. And although he suffered a number of negative events – including losing his job, having to declare himself bankrupt and breaking up with his partner – he pulled through. A new part-time job provides enough money both to survive and to save.
"Rainy days will always come," he said. But the savings approach has "worked tremendously".
Register for free to continue reading
Registration is a free and easy way to support our truly independent journalism
By registering, you will also enjoy limited access to Premium articles, exclusive newsletters, commenting, and virtual events with our leading journalists
Already have an account? sign in
Register for free to continue reading
Registration is a free and easy way to support our truly independent journalism
By registering, you will also enjoy limited access to Premium articles, exclusive newsletters, commenting, and virtual events with our leading journalists
Already have an account? sign in
Join our new commenting forum
Join thought-provoking conversations, follow other Independent readers and see their replies