Buy-to-let repossessions soar as 'stranglehold' on landlords continues
Repossessions up 40 per cent in a year as experts warn of a 'mass exodus'. But should amateur property investors be throwing in the towel just yet?
Kate Hughes
Money Editor
Friday 29 November 2019 12:45 Comments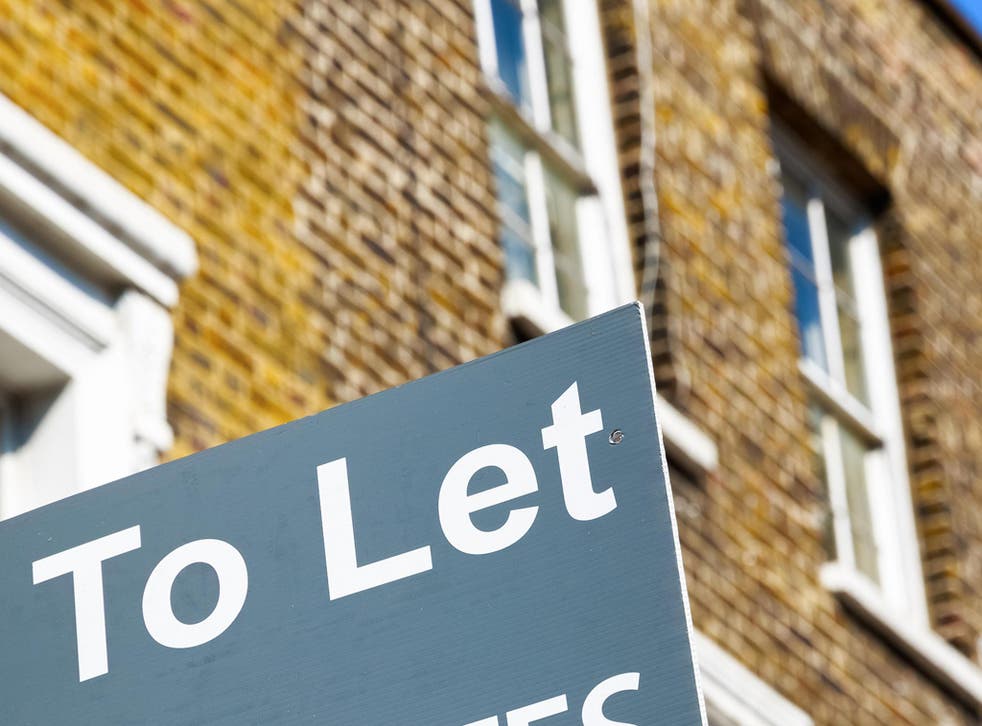 The number of rental properties being repossessed by lenders because the owners are too far in arrears on their buy-to-let mortgage has rocketed by 40 per cent compared with last year.
Figures from UK Finance show that 4,550 buy-to-let mortgages were in arrears of 2.5 per cent or more of the total borrowing in the third quarter of this year. Of those more than a thousand are in serious arrears of 10 per cent or more.
A further 800 were repossessed in the last quarter, despite lenders being encouraged to offer more help to those struggling with repayments. "Lenders continue to show flexibility to borrowers in financial difficulty and possession is always a last resort," UK Finance, the trade body for the banking and finance industry, was at pains to point out.
It argues that part of the surge is from a backlog of cases being resolved at the same time, but landlords are clear that this is a sign of things to come.
"While these figures are shocking, they're hardly surprising considering the volatile environment in which landlords run their businesses," warns Meera Chindooroy, policy and public affairs manager for the National Landlords Association.
"Landlords' confidence in their own lettings portfolios has been on the decline for some time now, reaching an all-time low in Q3 2019, with just 28 per cent of our members reporting their prospects as good or very good."
She points to the recent reduction in income tax relief and a 3 per cent surcharge on stamp duty, as well as the growing cost of meeting tighter regulations on private renting as the culprits.
"Combined with falling demand in some areas linked to wider economic uncertainty it's no wonder over half of landlords have seen their profits reduce since the 2015 Budget and that some are struggling to make ends meet and keep up on mortgage payments," Chindooroy adds.
"The next government should begin to prepare for a mass exodus of landlords from the private rented sector in the coming years, as the impact of fiscal policies are realised and with all the major parties committed to further reform of the sector, while providing landlords with little – if anything – to boost their business confidence."
But though the headline figures are remarkable, the underlying proportion of landlords struggling to meet their mortgage payments is still just a quarter of 1 per cent. Among owner occupiers the proportion rises to just over three-quarters of 1 per cent.
Meanwhile, the number of buy-to-let mortgages in arrears, including those at risk of repossession, is actually down 5 per cent compared with this time last year.
Estate agents, not unsurprisingly, seem unwilling to acknowledge any kind of blip in demand from landlords at all.
Marc von Grundherr, director of London-based lettings and sale agent Benham and Reeves, says: "It's certainly not something we are seeing within the boundaries of the London rental market, as demand remains robust and rents continue to climb.
"Of course, the UK rental sector is a vast and varied landscape and not every landlord will benefit from the strong demand found within the capital. With that in mind, this latest news should act as a wake-up call for the government to end its stranglehold on the very people that provide a home for the masses reliant on the renting in order to survive."
With legislation undoubtedly squeezing margins, others are urging amateur landlords in particular to be realistic about their costs.
There are around 2.5 million landlords in the UK, according to data from HMRC. The vast majority are amateurs, with the typical landlord owning just one or two properties.
They should have an average annual budget of £2,344 per property to cover the cost of prompt and responsible repairs and maintenance, lettings management platform Howsy has calculated.
In London, though, the costs are likely to be almost £4,750 a year, while in the northeast, repairs will probably come in closer to £1,330. As rule of thumb, owners should set aside 1 per cent of the property's value a year.
"The buy-to-let sector can be a minefield for the amateur investor and now more than ever, it's imperative that you do everything you can to maximise the return on your investment," warns Howsy CEO Calum Brannan.
"Providing a fit-for-purpose property is not only a legal requirement but essential to ensure a happy tenancy and a reduction in void periods.
"Of course, things can go wrong and having the budget available to fix them is a must. In the worst-case scenarios, a cash pot equal to 1 per cent of your property's value might not be sufficient, but it should cover you for most eventualities and is a good benchmark to start on."
Register for free to continue reading
Registration is a free and easy way to support our truly independent journalism
By registering, you will also enjoy limited access to Premium articles, exclusive newsletters, commenting, and virtual events with our leading journalists
Already have an account? sign in
Join our new commenting forum
Join thought-provoking conversations, follow other Independent readers and see their replies