Why your charity donations might cause harm
Ours is a generous nation, but be careful how you give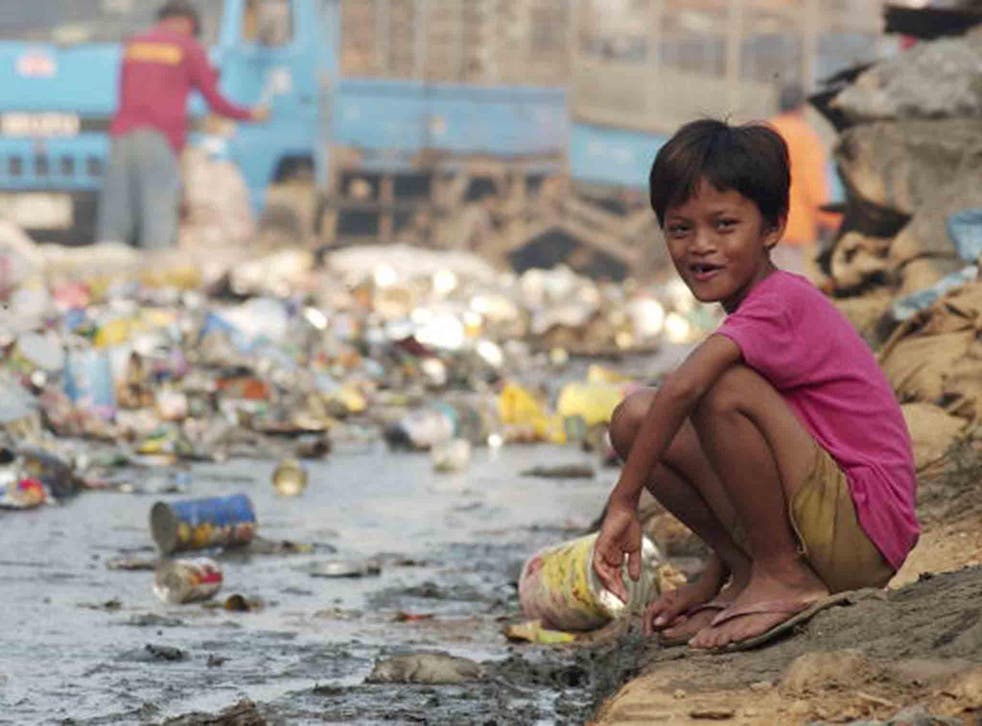 Despite stagnant wages and high inflation the UK is a charitable country. The latest report from the Charities Aid Foundation (CAF) showed that people are becoming more charitable in the UK, with 61 per cent of people donating cash in the last 12 months. Last year alone, British people gave £9.7bn, with medical causes receiving the largest amount.
Dr John Low, chief executive of CAF, says: "We know that people increasingly feel they want to make a difference and many see charities as a way to achieve that. Charities already play an integral role in the lives of so many. At this critical time in our nation's history, their importance is only likely to increase."
But giving to good causes is not always straightforward. In fact, some donations can cause real harm.
Funding and volunteering at overseas orphanages
It's common in many Western countries for teens on their gap year and even established professionals to spend time in orphanages within poorer countries. It's also relatively common for their friends and family to fund their trips or donate to the orphanage in question while they are there.
However, just this month Australia pledged to cut federal support for such organisations amid mounting concerns over "orphanage tourism", where children are trafficked and sometimes forced into slavery in order to fill establishments that turn a profit from well-intentioned volunteers.
Tourism Concern, a UK organisation that campaigns for ethical tourism, has warned: "The rise in the number of tourists volunteering in orphanages is actually fuelling the number of 'orphans', and causing unnecessary separation of children from their families.
"While we appreciate that aspiring volunteers offer their services for the best of motives, our view is that looking after vulnerable children should be undertaken by local, full-time, professional staff and not by short-term volunteers, no matter how skilled or qualified."
Donating clothing via (some) doorstep bags
One of the easiest ways to give to a good cause (while also clearing the house of clutter) is to fill one of the many charity bags that land on our doormats each week and simply leave it outside for collection.
Some of these bags come from well-known UK charities that sort through them and sell the items in their UK shops, with all profits being returned to the charity.
Others are not as clear-cut. Many use charity-style branding to market their collections but if you read the small-print on the bag just a small donation is going to a UK good cause.
Of course, a small amount is certainly better than nothing at all. However, there's also growing concern that such second-hand clothing being sold for profit in poorer countries risks putting local clothing manufacturers out of business, causing job losses and arguably hampering growth.
(Some) crowdfunding appeals
Crowdfunding has quickly become a mainstay of UK fundraising, allowing individuals to raise money for their own causes such as medical treatments, housing needs and even education.
However, it is important that givers take responsibility for checking the legitimacy of each cause themselves as they are not scrutinised in the same way that established charities are.
Sarah Atkinson, director of policy and communications at the Charity Commission, says: "Crowdfunding and online giving sites have made it much easier for the public to donate money to a wide range of causes. While most online crowdfunding appeals are launched with good intentions, they are not always operated by registered charities.
"These appeals are not protected by the Commission's regulatory framework and therefore we can't assure the public that their donations are protected in the same way we can for donations made to the 167,000 registered charities in England and Wales."
Choosing a charity (and giving well)
Givers want to be sure that their donations are going to a legitimate cause and that their money will work hard and not end up lost through poor admin and vague goals.
Ms Atkinson recommends: "We advise donors to look out for a registered charity number, which you can check against the Charity Commission's online register of charities at gov.uk/find-charity-information
"This year, our online register of charities was used 13.1 million times to view charities' details, over five million more times than the previous year. By checking online, you can also easily find out more about a charity's financial circumstances, the activity they carry out, and the impact their work has, meaning you can make a well-informed decision about who to donate to before opening your wallet."
It's also important to ensure that the maximum donation possible goes to the good cause and registering your donation for Gift Aid is a good way to do that.
With Gift Aid, the charity receives an extra 25p for every £1 you donate. It's an income tax relief designed to benefit charities and it allows the organisation to reclaim the basic rate of tax on your gift at no extra cost to you.
Your donations won't qualify for Gift Aid if they are more than four times what you've paid in tax that tax year but a huge number of donations would qualify for the government relief. It can even be possible to Gift Aid donations of clothing and furniture, with charity shops reclaiming the additional rate on the value of items you give.
Find out more via the Charities Aid Foundation.
Register for free to continue reading
Registration is a free and easy way to support our truly independent journalism
By registering, you will also enjoy limited access to Premium articles, exclusive newsletters, commenting, and virtual events with our leading journalists
Already have an account? sign in
Register for free to continue reading
Registration is a free and easy way to support our truly independent journalism
By registering, you will also enjoy limited access to Premium articles, exclusive newsletters, commenting, and virtual events with our leading journalists
Already have an account? sign in
Join our new commenting forum
Join thought-provoking conversations, follow other Independent readers and see their replies