China stock market: My portfolio's in pain, but it was never for the financially faint-hearted
One of the funds Emma Lunn invests in was down 11.69 per cent over the past three months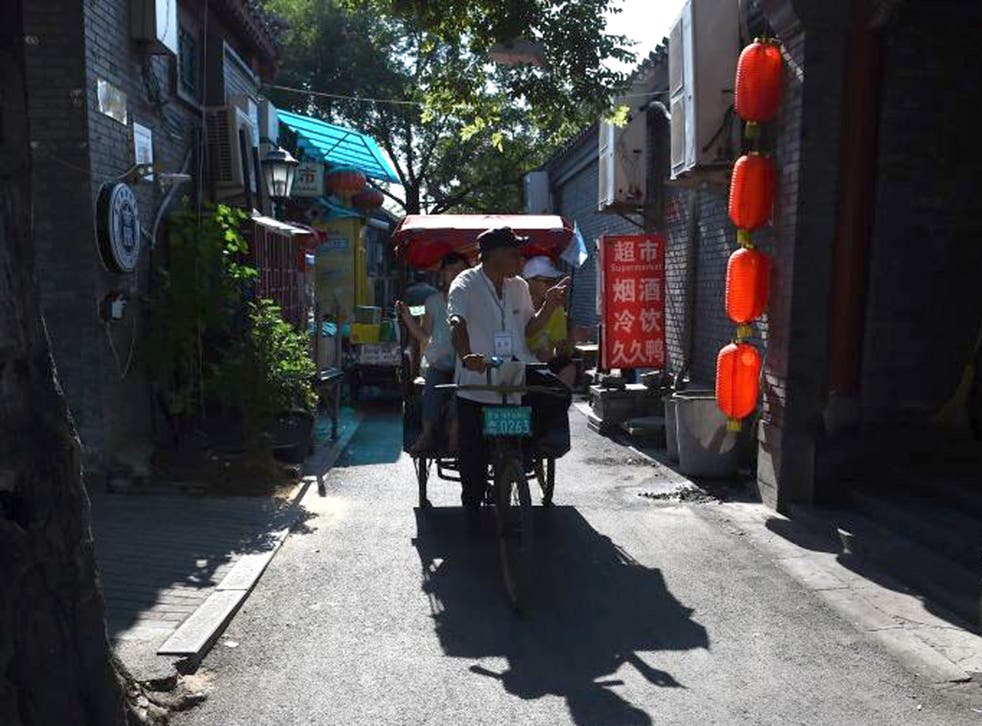 I probably wasn't the only small-time investor to let out an audible gasp when I checked the value of my stocks-and-shares Isa this week.
I don't have a massive portfolio – a few grand split between two funds picked at random, which I add to equally every month. I check on the progress of my Isa every so often and it generally seems to do OK.
Until this week that is, when China's Black Monday falls sent global markets into a tailspin and investors into a panic. Billions were wiped off stock indices around the world as the Chinese stock market bubble burst.
One of the funds I invest in is heavily exposed to China and Hong Kong and had lost several hundred pounds. Further investigation revealed it was down 11.69 per cent over the past three months. Ouch.
The other fund was more focused on the UK and holding up a bit better – down a mere 0.32 per cent over three months.
Now, I don't claim to be an investment expert but I do know the fundamentals: only invest in emerging markets such as China if you don't mind a degree of risk; diversify your investments; and think long-term. Given that I'm not saving for anything in particular, or imminent – and I have some easily accessible cash too – I'm not too worried.
Looking back a few years and I'm still in the black; my funds are up 5.6 per cent, for the China-centred investments, and 13.56 per cent for the ones closer to home.
Nick Mustoe, chief investment officer at Invesco Perpetual, is one of many experts referring to this week's stock market falls as a "necessary correction" after China's rapid growth in recent years.
Between October last year and June this year alone, the Chinese stock market rocketed from 2,209 to 5,166 at its peak – a massive rise of 134 per cent.
So what should I, and other hobbyist investors, do? With panic-selling in stock market crashes potentially disastrous, the answer from the experts appears to be "do nothing".
Nigel Green, chief executive of financial adviser deVere Group, has a view typical of most of the experts. "Investors must, of course, be vigilant of the Black Monday events and what has led to them. They need to ensure that their portfolios are properly diversified by geography, industrial sector and asset class in order to manage risk and navigate the growing volatility," he said, "If their portfolio is indeed well-diversified, for the time being at least I would urge investors to remain cautious and consistent. In terms of what they should do, it is not 'sell in a panic', or the opposite reaction – 'fill your boots with bargains'. For most long-term investors, it is 'keep calm and carry on'."
So, that's what I'll do.
twitter: @emmalunn
Register for free to continue reading
Registration is a free and easy way to support our truly independent journalism
By registering, you will also enjoy limited access to Premium articles, exclusive newsletters, commenting, and virtual events with our leading journalists
Already have an account? sign in
Register for free to continue reading
Registration is a free and easy way to support our truly independent journalism
By registering, you will also enjoy limited access to Premium articles, exclusive newsletters, commenting, and virtual events with our leading journalists
Already have an account? sign in
Join our new commenting forum
Join thought-provoking conversations, follow other Independent readers and see their replies