Commercial property has a good day at the office
Sector back in favour with investors as it 'wakes up' from economic nightmare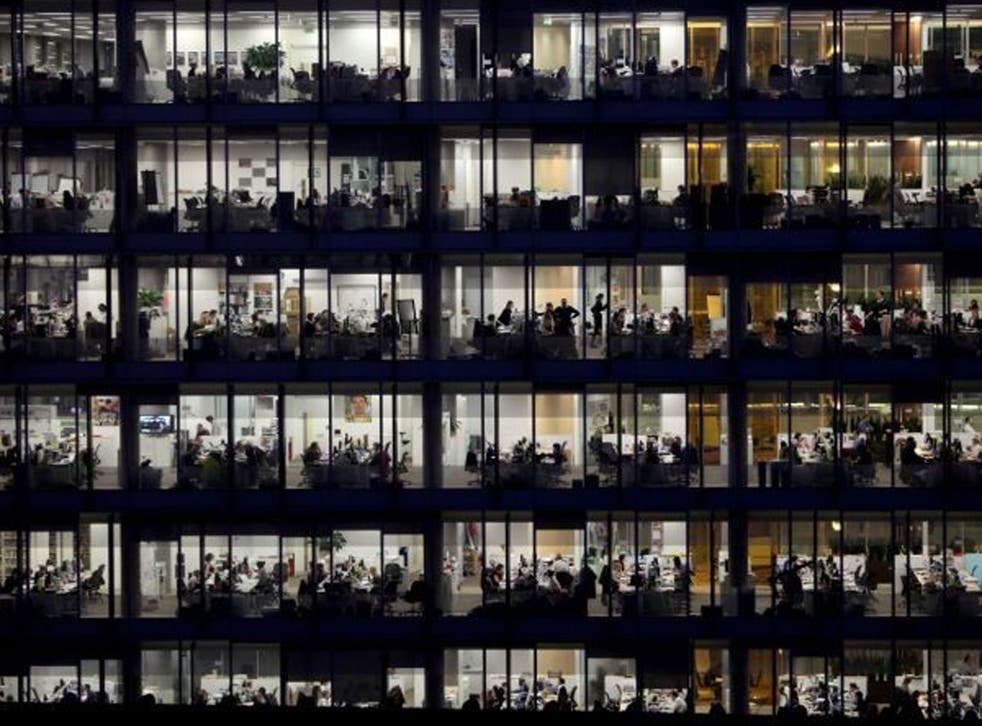 What a difference a couple of years makes. In the depths of the recession, only the brave and perhaps foolhardy would have looked at commercial property funds as a suitable investment.
When the economy is in dire straits, commercial property – which relies on a buoyant business sector for rentals and acquisitions – tends to be at the forefront of the pain. And such was the distress in the sector that many fund managers were imposing punishing penalties and delays on those looking to take their cash out quickly.
An investment in a commercial property fund is not as liquid as, say, money put away in a unit or investment trust; the investments the funds make on their clients' behalf can't be bought and sold in the same way as shares or bonds.
Nevertheless, as the economic outlook has improved, so has investor sentiment towards commercial property.
Paul Spaven, a partner at the property consultancy Tuffin Ferraby Taylor, said: "The prospects for the commercial property market in 2014 are good. Commerce is waking up after the years following the crash and the latest predicted GDP growth for the year is 2.5 per cent.
"Commerce needs offices, factories, logistics and premises to operate, and this will fuel the take-up of space and refurbishments and will drive rental growth."
A lot of "hot money" is flowing into the sector, particularly as returns from savings accounts and government bonds are so poor as to often lag inflation, meaning any cash invested is likely to lose value.
Mr Spaven says cash-rich pension funds and sovereign wealth funds are leading the charge into commercial property: "They need to place money in safe, long-term investments, so it's likely some of this available capital will be invested in commercial property.
"We are also seeing the appetite for commercial properties expand out from the 'hotspots' of City of London offices into other assets and regions."
Nathan Sweeney investment manager at Architas, part of AXA, also notes that the revival in commercial property is not just a phenomenon in the capital. "From a regional perspective, London continues to outperform," he said. "But as the recovery has gathered pace, we have seen an overspill into the south-east office market where total returns have been higher than for central London offices.
"There has been increased interest in near-prime property, as well as some good secondary property, and we have seen yields adjust to reflect this. This is being compounded by strong demand from overseas investors," he added.
What's more, some commercial property funds pay an income to investors – a little like a dividend. As a result, investors can enjoy not only the potential for capital growth but also a regular financial top-up.
Darius McDermott, managing director of Chelsea Financial Services, said: "Investors are increasingly looking at commercial property as an alternative to bonds.
"I really don't like bonds at the moment as there is so much risk to capital as tapering begins and yields rise, but many investors are still looking for income-producing investments. Although capital returns on commercial property have been poor in recent years, the outlook is improving quite significantly and the income stream has held up nicely. A number funds in this space are now yielding around 4 per cent, which is better than cash savings and most bonds."
Mr McDermott added that because property is relatively cheap outside London, there is a lot of scope for both capital and income growth over the next few years.
On the back of such upbeat forecasts, Ignis Asset Management has recently uprated its predictions for growth in commercial property funds to 11.5 per cent.
Ignis predicts that offices will be the top-performing sector this year ,with a total return of 13.8 per cent, followed by industrial and retail at about 10 per cent each.
However, according to a note from Ignis, this growth has little to do with companies paying higher rents for property, therefore generating better returns for funds .
Instead growth in the sector could be triggered by what Ignis calls "intensive competition for the limited number of quality assets available, as an increasing number of investors seek exposure to the asset class" – in other words, the "hot money" from overseas investors hungry for above-inflation returns.
However, as the experience of investors during the worldwide crash of 2007 highlighted, commercial property is far from a risk-free investment.
There is no such thing as safe as houses – or offices for that matter. Most fund managers in the sector have the right – hidden in their small print – to impose penalties on money being withdrawn. This, they argue, is to protect against poor sentiment leading to a "run" on a fund, where assets can't be liquidated quickly enough in order to repay redemptions.
For this and other reasons, Patrick Connolly, from the independent financial advice firm AWD Chase de Vere, warns investors to tread very carefully when it comes to commercial property. "This type of investment continues to face challenging times, with risks of capital losses, some rental yields still falling and an ongoing threat of high vacancy rates," he said.
"The industry average vacancy rate is around 9 per cent, meaning there are lots of empty properties. Also, some fund managers are struggling to find the right properties at the right price, and this, coupled with new money being invested, means that some 'bricks and mortar' funds now hold in excess of 20 per cent in cash and liquid assets."
In addition, Mr Connolly cautions against a particular strand of fund. "We only recommend commercial property funds which invest in 'bricks and mortar' property, as these have far less correlation to the stock market and are less volatile than investing in property shares."
As for the best choice of fund, Mr Connolly tips Henderson UK Property, Ignis UK Property, L&G UK Property Trust and M&G Property Portfolio. "All of these funds have good-quality investment teams and are fairly defensively positioned , with a focus on prime properties in the south-east of England," he said.
Register for free to continue reading
Registration is a free and easy way to support our truly independent journalism
By registering, you will also enjoy limited access to Premium articles, exclusive newsletters, commenting, and virtual events with our leading journalists
Already have an account? sign in
Register for free to continue reading
Registration is a free and easy way to support our truly independent journalism
By registering, you will also enjoy limited access to Premium articles, exclusive newsletters, commenting, and virtual events with our leading journalists
Already have an account? sign in
Join our new commenting forum
Join thought-provoking conversations, follow other Independent readers and see their replies