Comparison sites face accusations of price-fixing and hiding better deals from British consumers
Last week Moneysupermarket.com and uSwitch.com faced accusations of price-fixing from Ofgem
Simon Read
Tuesday 16 June 2015 16:39 Comments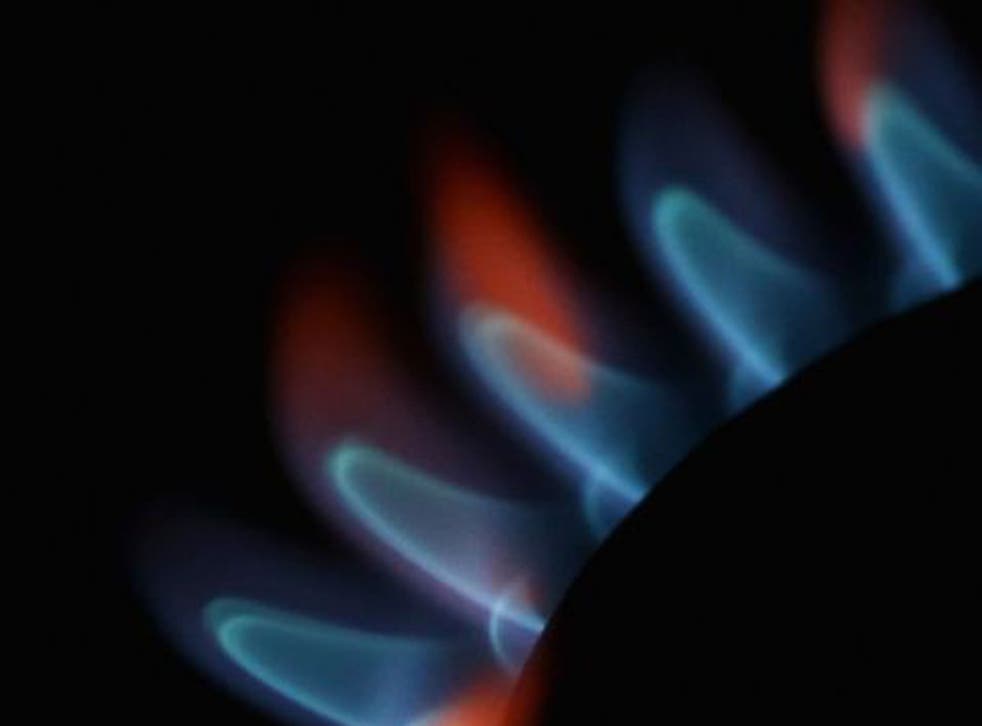 There's no doubt that comparison sites have helped change the way in which many of us buy financial products. Rather than taking the often uncompetitive deal from our own bank or energy supplier, we've learnt how easy it is to shop around to get a better deal.
Millions have saved often hundreds of pounds every year by using a comparison site to switch energy supplier, or credit card, or savings account.
But that doesn't mean they're putting consumers first. They're not. They are profit-making businesses and they make a pretty penny every time we buy through them. And critics accuse them of deliberately guiding us to the deals through which they make the most commission.
"Some people could end up buying the wrong product because they went to the wrong comparison site," warned Anna Bowes of Savings Champion. "Savers don't know whether they're looking at a 'best buy' or not, as comparison sites have a commercial arrangement with some savings institutions to make them look more attractive."
The consumer group Which? has a website that offers best-buy tables to members. But chief executive Peter Vicary-Smith reckons those that don't offer deals from the whole of the market can't claim to be impartial. "With any of these people, if you are setting yourself up, as we do, to be whole of market then you have to be genuinely whole of market," he told The Independent. "You have got to be absolutely impartial in what you recommend.
"We have always done well whenever anyone has looked at Which? price-comparison areas, just because we are so certain we have to be whole of market, squeaky clean."
The truth is that comparing products is big business. The comparison sites don't reveal how much they get paid as it is "commercially sensitive". But for passing on a current account customer to a bank or a dual-fuel household to an energy firm, they will typically earn commission of around £50, according to one industry insider who spoke off the record to The Independent.
That amount climbs to £70 or more on certain deals, the higher fee apparently guaranteeing a prominent position on some comparison sites.
On Monday, Channel 4's Dispatches programme revealed that Confused.com showed savings accounts from only a small range of companies. "In the tests we carried out, Confused.com performed the worst by far," Dispatches said. "Its best buys would have left us more than £500 a year worse off, compared with the best buys from the other sites."
While comparison sites often highlight deals from companies with which they have commercial relationships, they normally allow consumers to see the rest of the market by clicking "View More". Confused.com did not do this, and after the matter was brought to its attention, it said: "We've suspended our savings offering as we look for ways to make improvements."
Last week Moneysupermarket.com and uSwitch.com faced accusations of price-fixing from Ofgem. The energy regulator is investigating whether there has been information sharing about the commission rates charged to energy suppliers.
Will Hodson of the consumer collective The Big Deal, said: "These giant companies have always been driven by profit. For years they hid the best deals on the energy market, simply because they didn't earn them a kickback.
"Such arrogance shows the extent to which comparison sites have taken the public's trust for granted. With the energy regulator now investigating them for price fixing, the price-comparison crisis has reached new depths."
There could be further examination ahead. Mr Vicary-Smith warned: "I think we are going to see some investigation of the market by the Competition and Markets Authority."
Dan Howdle of the comparison site Cable.co.uk said: "The best way to decide who you can trust is check for regulatory oversight. We're Ofcom accredited for broadband, TV, fixed-line and SIM. Accreditation requires a lot of hard work to acquire and to maintain, which is a fundamental commitment to ethics above profit."
Comparison sites: The case for
Lee Griffin, chief innovation officer at Gocompare.com, commented: "Comparison sites have been a significant force for good and have collectively saved consumers billions of pounds on their household bills.
"As well as making it very easy to compare a broad range of financial products, they have encouraged consumers to take control of their finances, to question whether their loyalty to providers is being rewarded, and to switch to deals which offer better value for money.
"They have also enabled smaller providers to shake up the insurance, energy and banking markets by being able to compete on a level playing field – their products displayed side by side with much bigger brands.
"Before comparison sites, it would have been virtually impossible for the likes of Extra Energy or First Utility to compete on equal terms with British Gas and the other major energy companies, for example, but it's this increased competition which has helped to drive down household bills.
"Gocompare.com is a business but we only earn money when a customer saves money. We are committed to offering a fair and transparent service where a broad range of products from a broad range of providers are displayed according to their own merits."
Register for free to continue reading
Registration is a free and easy way to support our truly independent journalism
By registering, you will also enjoy limited access to Premium articles, exclusive newsletters, commenting, and virtual events with our leading journalists
Already have an account? sign in
Join our new commenting forum
Join thought-provoking conversations, follow other Independent readers and see their replies