Coronavirus: What if I need to move/switch/claim?
Financial life doesn't stop just because we're in lockdown so here's what you need to know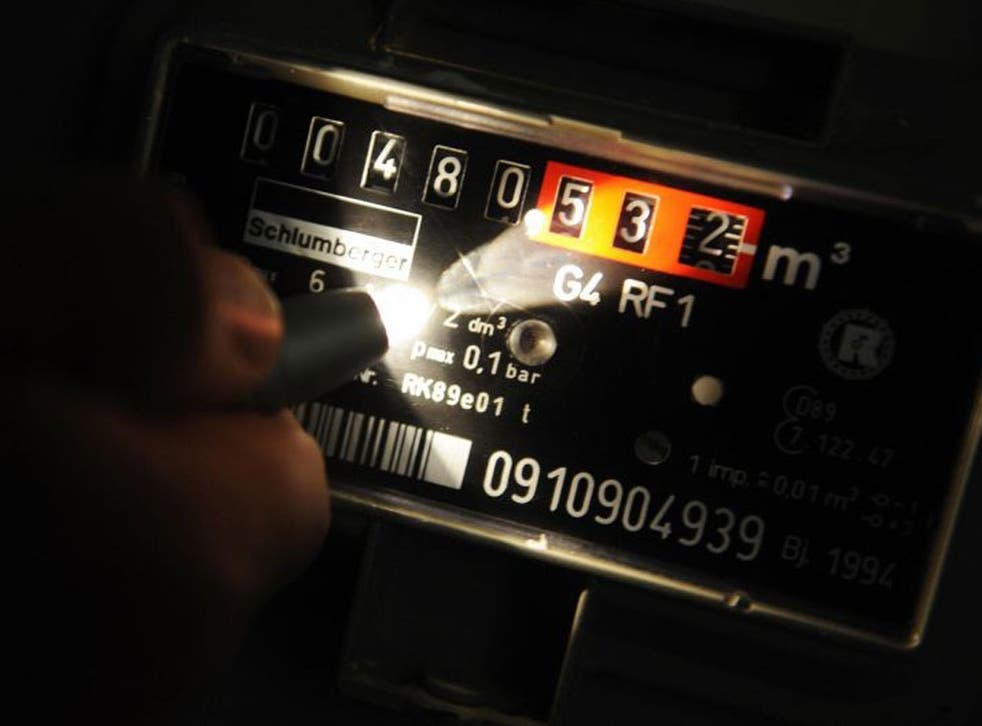 The weird thing about lockdown is that everything has stopped but there's also a lot still going on.
Many of us are waiting in our homes, furloughed or working as best we can. Those who still go out to work – in hospitals, retail, deliveries – may be working harder than ever but most of us just wait.
But what doesn't wait is our finances and consumer obligations. Contracts run out, cars need servicing, meters need reading.
So what happens to our routine personal finance and consumer jobs when everything is on lockdown? Here are some answers.
What if my tenancy runs out?
If you're a renter whose tenancy comes to an end during the lockdown then it probably feels like a very stressful time.
After all, you cannot exactly go flat-hunting given the current problems. The good news is that you do have extra protections in place if your landlord is genuinely trying to force you to leave just now.
The government's emergency coronavirus legislation included a three-month ban on for evictions in England and Wales. Scotland has put similar legislation in place.
Polly Neate, chief executive of the housing charity Shelter, says: "It is crucial that renters know that they are protected and that they can stay put. Even if they do receive an eviction notice they should not feel pressured to leave whilst this crisis is ongoing."
Of course, most landlords are reasonable people who won't want to make tenants homeless in a crisis or empty a flat they then struggle to fill. So make sure you discuss your options sooner rather than later.
What if I want to upgrade my broadband?
If you're suddenly working, gaming, streaming and socialising via your home internet connection then you're probably really feeling it if the speed isn't up to the task.
The good news is that most people can still switch to a provider of their choice and take advantage of faster speeds.
For most people, switching simply means accepting a delivery of a new router and plugging it in yourself, then you're done.
The only situations where you might have difficulties are where switching requires an engineer to call in at your home. If you are switching to or from Virgin Media or if you're in a new build and having the internet installed for the first time then you may face a delay.
Openreach has suspended all current visits so there could be delays of several months. In the meantime, you could look for a mobile broadband deal, which would not need an engineer to call.
But most people switching between one Openreach supplier and another will have no difficulty at all, so look online and find the best deal for your needs.
What if I need a new gas safety certificate?
Landlords have a legal duty not to evict their tenants until this is over but they also have a legal duty to keep those tenants safe.
That includes ensuring that annual gas safety inspections are carried out to ensure they are in safe condition. But many tenants won't want inspectors coming into their homes just now and many landlords may struggle to find people to do the inspections. So what then?
The Gas Safe Register, the official list of gas engineers, explains that these inspections are allowed to go ahead as long as guidance on social distancing is followed.
However, if tenants would rather not provide access, perhaps because they are shielding, or if it is not possible to find an engineer to attend then the website reassures landlords that it will normally be enough to show the attempt was made.
Obviously once the lockdown is resolved those safety checks will need to be carried out as soon as possible.
What if my MOT runs out?
If your MOT runs out just now then it may feel like a disaster if you still need to use your car to work or shop.
Many garages have simply closed, although some are still open. The government is aware of this issue, though, and has granted a six-month extension for all car MOTs that fall due during the lockdown. And that is six months from the day it's due, lasting for a year. So, if your MOT runs out between the end of March 2020 and the 29th March 2021, you get an extra six months' grace.
However, there are two big buts. If your MOT ran out before the lockdown began then you need to get it renewed if you want to drive your car just now.
And, you still have a duty to keep your car in a roadworthy condition so if it needs repairs to be safe then you'll need to use one of the open garages.
What if I am meant to pay instalments on my holiday?
Lots of people have paid deposits for their 2020 travel plans and are now being asked to pay the balance, even though it's fairly clear that a lot of that travel won't go ahead.
If the holidays have been formally cancelled then you can apply for a refund (although customers are reporting delays and difficulties trying to get those).
But if your break hasn't officially been cancelled then this is a really difficult situation, especially for people who could really use the money in their bank accounts just now.
Frustratingly, the answer is that you will need to make the decision yourself. If a payment is due and you don't make it then you are effectively cancelling your contract (unless specified otherwise in that contract).
That will make it hard, probably impossible, to get the money you have already paid back. If that is a small amount then maybe you'll decide it's not worth chasing.
If it's a larger sum then you may need to make the payment and be ready to ask for a refund or to reschedule your break when life is finally back to normal.
Some good news – if your holiday is cancelled and you are offered a Refund Credit Note then that will have the same ATOL or ABTA financial protection that your original holiday came with (assuming it did – check this!). So if the travel firm went under because of this crisis then your money would be safe.
If you pay with a credit card then you will also get additional protections and may be able to claim through your card provider if the travel didn't go ahead and you couldn't get a refund.
But, if your holiday is cancelled then legally you can demand a cash refund, you don't have to accept a voucher.
What if your meter needs reading?
Ofgem says that if energy firms need to monitor and respond to government advice on self-isolation and that it expects them to place the safety of customers as their central priority.
Suppliers are making alternative plans to deal with routine activities like reading energy meters. They may simply postpone the reading or if the meter is outside then they might be able to do it remotely.
Talk to your energy firm to make a plan.
What if you need to claim on home insurance?
It's to be hoped that most burglars are conscientiously self-isolating but that doesn't mean household insurance claims won't go ahead.
There will still be household accidents, leaks and, given many people have extra spare time, probably quite a few DIY disasters too.
Claims are still going ahead but if they need to visit then you will have to discuss the practicalities with the insurer. They may be able to accept photographic evidence, for example.
If you're self-isolating then you can explain this and the insurer will discuss ways to avoid a home visit.
By the way, If you are an office-based worker and need to work from home because of the virus then the Association of British Insurers has said your home insurance cover will not be affected.
You don't need to contact your insurer to update your documents or extend your cover, so don't worry.
Many insurers are being very flexible, so if you are worried about whether a change in your lifestyle because of the virus might invalidate your policy then contact them and ask.
Register for free to continue reading
Registration is a free and easy way to support our truly independent journalism
By registering, you will also enjoy limited access to Premium articles, exclusive newsletters, commenting, and virtual events with our leading journalists
Already have an account? sign in
Register for free to continue reading
Registration is a free and easy way to support our truly independent journalism
By registering, you will also enjoy limited access to Premium articles, exclusive newsletters, commenting, and virtual events with our leading journalists
Already have an account? sign in
Join our new commenting forum
Join thought-provoking conversations, follow other Independent readers and see their replies