Counting the cost of coronavirus
Travel disruption and self-isolation could wreck economic havoc – but who is footing the bill?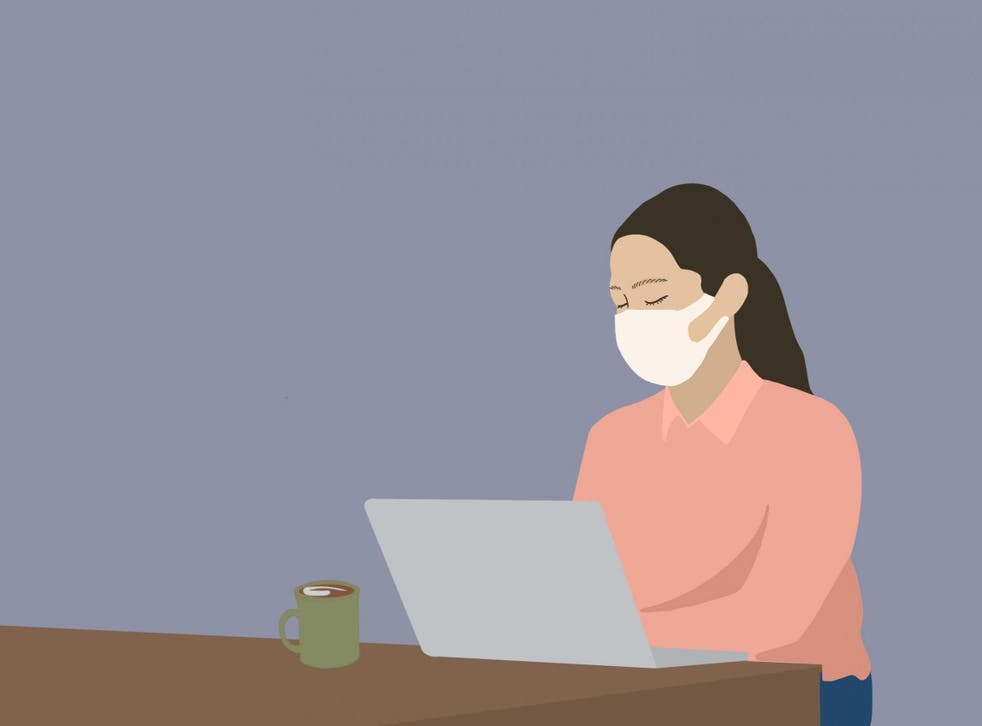 As cases of coronavirus rise, the financial impact is being felt around the globe. Stock markets have plunged with some of the biggest falls since the 2008 financial crisis and one of the biggest casualties of coronavirus could be the travel industry. Airlines are expected to lose over £23bn this year, according to the International Air Transport Association.
But the fallout is starting to impact on wider aspects of our personal finances, especially work and income.
So how safe is your holiday, salary, and other costs? And who foots the bill when the latest global health emergency comes knocking on a door near us?
Holiday bookings
The Foreign and Commonwealth Office has advised against all travel to the Chinese Hubei province and any "non essential" travel to the rest of mainland China, two cities in South Korea and eleven towns in northern Italy.
"If the FCO advises against all but "essential" travel to an area, this is when cancellation or travel disruption cover kicks in", says Su Crown from the Association of British Insurers.
In the first instance, "travellers should contact the company they booked with, so the airline, travel agent or holiday company can either rearrange their trip, or get a refund". Travel insurance will usually cover other "out of pocket" expenses including parts of your trip you've booked independently, say car hire or local tours.
Some airlines, like British Airways and easyJet are cancelling flights, simply due to lack of demand. If this is the case, usual rules regarding flight cancellation apply, which means you can claim a refund. In that case you may need to claim any extra costs associated with your trip, like hotel bookings, on your travel policy.
Stick to FCO advice
If you choose to travel against FCO advice, you can invalidate your travel insurance, which means it may not pay out if you later need medical assistance during your holiday.
Worried about travelling?
If you make the decision to cancel and your destination isn't on the FCO list of places to avoid, you won't get your money back.
"Travel insurance isn't designed to cover 'disinclination to travel', where the FCO advice hasn't advised against travel", says Crown. "However if you've got a pre-existing medical condition that you've declared, you may be covered."
In this case, contact your travel insurer to ask about making a claim, and be prepared to provide medical proof of your GP's concerns.
Claim for travel disruption
If you're unlucky enough to be stuck somewhere on lockdown like guests at the H10 Costa Adeje Palace hotel in Tenerife, you have several options when it comes to recovering additional costs.
If you booked with a tour operator, they should be expected to take care of you, however if you've booked direct, you may have to claim extra costs on your travel policy.
"Travel disruption" is the usual section to check. Some insurers, like Saga, cover this as standard, with limits of up to £1,000, whereas with Aviva, it's an optional "add on".
Contact your travel provider to check the rules and make sure you keep all your receipts.
Future holiday plans
The FCO advice relates to imminent travel, so if you've got a trip booked two months down the line, check the website for updates on a regular basis.
"Tour operators will decide on an ongoing basis how far in advance they'll begin offering alternative arrangements or refunds," says a spokesperson for the Travel Association ABTA, which represents UK travel agents and tour operators.
Will I get paid if I self-isolate?
Current government advice for anyone returning from areas with severe outbreaks of Coronavirus is to self-isolate for 14 days. This includes trips from the Chinese Hubei province, Iran and northern Italy.
However if you're not actually sick, you may not get paid. "During this time, there's no legal requirement for your employer to pay you," says Michael Legge, senior associate at JMW Solicitors. "But given the exceptional circumstances and government guidance, we recommend employers consider treating any period of self-isolation as sick leave."
Rubel Bashir, an employment solicitor with Slater and Gordon says it's good practice to follow for all involved, "otherwise an employee may decide to ignore medical advice and come into the work place causing additional risks for the employer".
Depending on your company policy, sick leave may mean full pay or statutory sick pay (SSP), which is worth up to £94.25 a week and kicks in once you're off work for four days.
Can I work from home?
Some companies including oil giant Chevron and Crossrail have already asked some employees to work from home. If you're asked to do this, you should get paid as normal.
Anyone self-isolating may be able to work from home, depending on their job. "But there's no legal requirement for businesses to sanction such an arrangement", warns Legge.
But if you can work from home and your boss agrees, you should be able to bank your usual salary.
Stuck abroad in quarantine or lockdown
If this happens, whether you're stuck in a hotel or on a cruise ship, it's not good news for your bank balance as, "your employer isn't legally obliged to pay you", says Legge.
"Anyone in this situation may find they're out of pocket unless they use their annual leave, and those without sufficient holiday allowance may be required to take unpaid leave."
Register for free to continue reading
Registration is a free and easy way to support our truly independent journalism
By registering, you will also enjoy limited access to Premium articles, exclusive newsletters, commenting, and virtual events with our leading journalists
Already have an account? sign in
Register for free to continue reading
Registration is a free and easy way to support our truly independent journalism
By registering, you will also enjoy limited access to Premium articles, exclusive newsletters, commenting, and virtual events with our leading journalists
Already have an account? sign in
Join our new commenting forum
Join thought-provoking conversations, follow other Independent readers and see their replies