Millions face financial 'cliff edge' when Covid-19 measures expire
Almost 11 million people will have missed at least one payment that leaves them vulnerable to 'severe consequences'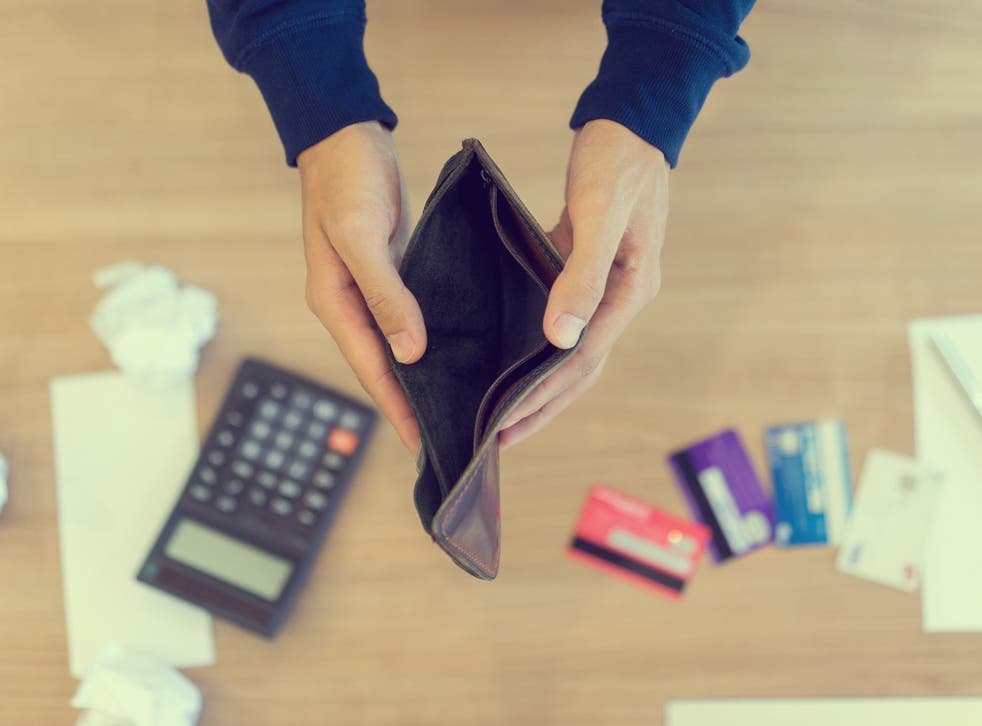 As expectations grow that the lockdown could soon begin to ease and with them the emergency measures propping up the household finances of millions, there are warnings that the personal financial crisis is only just beginning.
Citizens Advice this week revealed that more than 13 million people have already been unable to pay, or expect to be unable to pay, at least one bill because of the coronavirus outbreak. Of these, almost 11 million have missed or expect to miss a bill that would leave them vulnerable to severe consequences – including eviction, bailiff enforcement or disconnection – when Covid-19 financial protections end.
That includes 2.6 million private renters who have missed a rent payment already or expect to do so owing to the coronavirus. This leaves them at risk of eviction – and possible homelessness – once the government's pause on possession action ends in just eight weeks, on 25 June.
More than 7 million people have missed a council tax payment already or expect to do so owing to the coronavirus. While face-to-face bailiff recovery is currently suspended during lockdown, a build-up of arrears could lead to heavy-handed enforcement from cash-strapped councils once lockdown ends.
Meanwhile, 7.4 million people are behind or are about to go into arrears on their mobile phone or broadband payment. While telecoms companies have put in place measures to support customers with missed bills, being in arrears after lockdown could lead to disconnection. This is at a time when people are relying on their phones and internet to work, learn and stay in touch with loved ones.
Some sectors, including energy, water and mortgages, have established frameworks for helping people get out of debt for the long term. But others, including the private rented sector and local authorities, don't.
Gillian Guy, chief executive of Citizens Advice, said: "The government's comprehensive measures have, for now, eased the financial burden for lots of households across the country. But millions still have reason to fear the looming financial cliff edge when these protections end.
"No one should lose their home, or have bailiffs chasing council tax payments, because of debts built up during the pandemic. Just as the lockdown restrictions will need to be eased gradually to prevent a second wave of the virus, we also need a transition out of the financial protections to avoid a new wave of hardship.
"The government must take strong action to prevent millions going over the financial cliff edge, ensure people are helped out of debt and so support the economic recovery."
Worst hit are those with dependent children at home, warns comparethemarket.com, where a third of households say they don't think they will be able to meet upcoming bills – often because their employment status has deteriorated. Others say the government's financial support to help households through the pandemic don't apply to them.
The price comparison site's data confirmed that fears are growing among households that they won't be able to pay their bills in the future – even in the coming week compared with last week. A fifth of UK households say they found it difficult to cover their bills last week despite the emergency measures.
Anna McEntee, product director at comparethemarket.com, said: "The situation could get worse before it gets better, in particular for those who have seen their ability to work change for the worse. There is even greater financial pressure on those households with children at home, as there are more mouths to feed and more people to take care of."
This week the Office for National Statistics warned of soaring national anxiety levels in their latest study on personal and economic wellbeing. But experience differs dramatically by age group.
With retirees receiving a 3.9 per cent pay rise last month due to the controversial triple lock on state pensions, and retirement income often guaranteed for life, the vast majority of over-65s are confident they will be able to meet the demands of their household bills over the coming weeks. Only 15 per cent have felt it necessary to cut down on their spending.
But comparethemarket.com found the story is similar for the under-24s, with more than 80 per cent confident they can continue meet their financial obligations in the coming weeks.
For those caught in what was already a stretched middle before the crisis hit, Citizens Advice is calling for urgent government action to extend the protections for those most likely to suffer punitive enforcement.
They include fast-tracking the abolition of section "no fault" evictions, temporarily making the mandatory rent arrears grounds for eviction discretionary, and taking measures to ensure private renters are given the opportunity to make up any payments they miss as a result of the coronavirus.
The charity is also lobbying government to provide local councils with financial support to offer payment holidays for people struggling to pay their council tax bills. Watch this space.
Register for free to continue reading
Registration is a free and easy way to support our truly independent journalism
By registering, you will also enjoy limited access to Premium articles, exclusive newsletters, commenting, and virtual events with our leading journalists
Already have an account? sign in
Register for free to continue reading
Registration is a free and easy way to support our truly independent journalism
By registering, you will also enjoy limited access to Premium articles, exclusive newsletters, commenting, and virtual events with our leading journalists
Already have an account? sign in
Join our new commenting forum
Join thought-provoking conversations, follow other Independent readers and see their replies