Currency exchange for your summer holiday: should you do it before or after the EU referendum?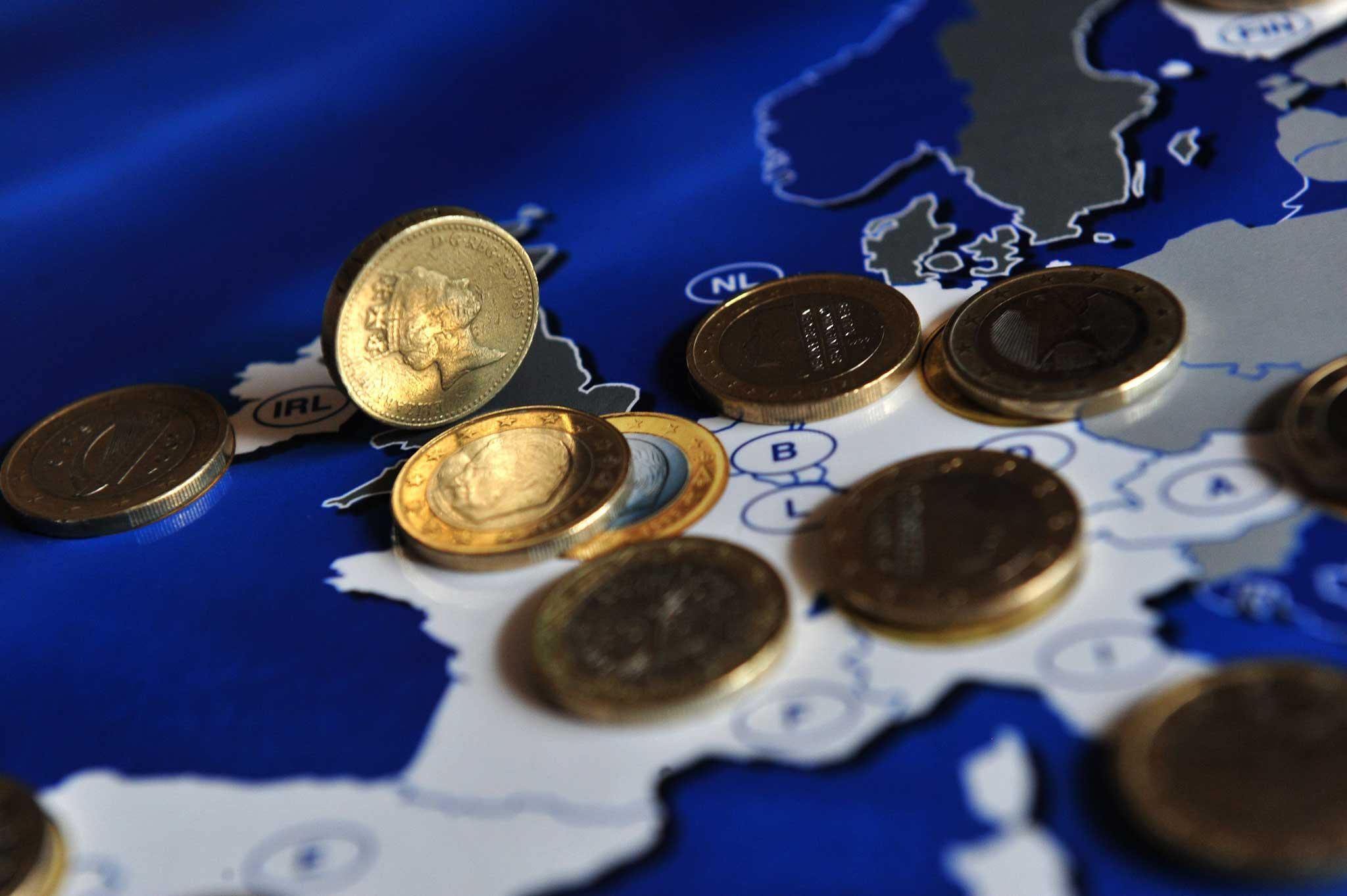 With six weeks to go until the UK's referendum on our continued membership of the European Union, it's clear that the campaign remains delicately balanced. But whether you've decided yet to vote Leave or Remain, if you're holidaying abroad this summer, you might want to consider buying your foreign currency now.
The Brexit debate has already played a significant role in undermining the value of the pound. As recently as the end of the year, £1 was worth as much as €1.42 – today it buys only €1.26. Similarly, while £1 was worth $1.56 last September, it has since fallen to $1.44. In February, on the day Boris Johnson came out for the Brexit campaign, the pound fell to its lowest level against the dollar since 2009.
These lower exchange rates mean your money will have less purchasing power during those all-important two weeks off. If you'd changed £500 into euros at the end of last year, you'd have received €710 – today you'll get only €630 to spend on holiday; similarly, your £500 used to buy $780, but now it gets you just $720.
Moreover, in the event that voters opt for Brexit, there may be further declines. The investment bank Goldman Sachs has warned that a Leave vote would be likely to trigger an almost immediate 15 to 20 per cent fall in the value of sterling.
"A vote for the UK to exit from the EU is an event that would increase uncertainty, weigh on the UK outlook and raise concerns of foreign investors – potentially interrupting the flow of capital to the UK, sending the pound much lower," the bank argues.
In which case, should you buy your holiday currency straight away? Well, there is a powerful argument for doing so: in the event that you leave your currency purchases until after the referendum, you may have to spend 15 to 20 per cent more to get the amount of holiday cash you want.
The counter-argument is that if the UK votes to stay in the EU on 23 June, the pound may recover some or all of the losses it has made in recent months. Brexit aside, the outlook for sterling is relatively strong, particularly against the euro. The Bank of England is almost universally expected to raise interest rates in the UK before the European Central Bank does so in the single currency zone – all other things being equal, that's an incentive for currency market investors to buy pounds.
In other words, there's a risk to buying in advance of the referendum. Within days of a Remain vote, you could be regretting having missed out on the rising value of the pound.
Still, it has to be said that the potential downside of not buying ahead of the referendum is likely to be greater than the risk of doing so – at least on the Goldman Sachs forecasts. A vote to Remain would be unlikely to trigger a rise in the pound as large as 15 to 20 per cent. In that context, it makes more sense to act now – unless you're especially confident that the referendum result won't be Brexit.
Whenever you buy your currency, however, make sure you get the best value you can whatever the prevailing exchange rate – that means getting a good deal on the transaction. That will require some shopping around between currency exchange services, but there are some general guidelines that it makes sense to follow.
First, avoid buying last minute at the currency exchange booths in the airport – these are routinely 10 per cent more expensive than elsewhere. Similarly, it often makes sense to steer clear of the high street banks, which rarely offer as good a deal as currency market specialists, or even dealers such as the Post Office or Thomas Cook.
If you're planning on simply withdrawing cash from ATMs once you're overseas, check what you'll be charged for doing so. In addition to potentially uncompetitive exchange rates, there may be expensive transaction fees to pay on withdrawals.
One option that appeals to an increasing number of holidaymakers – and might be a good idea for those wanting to lock in to today's exchange rates – is a prepaid currency card loaded with foreign cash ahead of the big trip that you can then spend to your heart's delight much like a conventional debit card.
Join our commenting forum
Join thought-provoking conversations, follow other Independent readers and see their replies