The Independent's journalism is supported by our readers. When you purchase through links on our site, we may earn commission.
Deadline looms for ISA allowances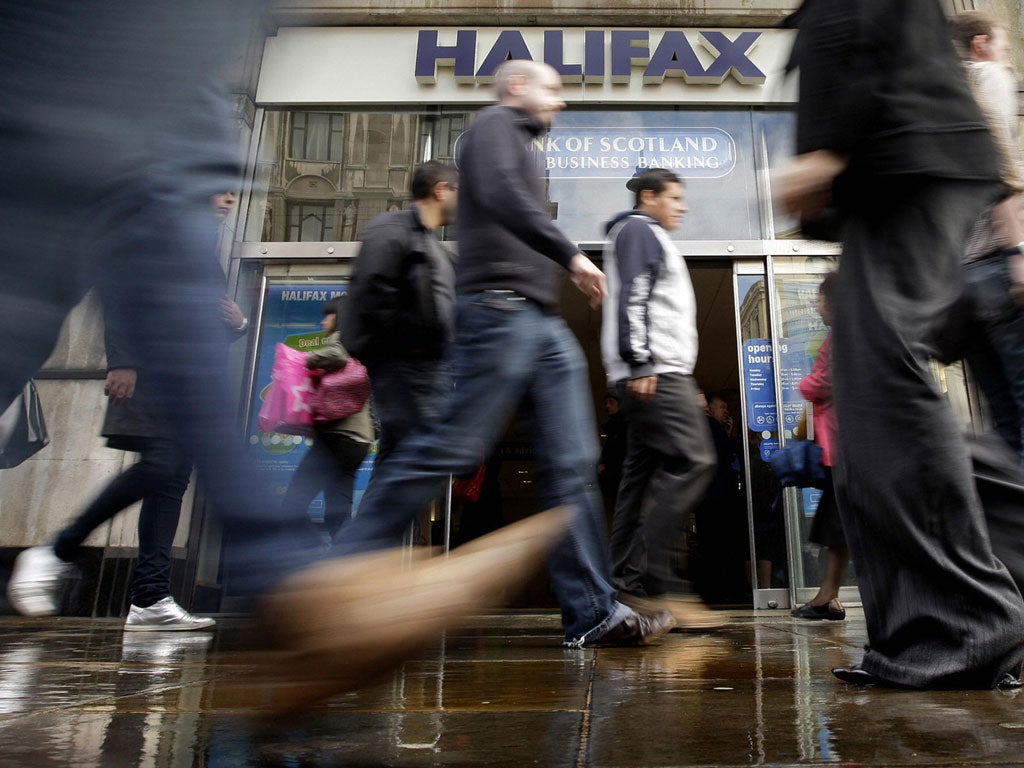 Savers are now on the home stretch with the 5 April end of tax year deadline less than a fortnight away. After that date this year's tax-free individual savings account (ISA) allowance is lost for good.
Cash ISAs are big business for banks and building societies, and the past few weeks have seen a full-blown ISA rate war break out as providers jostle for position at the top of the best-buy tables.
At the last count by data analyst Defaqto there were 377 cash ISAs available from 95 different providers. Some table-topping accounts held the No 1 spot for just a matter of days before being kicked into second place by another new launch.
Rules and limits
Experts are always keen to push the virtues of ISAs and their tax-free status, unlike normal savings accounts where tax is payable on interest.
All adults over the age of 16 can save a total of £5,340 in a cash ISA for the year 2011-12. The allowances go up for next year's ISA allowance; from 6 April you'll be able to save £5,640 a year in a cash ISA.
But despite the tax benefits, research repeatedly shows that savers aren't making the most of ISAs. Comparison site uSwitch.com has found that only half of Brits intend to save into a cash ISA before the end of the tax year with only a quarter of savers making full use of their ISA allowance.
Michael Ossei, personal finance expert at uSwitch.com, says: "If savers don't know the ABC of investing in an ISA they could be missing out on maximising the tax efficiency and maximising the return on their money. This means they will be losing out."
The rules state that you can only contribute to one cash ISA per tax year, so it's important to pick carefully. Savers have a plethora of products to choose from; easy-access accounts with introductory bonuses, variable rates, and short and long-term fixed rates. Some accounts also allow you to transfer money held in an existing ISA for better returns.
Easy-access accounts
Easy or instant-access cash ISAs do exactly as the name suggests and give you easy, penalty-free access to your money.
The best account this year is the AA's Internet Access ISA (issue 3) which pays 3.5 per cent. But watch out for the small print: transfers from previous years' ISAs are not allowed, and the eye-catching rate includes an introductory bonus of 3 per cent for a year, meaning that in April 2013 it will fall to just 0.5 per cent annual equivalent rate (AER).
Most of the best easy-access accounts this year include an introductory bonus for just 12 months. For example, the rate on Santander's Direct ISA Issue 9 drops from 3.3 per cent to 0.5 per cent in a year's time.
Cheshire building society is offering a rate of 3.35 per cent for longer – 18 months – with instant access, but after that the rate falls to 1 per cent.
Minimum deposits
Another small print clause to look out for when choosing an ISA is the minimum opening deposit. The AA's Internet Access ISA requires you pay in at least £2,500 to get started, as does Santander's Direct ISA.
If you're just starting to save and don't have a lump sum, Halifax's ISA Saver Online pays 3 per cent (including a 12-month bonus of 2.75 per cent) and has a minimum £1 deposit, as does ING Direct's Cash ISA which pays 3 per cent guaranteed for a year.
Transfers
Whether an account allows transfers in from previous years' cash ISAs is a big issue. Someone who's saved the maximum in a cash ISA each year since the accounts were launched in 1999 would have a pot of £39,300 plus interest of up to about £16,000. Yet some older ISA products pay as little as 0.1 per cent AER.
MoneySupermarket's Kevin Mountford suggests those with older ISA funds check their current rate and switch to a better deal if necessary.
"It is now very easy to transfer an ISA with many providers paying interest immediately, even before the funds have arrived in the account. However, make sure you follow the ISA switching rules otherwise your savings could lose their tax-free status," he says.
Yet many new ISAs – such as the AA's best-buy easy-access account – only allow the current year's allowance to be saved.
The best easy-access ISAs allowing transfers in are Santander at 3.3 per cent, Aldermore's 60-day notice account at 3.15 per cent and Nationwide at 3.1 per cent, although you'll need a Nationwide card-based account to be eligible for the latter.
Fixed rates
Fixed-rate ISAs mean tying up your money for a certain period of time. Rates are generally better on fixed rates than easy-access accounts.
Although fixed-rate ISAs give savers certainty, a potential downside is that they won't be able to access their money penalty-free and could miss out on higher rates which later become available.
This year Halifax is leading the way with fixed ISA rates. Its five-year fix pays 4.5 per cent, four years 4.35 per cent, and three years 4.25 per cent. All the accounts allow transfers in from previous years.
If you want to commit for less time, Santander has a two-year fixed ISA at 4 per cent with a bonus 0.1 per cent paid at maturity if Rory McIlroy wins an eligible golf major.
Fixed vs variable rates
Fixed rates have paid higher interest than variable-rate ISAs over the past few years.
Whether they will continue to be a better option largely depends on what interest rates do in the next few years. If the base rate stays at 0.5 per cent until 2014 as widely predicted, we'll be unlikely to see any eye-catching, instant-access rates before then so a fix could be a good plan.
Join our commenting forum
Join thought-provoking conversations, follow other Independent readers and see their replies