Is the savings account dead?
With woefully-low interest rates, savings accounts seem to be becoming more pointless by the day, but with some crafty management, they can still bring decent returns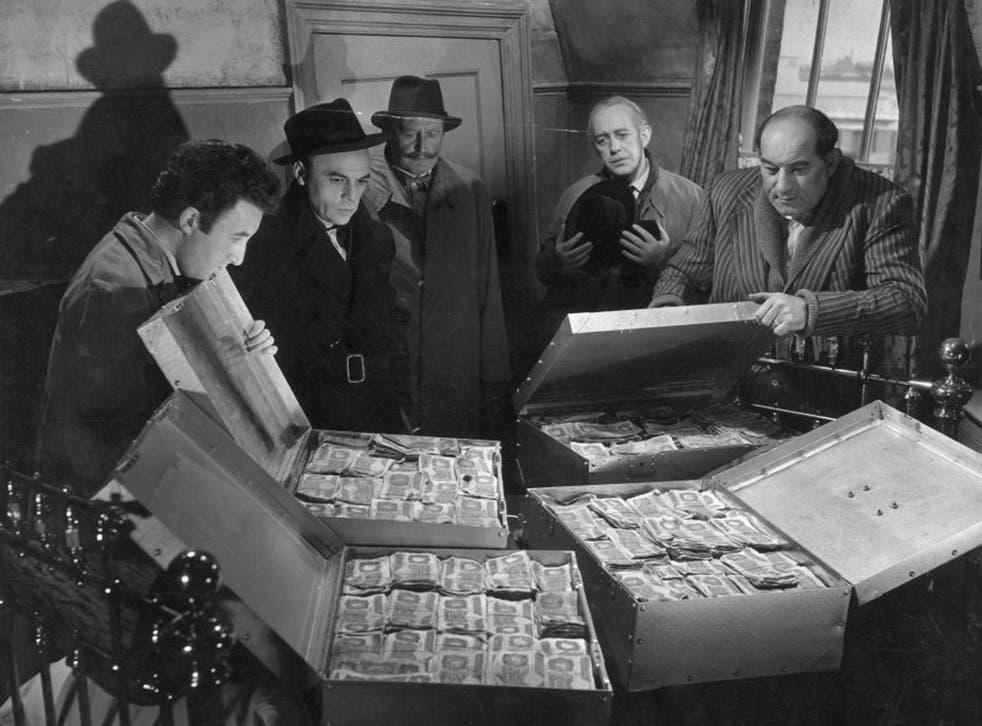 If the banking industry were personified, we know precisely what he (and it would be a he) would look like – the father from Mary Poppins, pre-nanny.
For all its whizzy banking apps, this is still an industry that largely alters its proposition at the speed a super-tanker changes course. Imperceptibly slowly. Despite what the challenger kids on the block might argue.
So in today's climate of ultra-low interest rates when your average savings account seems to become more pointless by the day (almost one in ten variable rate accounts offer "returns" of 0.1 per cent or less) it should come as little surprise that run-of-the-mill accounts are still being flogged to a public that buys into the original remit – that this is where you put aside your money for a rainy day, tax-wrapper or no.
The truth, as we all vaguely suspected, is that a current account could be a far better place to store your hard-earned cash. Indeed some are worth dizzying rates of interest that exceed double digits – as long as you take the freebies and rewards into account.
Data from Moneyfacts, a price comparison website, this week calculates that the M&S Bank current account, with its £100 giftcard for opening an account and £10 card a month after that – worth £220 in the first year – is worth the equivalent of 11 per cent interest for a £2,000 savings pot. Or if you prefer cold hard cash to spend anywhere, the Co-operative Bank current account, with its £150 up-front incentive, £4 a month thereafter and £1.50 a month on debit card spend cashback isn't far away at the equivalent of 10.80 per cent.
Even if the drip-fed style of monthly rewards are too little to jump through the account criteria hoops for, there's always firstdirect.com's 1st Account offering a straight £100 switching fee, worth 5 per cent on a £2,000 balance.
Rachel Springall, finance expert at Moneyfacts, said: "Savers and spenders should definitely consider using a current account as a way of getting something a little extra, particularly with savings rates plummeting to record lows. Low interest rates encourage spending, but consumers could still take advantage of cash rewards if their savings aren't going very far.
"The most important rule in using current accounts to earn cash is to meet eligibility criteria, which could be minimum funding requirements, or the need to bank online or set up direct debits, so it's important to be aware of these before switching. It's however not advised to move to an account just for its perks; it must be a cost-effective choice and suit most needs.
"A decent current account can give customers so much more than just free cash; with high interest rates on offer, exclusive products and even rewards on spending, there is an abundance of great incentives available. Borrowers can save cash too, with some accounts offering cost-effective overdrafts that could save frequent users hundreds of pounds," she adds.
But others argue that though there is space for high paying current account savings in savers' repertoire, the death of the savings account has been grossly exaggerated.
"There is certainly a new opportunity offered by high interest current accounts," agrees Anna Bowes, co-founder of savingschampion.co.uk. "But what about those who have saved their whole lives into a specific savings account and want to keep it in low risk cash without blurring the lines or everyday spending money and savings?
"This shouldn't become an excuse for the Bank of England to simply abandon savers, not least because some people have enough trouble opening a savings account in the first place without having to navigate the challenges of complex terms and conditions, direct debit obligations and paying in minimum amounts. And what about the growing fee-paying environment? Once the providers have a decent market share, will more of them start introducing fees for these high-reward accounts?"
Current accounts are also more likely to only reward balances up to, say, £2,000. For those with larger savings pots keen to remain in a low risk environment, savingschampion.co.uk suggests it is possible to secure a 3.8 per cent return on up to £35,000 – worth £1,330 in annual interest – by splitting the cash across a range of current and savings accounts.
Source: savingschampion.co.uk (20.09.2016)
Join our new commenting forum
Join thought-provoking conversations, follow other Independent readers and see their replies