Debt still cripples victims a year after financial abuse agreement
It has been a year since banks and building societies committed to treating victims of financial abuse better. But has anything changed?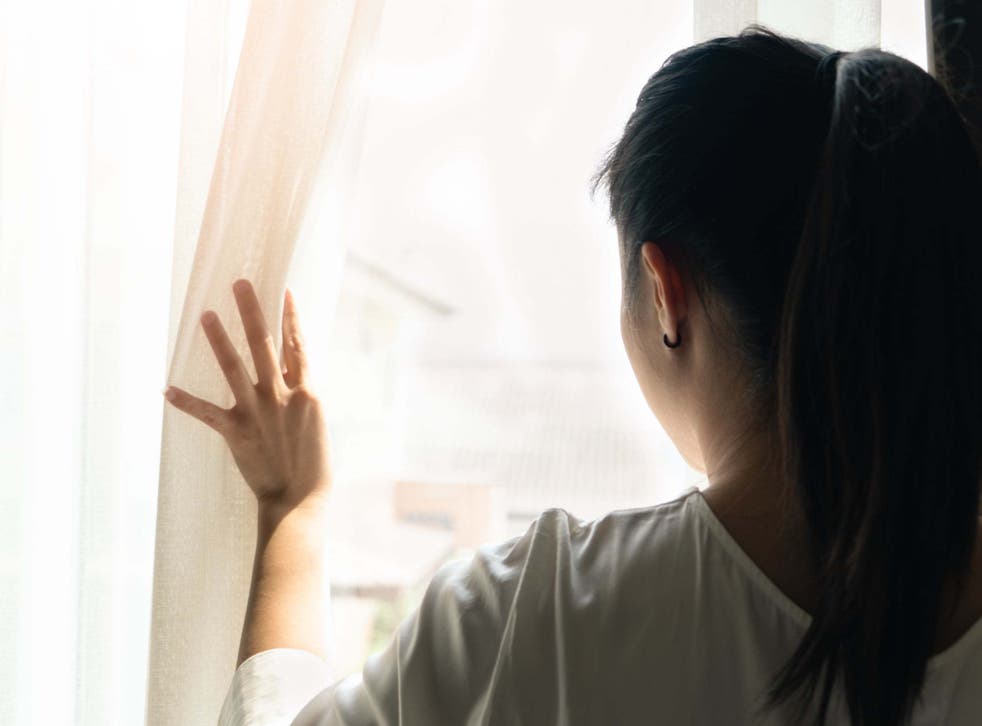 An important new code of conduct was agreed with members of the UK Finance and the Building Societies Association a year ago this week. It was a code of practice to support victims of financial abuse.
Victims like Jane (not her real name). She's 37 and met her abuser when she was still only a teenager.
"I met him online when I was in my late teens," she explains. "He was a friend of a real-life friend and we chatted a lot. I liked him, he liked me, he'd not had a girlfriend before, but I thought he treated me really well. We ended up together for years, bought a flat together and even got married."
It was a painful and controlling relationship and she experienced extensive emotional abuse over the years.
The mental scars from that remain but so too do the effects of the financial abuse. "Since I earned more than him, if any unexpected bills came up he expected me to cover it, while he spent his spare money on cigarettes and computer games," she says.
Their financial security plummeted and, like many perpetrators of financial abuse, his control and damage lasted long after their relationship collapsed.
She left the relationship after he used keylogging software to spy on her computer activity and accused her of cheating before threatening to end his life. The police were called.
After that, Jane was left with nothing but debts. She estimates it has cost her £18,000 to clear the debts he ran up.
"I had no money as I had left my job and moved to a minimum wage internship as I was moving careers," she says. "I was lucky to have somewhere to stay pretty much rent-free, but I still struggled.
"I couldn't pay bills or the mortgage while on the minimum wage, so I [paid] my half of the mortgage to the bank. He paid nothing but refused to sell the property. We ended up having the flat repossessed and I was left thousands out of pocket. I still have the debts."
Changing times
The banks and building societies that signed up to the new code agreed to raise awareness of the issue, to train their staff to recognise it and respond appropriately and to provide safe ways to disclose abuse and appropriate responses.
Under the new code, victims would not need to endlessly repeat their story to different people within the same organisation and would receive support in regaining control of their finances from the abuser.
A lot of work was needed to prevent victims from being further damaged and distressed as they attempted to escape economic abuse. But many banks and building societies have made changes and are keen to highlight that their customers have much greater protection now.
One example is HSBC, which has put in place a dedicated procedure for customers who reveal they are experiencing or escaping from economic abuse.
A spokesperson said: "In the last year we have trained staff on how to spot the signs of financial abuse and introduced measures to help customers manage and regain control of their finances.
"From opening a separate account with a national sort code to help conceal their location, to appointing a representative from a refuge to deal with their finances on their behalf, our financial abuse procedure continues to ensure that whenever a customer walks into a branch or calls us, they will receive the specialist care they need."
Getting there
The charity Surviving Economic Abuse says that important work has been carried out in the last year and that this could mean better support gradually becomes available.
Nicola Sharp-Jeffs, the founder of the charity, says: "Evidence to date suggests that banks and building societies have been undertaking the preparatory work required to be able to better support victims.
"We anticipate seeing real differences for victims in terms of better outcomes in the next 12 months."
Later this month Surviving Economic Abuse will be hosting representatives of banks and building societies to share best practice around supporting customers, to ensure that no one has a worse outcome simply because of where they bank.
But, while Dr Sharp-Jeffs may be pleased with the work that has been done in the last 12 months, she remains firm that more must be done. Her organisation has called on the new domestic abuse commissioner to carry out a national inquiry into economic abuse to explore what banks and other businesses could do.
And there is one key area where she feels that people escaping economic abuse need more support.
"We are still keen that banks address the issue of coerced debt and write off debts incurred in this way," she says. "We are also calling for a statutory duty of care on banks to respond to vulnerable customers."
Jane says that greater levels of support and advice, when she was at her most vulnerable, would have made a real difference to her situation. "More help and support would be amazing," she says. "I'd paid thousands towards the mortgage that went nowhere. I ended up getting a black mark against my name even though I paid my share, yet he got away with not spending a penny.
"I don't know if I will ever be able to get a mortgage now."
What is economic or financial abuse?
This kind of abuse can be hard for victims and loved ones to identify. It can happen in isolation but it is also often part of a wider abusive situation, including physical and emotional abuse. Surviving Economic Abuse says that it can be hard to identify as it usually develops gradually.
It says that one in five UK adults has experienced economic abuse at the hands of a current or former partner.
Sandra Horley, chief executive of national domestic violence charity Refuge, says: "Refuge supports 6,500 survivors of domestic abuse on any given day and around a third of them have experienced financial abuse; the consequences of which can be both devastating and long-lasting."
Economic abuse can take many different forms but it is ultimately about limiting a partner's choices and controlling their behaviours.
An abuser might control how their partner acquires money, such as preventing them from working or limiting their hours.
Or they might control how their victim spends money, such as limiting how much they have, making them ask for it, demanding receipts or keeping financial information secret from them.
They may sabotage their victim's finances by stealing their money, putting bills and debts in their name or refusing to contribute to household costs.
If you are experiencing financial abuse then contact the National Domestic Violence Helpline, run by Refuge, on 0808 2000 247. There's also the Men's Advice Line on 0808 801 0327. If you are in immediate danger, call the police on 999.
If you think you or a loved one is experiencing abuse, visit the Surviving Economic Abuse website. It has resources that can support you to survive and thrive.
Join our new commenting forum
Join thought-provoking conversations, follow other Independent readers and see their replies