Derek Pain: Drinks were in the doldrums but Marston's thrived at Christmas
Marston's chief executive reported that festive trading had hit new records for the fourth successive year
Derek Pain
Friday 05 February 2016 22:35 Comments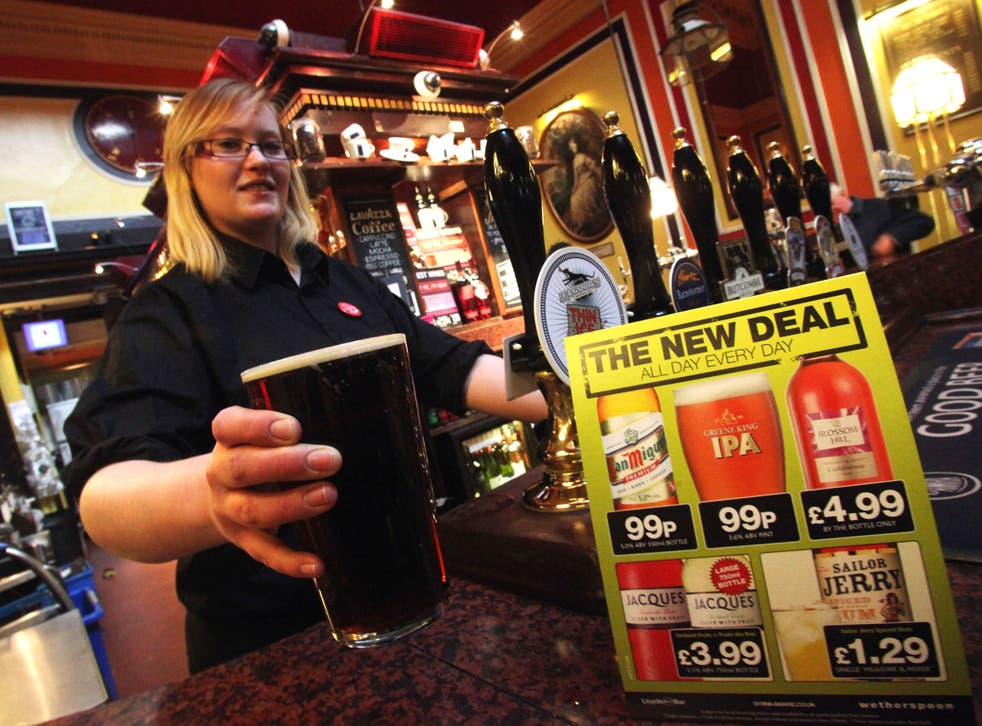 Another constituent of the No Pain, No Gain portfolio is celebrating strong trading over the festive period. Like little Distil, the many times larger Marston's, a brewer and pub owner, had a buoyant Christmas and New Year.
In an update covering the 16 weeks to a fortnight ago, Ralph Findlay, Marston's chief executive, reported that for the fourth successive year festive trading, particularly on Christmas Day, had hit new records.
As drinks group Distil, my most recent addition, and Marston's, a long-time member, enjoyed seasonal cheer, it should follow that the drinks industry as a whole had a merry old time, with pubs and restaurants booming. But no. Some groups, such as JD Wetherspoon and Mitchells & Butlers, reported rather flat trading. I have thought about enlisting the two pub chains into the portfolio on several occasions, but settled for Whitbread and, of course, Distil and Marston's.
Once Mr Findlay had enlightened investors, shares in Marston's jumped. They had, amid the gloom that has depressed the stock market for much of this year, been unusually weak, no doubt affected by the Wetherspoon experience.
The company has been reshaped under Mr Findlay's guidance. Until a few years ago, it was a traditional brewer with an expanding chain of 2,200 pubs. But then it abandoned many of these outlets, particularly bottom-of-the-barrel pubs relying mostly on drink sales. It now has around 1,600 sites split into pub/ restaurants as well as franchised and leased properties that often have significant food sides. The group is also busy expanding its accommodation facilities.
Marston's has extended its brewing side with the takeover last year of the beer division of Daniel Thwaites, bringing in brands such as Lancaster Bomber and Wainwright to sit alongside such well-known beers as Pedigree and Brakspear.
According to the trading statement, the company's five breweries increased sales by 21 per cent, helped by the Thwaites acquisition.
Marston's intends to spend £65m a year creating new pub/restaurants. It has created more than 130 such outlets, with target sales of £25,000 a week, and intends to add 20 this year. It also plans another five accommodation lodges, adding to the three built last year.
The shares were recruited at 95p; as I write, they are priced at around 160p.
I was not surprised when the Government announced the postponement of the £2bn Lloyds Banking Group share sale aimed at small investors. Even in these turbulent times on the markets, there is no need to suffer a permanent loss. Investors – both big and small – should bide their time unless circumstances dictate otherwise.
The Government paid 74p a share when it rescued the bank in 2008 during the global financial crisis. With the shares now around 10p below the bailout level, it could face an uncomfortable loss if it proceeded with the offer, originally due in the summer.
Many commentators think the sale could be put back to later this year. However, it all depends on the stock market's performance. There is a widespread belief that shares are set for a difficult time, with so many profit warnings surfacing and the likelihood of acute dividend restraint. In addition, the problems that have created the share slide since last year's peak have not gone away and continue to haunt investors.
If the Government insists on achieving a profit on Lloyds with a discounted offer – and we taxpayers deserve such an outcome – it could face a much longer wait.
Register for free to continue reading
Registration is a free and easy way to support our truly independent journalism
By registering, you will also enjoy limited access to Premium articles, exclusive newsletters, commenting, and virtual events with our leading journalists
Already have an account? sign in
Join our new commenting forum
Join thought-provoking conversations, follow other Independent readers and see their replies