Dividends add to eastern promise of Asian companies
Asian companies are starting to pay an income to their shareholders. Emma Dunkley and Julian Knight report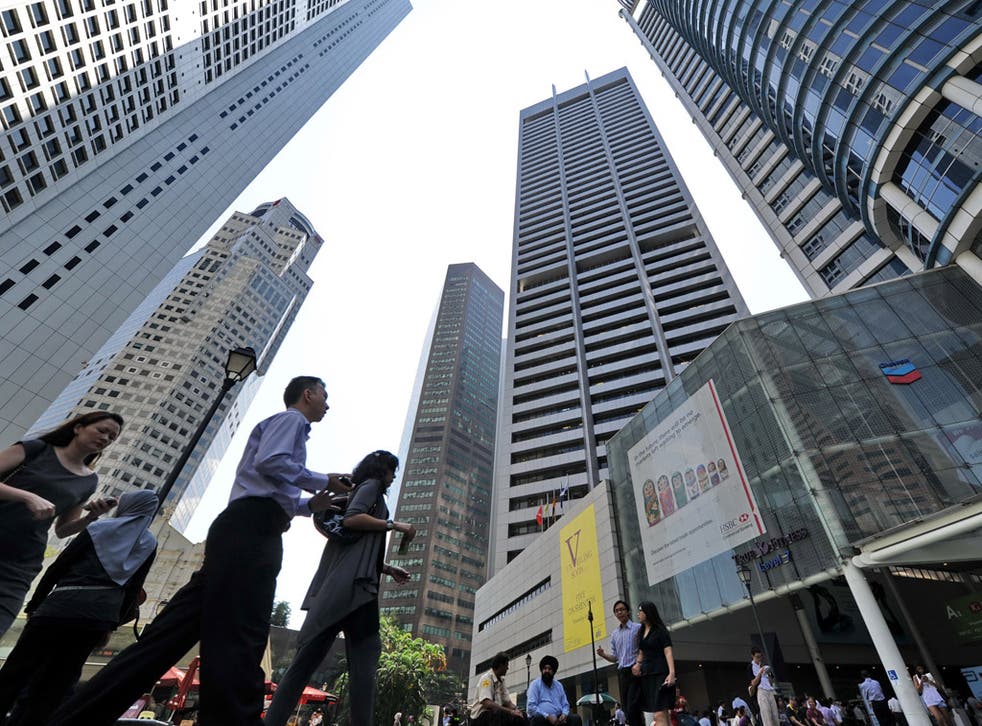 Investors are used to the idea that if they want returns, they should look east to the new powerhouse economies of Asia. Young populations, a burgeoning middle class, huge infrastructure projects, money seemingly to burn – everything seems to be flowing east.
And if that wasn't enough to whet the appetite of UK investors, there is a new phenomenon rising from the east: companies actually looking to pay an income to shareholders.
"The average dividend paid by firms in our Asian fund is 3 per cent, which compares well with dev- eloped economies," says Mark Mobius, right, the founder of Franklin Templeton Investments and a veteran of emerging markets since 1997.
"And remember, 3 per cent is just the average. There are some companies paying much more. In some cases, up to 25 per cent of earnings are going in dividends. Paying a regular dividend shows excellent cashflow and good corporate governance," Dr Mobius added.
Brian Dennehy at FundExpert.co.uk said companies in Asia are actually better-placed than UK firms to grow dividends and give you more of an income boost because they have less debt and are reaping cash faster than they are paying out dividends.
And at a time when economic growth in the UK is stalling, Asian companies are still growing profits and driving dividend growth.
"Many investors are comfortable with the idea of using equity for income as well as capital growth in the UK," said Ben Seager-Scott at Bestinvest. "However, one problem with the UK market is that income is fairly concentrated in a few names, meaning investors can get caught out by events such as the BP oil spill a couple of years ago."
Aside from Japan, looking to Asia for income can reward with a rich universe of stocks offering attractive yields, some paying 8 per cent a year. "And it should also be remembered that as well as the emerging economies such as China and Indonesia, there are also developed economies including Australia and Singapore, making it not a purely emerging market play, as some people perceive," said Mr Seager-Scott.
Despite the obvious attraction of giving more attention to the east and away from the home market, there is still a lack of demand for Asia income funds in the UK.
Mr Dennehy said investors are seemingly avoiding Asia because of the perceived risk.
"However ignoring Asian income could have a huge impact on a UK investor's prospective income," he said.
Take a UK equity income fund that will increase payouts by 5 per cent a year, for example, and an Asian equity income fund that will increase by 10 per cent.
A 60-year-old in the UK fund would see a £1,000 payout increase to almost £2,080 by age 75, whereas if it had grown at 10 per cent a year, the investor would receive £4,180, said Mr Dennehy.
However, remember that there are still risks involved and it is not just a case of generating a glittering income.
"While it is true that there are more opportunities available in Asia now than in years past, that does not in itself signify that the potential is greater," said Philippa Gee, of Philippa Gee Wealth Management.
Although there are more opportunities in Asia, Ms Gee said she would be cynical of the view that dividends are better-placed to grow, as the region is more volatile than the UK.
"People are scared of investing full stop, and what you don't want is for them to cash in UK holdings at such a low point and then invest them in a region that is more in demand – this is a way to guarantee loss of capital overall," she said.
"Some of the global income funds could be an interesting route instead, to provide an element of greater balance and using a fund manager to spot the opportunities in different regions rather than focusing on one area."
If you are looking to pursue the Asian income route, an established fund manager is almost essential to pick the most robust, dividend-paying stocks. The region is diverse, though, and Asia is a collection of both developed markets and some countries in the early emerging stages.
"The difference with the emerging markets is a lot of UK companies commit to a level of dividend payout," said Julian Thompson at Axa Investment Managers. "Most emerging-market companies are reluctant to commit to an annual dividend at a certain level."
While on the one hand there are companies in Thailand yielding 3.5 per cent a year, on the other, there are some in Korea yielding 1 per cent, because there is no tradition in that country of paying out dividends, said Mr Thompson.
"One of the main risks for less-mature markets is that companies with ambitious growth plans can make acquisitions through debt, so no longer pay a dividend."
This aside, though, he added: "The dividend yield you're getting on equity is far higher than putting cash in the bank. It's a yield that is also higher than inflation in this country."
Patrick Connolly at AWD Chase de Vere recommends Newton's Asian Income fund. He said it has a strong focus on paying a competitive income and manages risk tightly.
Similarly, Mr Seager-Scott tips this fund as it has a sizeable chunk invested in Australia.
"It also targets a high level of income, which it aims to achieve by investing in companies with stable and visible cashflows," he added.
Emma Dunkley is a reporter at citywire.co.uk
Register for free to continue reading
Registration is a free and easy way to support our truly independent journalism
By registering, you will also enjoy limited access to Premium articles, exclusive newsletters, commenting, and virtual events with our leading journalists
Already have an account? sign in
Register for free to continue reading
Registration is a free and easy way to support our truly independent journalism
By registering, you will also enjoy limited access to Premium articles, exclusive newsletters, commenting, and virtual events with our leading journalists
Already have an account? sign in
Join our new commenting forum
Join thought-provoking conversations, follow other Independent readers and see their replies