Are banks still failing domestic abuse victims?
'When banks are left to their discretion, women's lives are being put at risk'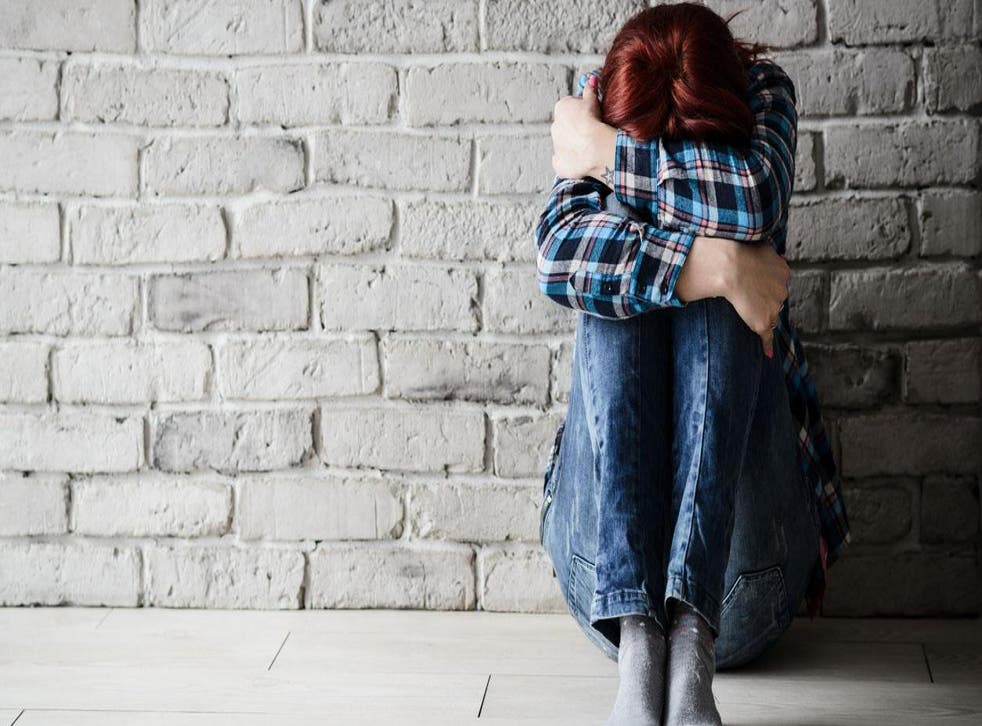 More than two years have passed since financial abuse became a recognised form of domestic aggression that was clearly defined in law under the serious crime bill.
Over that time you might expect that banks and other financial providers would have updated their protocols and practices to provide appropriate support for those escaping financial abuse and other forms of coercive control.
Some banks have certainly taken big steps to protect vulnerable customers, but others have left those customers trapped by red-tape. MP Lisa Cameron raised a case in parliament recently about her constituent who had been unable to shut down a joint bank account unless she visited the bank with her violent ex.
She told Prime Minister's Questions: "My constituent informed me that she had been repeatedly raped and beaten by her ex-partner, requiting an injunction. Much to her horror, her bank would not close their joint account unless she attended with the perpetrator.
"When banks are left to their discretion, women's lives are being put at risk."
Widespread abuse
It might surprise many people to hear that such a critical issue is being left to the discretion of banks. Hospitals, police stations, social workers all have protocols for identifying and supporting people fleeing dangerous situations.
And banks have had incredible success in training staff to respond to some challenging situations; the new Banking Protocol allows staff to contact the police if they fear a customer is making a withdrawal because they have fallen for a scam – more than £9m of potential fraud was stopped in 12 months alone.
Yet when it comes to financial abuse, some banks have been slower to act.
The issue of financial control is a common one and it affects both men and women. The charity Refuge carried out research that shows one in five people in the UK have experienced financial abuse at the hands of their partner and that 60 per cent of all cases are reported by women.
Computer says no
Sarah Pennells, founder of the website SavvyWoman.co.uk, says this situation is all too common: "I am dismayed and horrified, but sadly not entirely surprised, that a bank insisted that a woman had to bring her ex-partner, who'd repeatedly raped and beaten her, to the branch to close their joint account.
"Too often banks rely on the legalities of joint accounts, rather than using compassion or common sense."
Many customers will question how, after more than two years of financial abuse being recognised as a crime, men and women experiencing this kind of abuse are still coming up against a wall of 'computer says no'.
Pennells adds: "I've had some horrific emails from women whose partner or ex-partner has tried to control them financially or run up joint debts that they have no intention of paying off.
"Unfortunately, banks can be slow to recognise that this is financial abuse and while there are some examples of good practice, it's an inconsistent picture. At the moment, if one partner refuses to go to the bank branch to close a joint account, there can be little that the other can do if the bank doesn't want to help."
Sandra Horley CBE, chief executive of Refuge, says that new guidance for banks is being worked on, but that in the meantime they should proactively work to support victims of abuse, even if that means seeking advice on what is best.
"Banks have a key role to play when it comes to supporting women who experience financial abuse. Refuge is currently working with UK Finance on guidance for banks and building societies on how to support women who experience financial abuse.
"Until new guidance is finalised, it is essential that banks and building societies do all they can to help victims with their finances; this includes not requesting joint meetings that insist a victim sits in the same room as their perpetrator.
"Two women a week are killed by a current or former partner in England and Wales alone; forcing a victim to meet with their perpetrator could be life-threatening, as well as highly traumatic. Should a bank be uncertain about what to do in a domestic violence situation, the National Domestic Violence Helpline on 0808 2000 247, run by Refuge and Women's Aid, should be their first port of call."
Advice available now
Some advice is already out there, including guidance that highlights the importance of not forcing victims to attend with their aggressors.
Citizens Advice asks financial organisations to take "appropriate" measures to help victims of financial abuse regain control of their finances. Guidance includes not asking victims to make contact with an abuser, helping them quickly access new services like accounts and assisting them in regaining control of any accounts that are compromised by an abuser.
It also recommends they have specialist teams to support victims and that they help those customers who cannot manage their accounts because their abuser refuses to engage on joint products as a means of controlling their victim's life.
And the British Bankers' Association, now integrated into the UK Finance trade body, made recommendations to its members back in 2016, including advice that frontline teams should be given the flexibility "to take action that may be outside normal procedures if this is right for the customer in vulnerable circumstances".
It said then that its report would "set a new gold standard" for ensuring vulnerable customers were supported. Frustratingly, while matters may have improved, cases like the one highlighted by Lisa Cameron still take place.
Fortunately for victims of financial abuse, the banking industry is proactively discussing how to improve the support it offers in order to draw up a code of practice. Unfortunately for victims, there is clearly still a long way to go before that is implemented.
Register for free to continue reading
Registration is a free and easy way to support our truly independent journalism
By registering, you will also enjoy limited access to Premium articles, exclusive newsletters, commenting, and virtual events with our leading journalists
Already have an account? sign in
Register for free to continue reading
Registration is a free and easy way to support our truly independent journalism
By registering, you will also enjoy limited access to Premium articles, exclusive newsletters, commenting, and virtual events with our leading journalists
Already have an account? sign in
Join our new commenting forum
Join thought-provoking conversations, follow other Independent readers and see their replies