The Independent's journalism is supported by our readers. When you purchase through links on our site, we may earn commission.
Don't leave your family with a legacy of trouble: make a will
Next month Will Aid offers you the chance to leave your affairs in order, without breaking the bank. Chiara Cavaglieri reports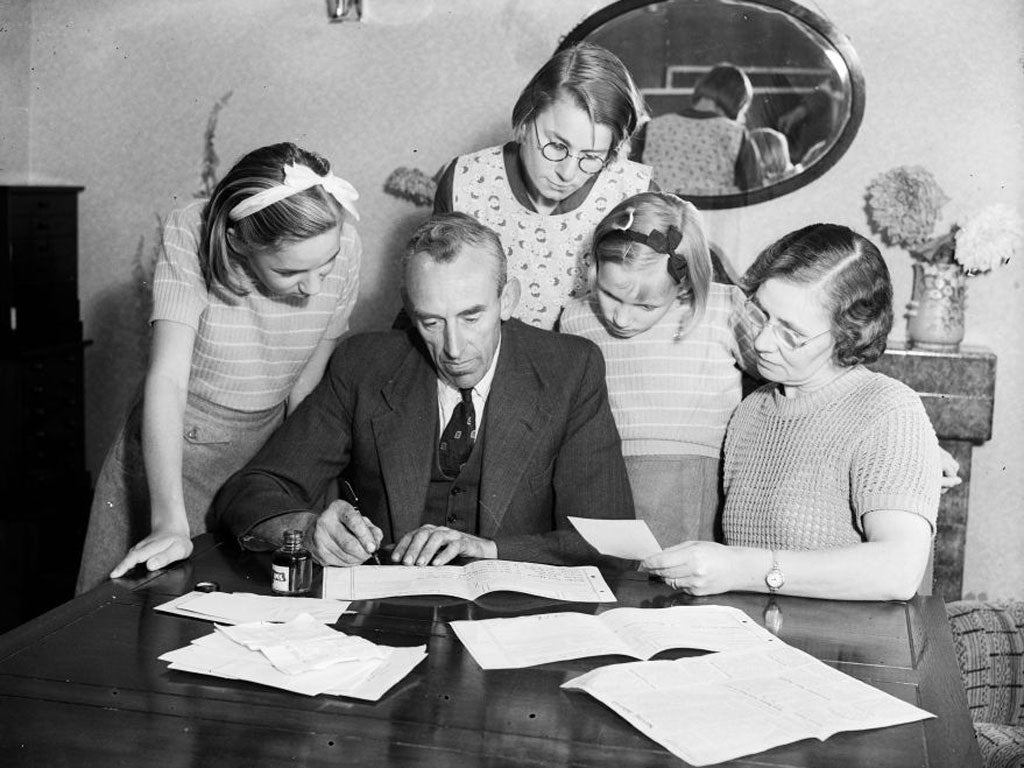 Making a will may be lurking somewhere near the bottom of your financial to-do-list right now but going without one is a risky game. With significantly cheaper will-writing services up for grabs next month, it's the perfect time to tick it off.
Dying intestate – without a will – means that you have no say in what happens to your assets, including whether or not your hard-earned cash is absorbed into the Treasury's coffers. If you want to provide for your loved ones, writing a will is a must and failing to do so could mean your only legacy is a huge financial mess.
Most people without a will have just not got round to it yet, but if the cost has been putting you off, now is the time to grab a heavily discounted service via Will Aid (willaid.org.uk). Not only will your family thank you, but so will the UK's best loved charities.
Every November, participating solicitors waive their fee for writing a basic will. Instead, they invite their clients to make a donation to Will Aid which then distributes the funds among a panel of nine leading charities, including Age UK, the NSPCC and ActionAid.
In fact, it's nothing less than a win-win for consumers as suggested donations start from just £40 for an amendment to an existing will (known as a codicil), £90 for a basic will and £135 for a pair of basic "mirror" wills for couples.
Keep it in the family
"It is a mistake to assume that if you die without a proper will, your loved ones will be automatically provided for. On the contrary, they may face months or even years of stress and expense while they try to sort out your affairs," says Shirley Marsland, the campaign manager for Will Aid.
Unmarried couples have to be particularly careful because they have no rights to inherit without a will and any children will inherit everything at age 18, potentially leaving your partner with nothing.
Even married couples only automatically inherit up to the first £250,000 of a spouse's assets if they have children, or £450,000 if they have none. Even worse, if both you and your partner die together, it could be down to the courts to decide who looks after your children if you fail to make provision for their guardianship in a will.
Ultimately, a will gives you the chance to make decisions as to how your money is spent whether it's for funeral arrangements, charitable donations or setting up trusts for your children.
It's also an important tool in managing any inheritance tax (IHT) liability. This 40 per cent charge will affect all those with total assets worth more than £325,000. Married couples and civil partners are allowed to pass on unlimited amounts of money or property to each other tax-free and any unused allowance can be transferred to the surviving partner which, in the current tax year, means they could leave up to £650,000 jointly without having to foot a tax bill.
"As with most personal finance topics, your situation will differ from that of your friends and relatives, so make sure you make the right decision for you, there is no one size fits all when it comes to wills," says Karen Barrett, the chief executive of professional advice website unbiased.co.uk.
Where there's a will there's a cost
Will Aid isn't alone in its drive to get Britain's affairs in order. Similar schemes include Free Wills Month (freewillsmonth.org.uk) which runs every March and October for the over-55s, but this is limited to particular towns and cities in England and Wales.
Otherwise you may also be able to save money using online services from the likes of Which? (whichwills.com) costing from £89, although if you have complicated affairs such as overseas property these may not be suitable.
Elsewhere, there are various options and prices when it comes to making your will, whether it's going to your bank or building society, using do-it-yourself will-writing kits for under £50, or paying out for specialist will writers and solicitors, which can cost as much as £600 for complicated legacies.
But don't be swayed purely on price, and be on your guard for cowboy will-writers operating without insurance or training – they aren't yet regulated. In comparison, solicitors are obliged to take out insurance and are regulated by the Solicitors Regulation Authority.
Be particularly vigilant if any firms, banks or solicitors appoint themselves as sole or joint executor as this means they will be responsible for administering the estate when you die. The Independent on Sunday revealed in 2009 that some banks and other firms were offering cheap or even free will-writing services, but appointing themselves as executors and charging bereaved relatives excessive fees of up to 4.5 per cent (£22,500 on a £500,000 estate).
In reality, many people nominate friends or family who can pay for further professional assistance when, and if, necessary.
If you use a solicitor ensure he or she is a member of a professional body such as Society of Trust and Estate Practitioners (Step) or the Law Society.
If you use a will-writer, they should belong to the Institute of Professional Will Writers or the Society of Will Writers and have indemnity insurance.
Milestones such as getting married, buying a new home and having children or grandchildren are the perfect opportunity to review and amend your will.
Don't impose onerous conditions on gifts; it's one thing to leave part of your estate to a loved one for when they finish university, say, but if you insist that they must get divorced, or change their religion to be eligible, it can be challenged by the potential beneficiary.
If you want to change your will, you can amend it by either adding a supplement to the original, known as a codicil, which must be witnessed, or by drawing up a new one and destroying the original. If you change a will, the new one should start with a clause stating that it "revokes all previous wills".
Don't undo all your hard work by failing to get the details right. Your will must be signed and witnessed or it will be invalid and you must have two witnesses (one in Scotland) who should be in the same room when the will is signed and must have nothing to benefit from the will, otherwise, again, you will invalidate the will.
After you have made a will you can look after it yourself or ask the solicitor to store it for you (most will do this for free) but remember to tell your executors where it is.
Join our commenting forum
Join thought-provoking conversations, follow other Independent readers and see their replies