Don't let your cash be part of £6bn giveaway
Onus on consumers to spot overcharges on bills and claim refunds, discovers Louise Dransfield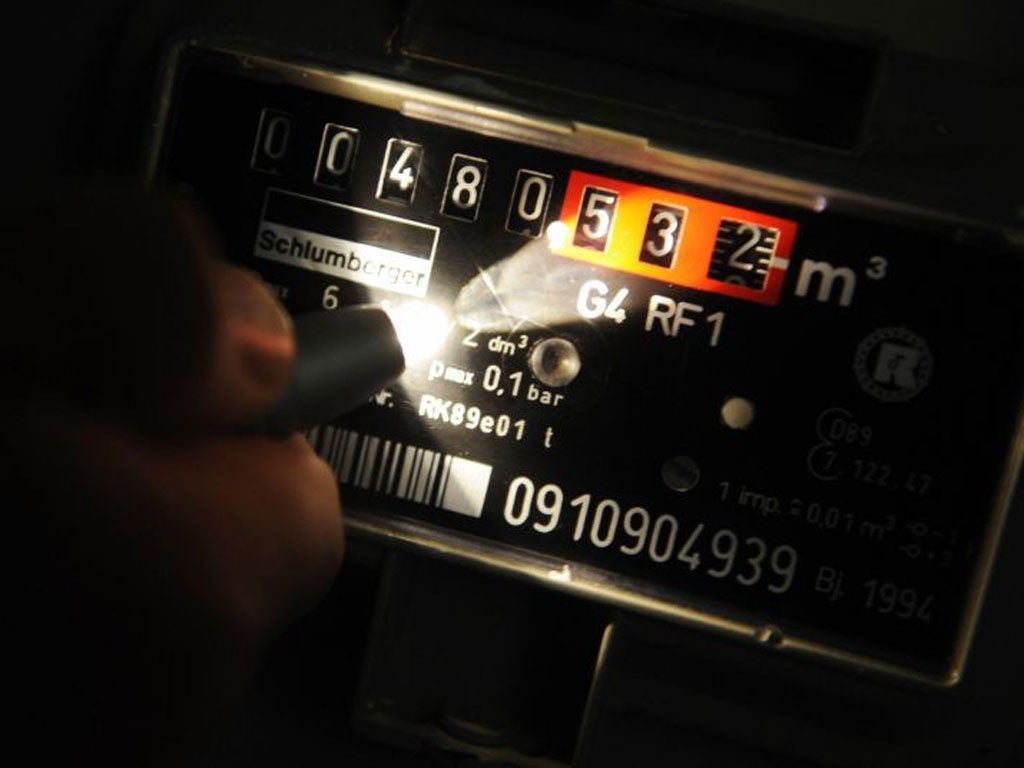 Homeowners are being warned not to rely on companies getting their accounts right after an 'epidemic' of overcharging on household bills totalling over £6bn in the last year.
Despite being in the midst of a recession, about six in 10 consumers (57 per cent) have been overcharged by an average of £229 on at least one household bill in the last year and, incredibly, more than one in 10 did not get their money back, according to new research from uSwitch.com, the price comparison service.
The research highlighted some key consumer gripes such as a fee or charge being applied incorrectly, a requested change to an account not happening – or one happening hasn't been requested. It can be a computer glitch – the recent NatWest/RBS system failure is a case in point – or just a straightforward human error, according to Ann Robinson, director of consumer policy at uSwitch.com.
The main thing is to understand that mistakes, like inaccurate meter readings, happen and that bills and statements must be checked carefully as 95 per cent of those who have been overcharged have themselves spotted the mistake and not the company.
If you pay bills by direct debit, as many do, you have protection in the form of the direct debit guarantee which applies to all banks and building societies, so if there are any changes to the amount, date or frequency of your direct debit you will be notified in advance of your account being debited or as otherwise agreed.
Ofgem, the energy regulator, for example, has in its licence conditions for gas and electricity companies guidelines for fair and reasonable direct debits, so in theory this should make it much easier for consumers to get fair direct debits set and claim refunds where they are due.
But in reality it is likely you will have to go to great lengths to reclaim despite the obvious potential hardship the overcharging can cause. If you do not pay via direct debit, some providers may charge you extra for a late or failed payment. Ofcom, the regulatory body for phone and TV service providers, says these charges must be fair and must also be made clear in your terms and conditions.
Similarly, under the Consumer Credit Act, if you are paying by credit card and the amount is over £150, the credit card company may be jointly liable. Those who have been overcharged have, on average, had to wait almost two months to have money repaid usually involving an average of six hours spent on phone calls and correspondence.
If you spot an issue with your bill or account, Sarah Brooks, director of financial services at Consumer Focus, recommends contacting the firm immediately to resolve the situation. "We would expect any responsible company to investigate fully, make sure that no customer is out of pocket and if necessary compensate for any inconvenience caused," she said.
It is also advisable to check your new bill or statement against an old one to check for extra charges and make a log of every phone call, e-mail or letter related to the issue. Always take the details of the person with whom you are dealing.
In relation to energy companies, Which? advise accepting a refund as credit on your bill, especially in the summer to avoid excessive bills in winter. You can also request a review and reduction of your direct debit.
If the company accepts an error but only offers a refund of the amount overcharged despite your time and effort to resolve the matter, you can ask for a goodwill gesture to compensate. If you reach a stalemate, you can ask for the matter to be referred to the relevant Ombudsman service. The company should provide you with the relevant details to enable you to do this.
Join our commenting forum
Join thought-provoking conversations, follow other Independent readers and see their replies