Don't pass up the chance to profit from the World Cup winners
Bookies are reporting a wave of bets on the World Cup, but would it be better to invest in a country than gamble on its team?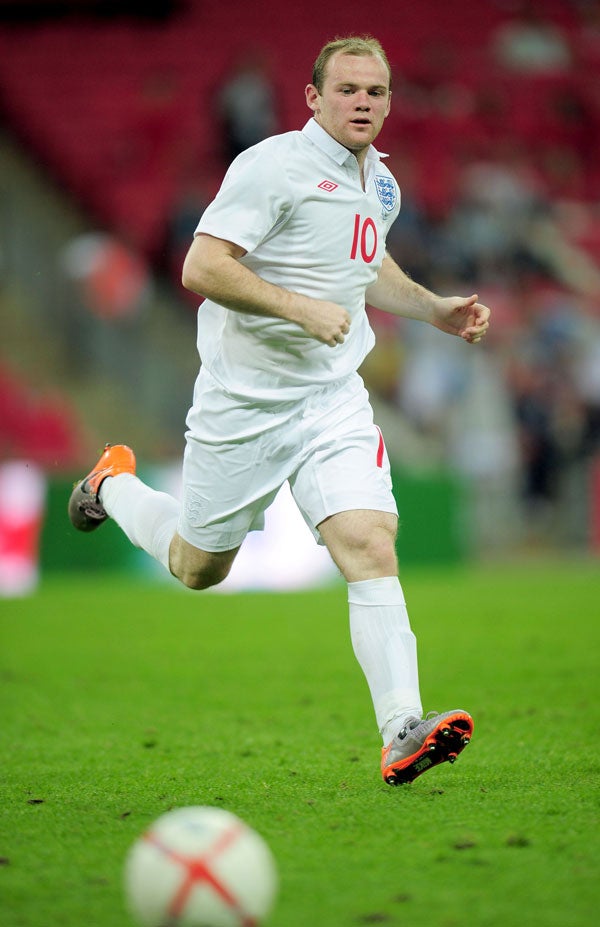 The big football kick-off is next Friday, when hosts South Africa play Mexico, but does the tournament offer any opportunities for investors? Historically, winning the World Cup hasn't helped country's economies but this year could be different as the world emerges from the global recession. England is one of the top four favourites to win the World Cup at bookies William Hill, but their low odds are perhaps more to do with punters' hopes than any realistic expectations of success.
Nevertheless we've asked financial experts to look at just how a victory in South Africa could help investment prospects in England as well as the countries more widely tipped to succeed: Spain, Brazil and Argentina. Thinking about investing on the basis of a sporting event may not be a wise approach, but taking into account the bigger picture – the state of the country's economy and its growth potential – could yet yield a potentially rewarding opportunity.
England's shops, bars and bookies, for instance, are expected to cash in on the country's appearance at the World Cup. A report published this week by the Centre for Retail Research suggests UK retail sales could be boosted by an estimated £987m if England survive the second round, increasing to £2.01bn if they reach the final. The survey predicts consumer spending in June and July will soar by as much as 4 per cent from £50.14bn to £52.15bn.
Such figures mean England goals will be cheered in the nation's high streets as well as in pubs and homes across the land. The survey estimates that every goal scored by the England team after the group stages could be worth a staggering £126.3m to UK retailers. Pubs, clubs and cafés are set to cash in as well as electronic and sportswear retailers, according to the shopping comparison site Kelkoo.co.uk, which commissioned the survey. Bookies are also tipped to receive a boost of £1.2bn in additional revenues.
If the figures are true, whichever nation triumphs is likely to see a boost to its economy, but will it simply be a short-term "feel-good" bounce, or have some lasting effect? "The World Cup is one of the largest sporting events in the world, second only to the Olympic Games," says Kelkoo's UK boss Bruce Fair. "As a result of its mass appeal and viewership figures, it has natural implications for consumer spending and retail businesses."
The 2006 World Cup final, between Italy and France, was viewed by some 715 million people worldwide and it is estimated that the tournament increased UK retail sales by £1.25bn. "Experts argue that success in the World Cup affects more than a country's retail and leisure sales; it can also increase the country's rate of economic growth, have a positive impact on consumer confidence, and ultimately winning the World Cup could result in 0.7 per cent GDP growth," says Fair.
Investing now in the World Cup-winning country could therefore be a smart move. There's one drawback, of course. We won't know which country has won until the final on 11 July.
England: Investors cash in whoever wins
What are their chances?
Punters appear to be changing their mind about a possible England victory in South Africa, according to bookmakers William Hill. The odds of England winning have eased from 6/1 to 13/2. That may reflect the welcome dash of humility among the players, but the nation will ignore that when backing their own team.
That's not to say that England haven't got a chance. In fact they have a favourable draw, unless Germany suddenly appear as opponents in the second round.
But the main reason to believe England could do it is that their impressive manager has won over the squad to his ways. So the country's chances could actually be reliant on the performance of Italian Fabio Capello than the star players such as Wayne Rooney or Frank Lampard.
How would a World Cup win affect investment potential?
"England winning the World Cup is unlikely to have a lasting impact on the UK stock market," says Philip Shannon, product manager at Fidelity International. However, he says some companies – such as bookmakers, brewers and publicans – will benefit from the frenzy leading up to and during the event.
"For example, William Hill, which owns a string of betting shops in the UK, and also has telephone and online gambling operations, will be an obvious beneficiary, while supermarkets such as Tesco and Sainsbury's could also benefit from World Cup fever." Television retailers such as Currys can also expect increased demand for their products while pub groups like Punch Taverns are likely to benefit from increased trade.
"Undoubtedly, if England win the World Cup it will help to improve overall sentiment in England, given the backdrop of the current difficult economic times," says Shannon. "However, investors should remember that what is happening abroad is as important to UK equity investors as what is happening at home."
He points out that around 70 per cent of the earnings from FTSE 100 companies actually come from overseas. "That means investors in these companies benefit from diversification across sectors and geographies," says Shannon. "For example, UK drinks group Diageo owns Guinness and Johnnie Walker. So it is not just well placed to benefit from England's participation in the World Cup but from celebrations in football nations around the world."
Spain: Be bullish on the Iberian economy
What are their chances?
Spain have been long-time World Cup favourites at bookmakers William Hill at 4/1. Injury concerns about star striker Fernando Torres, pictured, look to be ill-founded, leaving the team looking good to repeat their Euro 2008 victory. Providing Torres isn't affected by Rafa Benitez's exit from Liverpool this week, only the force of expectation can weigh them down. They will keep the ball longer and better than any other team and are so good that Arsenal's Cesc Fabregas struggles to get a game.
How would a World Cup win affect investment potential?
"Spain winning the World Cup may provide a short-term 'feel-good' factor to the consumer, but will not address the longer-term structural issues," warns Firmino Morgado, portfolio manager for the FF European Aggressive Fund and FF Iberia Fund. "This year we have witnessed an increase in volatility and a large fall in the Spanish market over concerns related to the budget deficit and fears of a contagion effect following debt issues in Greece."
The Spanish economy is facing budget imbalances and labour inflexibilities, which meant it was among the weakest performing economies in Europe in 2009. The important construction sector came to a halt, while unemployment threatened to reach the 20 per cent mark. "However, I believe that the recent falls in the stock market are an over reaction and that the increased uncertainty is a great buying opportunity given the falling market valuations," says Morgado.
"Spanish banks are well capitalised, while I think that the cajas (domestic savings banks) will come out of this with a more solid structure." He points out that heavy overseas investment, particularly in Latin America, means Spanish companies derive over half their revenues from abroad. "The diversified earnings base can more than offset the negatives associated with the domestic economy," says Morgado.
Argentina: Risky investment despite strength
What are their chances?
England manager Fabio Capello, no less, says that Argentina have the best players, and it looks a formidable list – with Carlos Tevez and Diego Milito likely to be on the bench and Esteban Cambiasso and Javier Zanetti left out altogether.
Such squad strength – led by the world's best player, Lionel Messi, pictured – has led to some hefty bets on the country, helping its odds shorten from 7/1 to 13/2 at William Hill. But there's a big question over coach Diego Maradona. He used around 100 different players in qualifying and may not be able to keep his cool when the heat is on in South Africa.
How would a World Cup win affect investment potential?
"Argentina is in the papers for the right reasons when it comes to football, but the news has a negative tone to it if featured in the business section," says Ayesha Akbar, portfolio manager for the MultiManager Growth Fund at Fidelity International. "The reputation for economic mis-management, acquired in the period from the 1980s to the early part of the 21st century, masks how much Argentina has changed since it defaulted on $100bn of debt in 2001.
"Aided by some sound economic policies, the economy has grown by an average of over 8 per cent since the dark days of 2001-02, and gross debt levels as a percentage of GDP have fallen from a high of 166 per cent in 2002 to less than 66 per cent in 2007."
But Argentina's sound economic performance has been overshadowed by Brazil, says Akbar. "Brazil's five-year market return is 22 per cent while Argentina's is a relative paltry 5 per cent. Part of the reason is that of liquidity – Argentina is classified as a 'frontier market' by index provider MSCI – and as such does not feature in the universe of many investors. There are signs though that the relative underperformance is changing – Argentina has outperformed Brazil so far this year."
But there are risks, he warns. "While Argentina's fiscal position remains strong – especially when compared to certain European countries – there are signs that this is deteriorating at the margin," says Akbar. Inflation could also be rising, he warns.
However, one statistic suggests a win will help the country. The last time Argentina won the World Cup in 1986, the real GDP numbers went from -7 per cent in the previous year to +7 per cent.
Brazil: Win could boost strong growth
What are their chances?
Brazil's Samba football may be muted this year as the team is full of European-based players with a much more pragmatic approach to winning.
The team is certainly more solid than usual in goal (Internazionale's Julio Cesar) and in defence, which should prove a good basis for a very strong challenge. Punters are queueing up to back a victory for the team, forcing bookmakers William Hill to cut their odds from 9/2 to 4/1. Gamblers are attracted by a potent mix of flair and coach Dunga's pragmatism, but star man Kaka, pictured, needs to improve after a poor season at Real Madrid.
How would a World Cup win affect investment potential?
Brazil is already the world's ninth-largest economy and its strong growth means that it is poised to enter the top five in the world within the next 15 years. With a population of around 198 million, it is the fifth most populous country in the world and the fifth-largest by land mass.
Goldman Sachs has estimated the Brazilian economy will grow by 6.4 per cent in 2010, a figure that has been repeatedly revised up as more evidence of Brazil's robust recovery has come through, says Tom Stevenson, investment director at Fidelity International.
"Whether a win at the World Cup will further boost this growth is difficult to predict but certainly there are companies in Brazil that are poised to benefit from the international tournament, particularly in the retail sector," he says.
"This is because the economy benefits from a relatively high and growing level of domestic consumption that is being driven by an expanding middle class. Unemployment has fallen significantly and real wages have increased markedly over the last decade."
He points to global retailers such as Wal-Mart and Carrefour, which have built up a presence in the country, as being the types of companies that can benefit from increased spending power among Brazil's consumers. "The drinks company Bebidas das Americas is another example," says Stevenson. "These companies are likely to benefit from increased spending during the World Cup and, if the country wins, there is every possibility this uplift could continue well into the post-event celebrations."
And what about the host country?
*Despite hosting the World Cup, South Africa is not expected to go far in this year's tournament. William Hill offers odds of 150-1, and anyone taking a punt is likely to lose their cash.
However, there are investment opportunities in the region beyond the World Cup, says Nick Price, manager of the Emerging Europe, Middle East and Africa fund. "In my view, the real opportunity in South Africa is bigger than the World Cup," he says. "Yes, the event is a colourful distraction and will provide a much-needed shop window to the region, but the real opportunity is the long-term secular growth trends within its borders and beyond, in the wider continent.
"Africa is one of the least-researched of the emerging market regions and so hides some of the best value opportunities for investors willing to do their homework," says Price. "The continent is one of the few regions of the world to have avoided recession in 2009 and has emerged from the financial crisis relatively unscathed.
"Africa's exposure to the western developed world is shrinking and in its place are growing ties with the new global economic powerhouses such as the so-called BRIC emerging economies of Brazil, Russia, India and China. An illustration of this is that China has just displaced Germany as South Africa's leading trading partner.
"For all the international attention South Africa will receive this World Cup year, investments in the region remain attractively valued in comparison to other emerging markets. In the growing African market, South Africa is in a unique position and offers investors a genuine competitive advantage," says Price.
Join our commenting forum
Join thought-provoking conversations, follow other Independent readers and see their replies