Don't rule out a nice slice of super-safe Switzerland
Buy a home there and enjoy a 1 per cent mortgage, the world's best quality of life, and an ultra-safe economy
Sunday 04 November 2012 01:00 GMT
Comments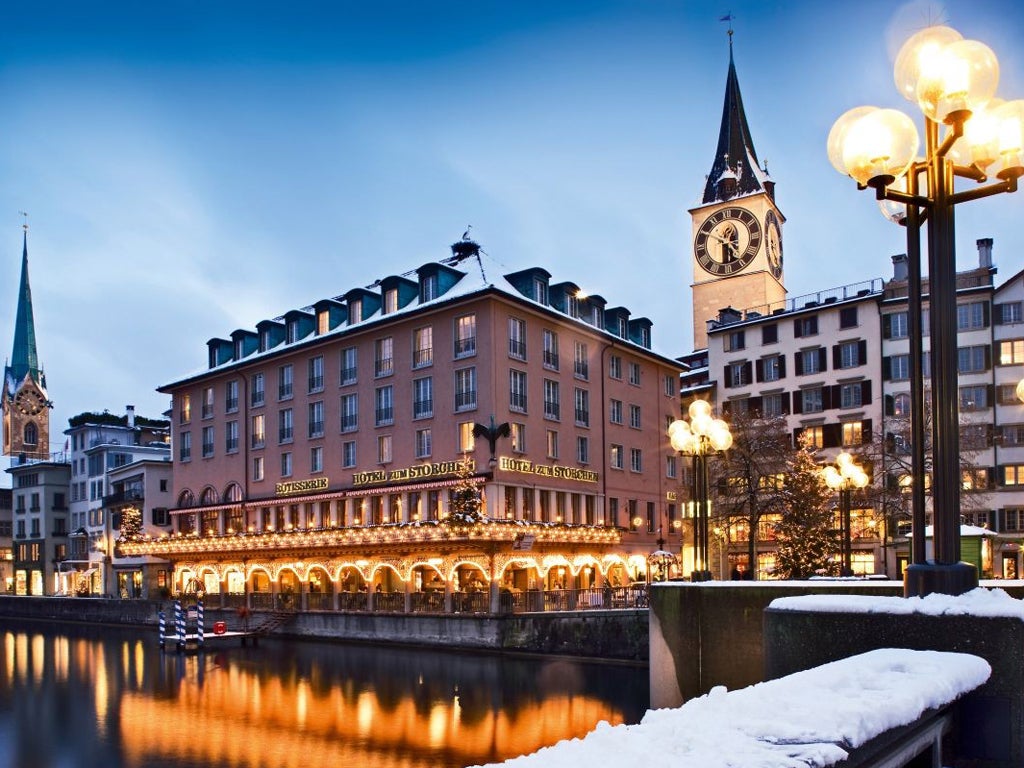 Known for its stability, infamous political neutrality and having sailed through the global downturn while sustaining only the merest of glancing blows, Switzerland brings to mind clear blue lakes surrounded by snow-capped mountains rising to the sun, wintersports, the all-important après ski, and summer hiking.
It has topped the World Economic Forum's overall rankings in The Global Competitiveness Report four years in a row and, for property investors, the heady mix of a strong economy and a picture postcard lifestyle is a tempting one. But you'll have to wade through an avalanche of some of the toughest rules and regulations in Europe to get a hand on the Swiss property ladder.
The most formidable is the Lex Koller, which restricts the buying and selling of property by non-Swiss nationals by, for example, not allowing purchases over 200 square metres. "Its aim is prevent the boom and bust in property which obviously we have seen in many other European markets," says Andrew Hawkins, who heads up the international arm at Chesterton Humberts. "At the end of 2008 and beginning of 2009 when markets crashed here in the UK the Swiss property market actually improved by 4 per cent."
But that's not all. The latest bit of hardcore legislation, the Weber proposal, which comes into force this January, further restricts the number of secondary residences to 20 per cent in each village for both Swiss and non-Swiss buyers. "Investors are keeping a very close eye on how that will work," notes Alex Koch de Gooreynd, head of Swiss residential sales at Knight Frank. "If you buy a secondary residence as a foreigner, so long as you can sell it on in the future it makes a sound investment. If you can't, it quickly becomes a bit of an issue."
On the ground, the new rules will immediately affect the number of properties available on the market at any given time. When the developments currently in the pipeline are completed and sold the only option open to non-Swiss residents will be to purchase second-hand property already owned by a non-Swiss resident. That said, life is expected to become easier for property owners when it comes what you can and can't buy, but the choice will be more restricted than ever. And all that means prices in the Alps in particular will continue to rise.
With the depreciation of sterling and the strength of the Swiss franc, the real cost of Swiss property is now up to 50 per cent more, in real terms, than it was just a few years ago.
Nor are the Swiss about to counter their ultra-safe reputation any time soon. "There does seem to be an increase in banks in Switzerland looking to improve their list of clients, however Swiss banks are conservative and are not going to take many risks," warns Koch de Gooreynd.
On the significant upside, though, Switzerland remains high on many investors' list of targets due to the particularly low cost of borrowing, as well as that long-term capital growth, stability and security.
The country's mortgage interest rates are the best in Europe, with borrowing available at 1 to 2 per cent and loan-to-values currently running at 50 to 60 per cent. "I can't remember the last time we had a client turned down for finance in Switzerland," says Jeremy Rollason, managing director of Alpine Homes in association with Savills. "And don't forget that taking out a mortgage in Swiss francs negates any currency risk."
"Many investors are monitoring the situation in terms of currency in Switzerland," Andrew Hawkins acknowledges. "But at the same time other clients have decided to buy in Switzerland other than, for example, France because it is not part of the euro and they feel slightly more secure investing in Swiss francs."
Crucially, we're not just talking about snow-capped chalets here. Zurich offers nothing less than the best quality of life in the world, a long-standing accolade that makes it both one of the most expensive cities on the planet but also an interesting option for long-term investment strategies. Or there's the capital Geneva, a mere step behind Zurich in the lifestyle stakes, which has a competitive property market and is a global financial hub that demands accommodation for its discerning long-term tenants.
Clearly, this is not the land of the cheap deal and there's plenty for sale in the upmarket bracket. For example, a three-bed, three-bathroom top-floor apartment in the sought-after Maison Royale block, with views over Lake Geneva, is currently on the market with Chesterton Humberts International at 25m Swiss francs, or £16.5m, give or take.
But for the winter sports fan, the draw will always be the mountains. Andermatt Swiss Alps is a large-scale development in the town of the same name, at the foot of the Saint-Gotthard mountain range in the centre of Switzerland. Comprising of six hotels, including The Chedi due to open in 2013, with residences, 490 apartments and 25 tailor-made villas, the whole development has been given exemption from the Lex Koller restrictions, granted to the developer in exchange for it taking responsibility for clearing the detritus and contamination left behind from the area's days as an army training base.
It has also been made exempt from the Weber initiative, making it an option for foreign buyers as well as Swiss nationals. Prices start from 11,000 Swiss francs/£7,283.15 per sq metre for an investment scheme apartment, which has to be entered into the rental scheme provided by Andermatt Swiss Alps, or for non-investment scheme apartments prices start from 15,000 Swiss francs/£9,931.57 per sq metre with rental returns of between 2 and 4 per cent.
Join our commenting forum
Join thought-provoking conversations, follow other Independent readers and see their replies