Don't wait for your bosses: Give yourself a pay rise
You can help ease the squeeze with these 10 tips on how to cut back on your household costs. Chiara Cavaglieri reports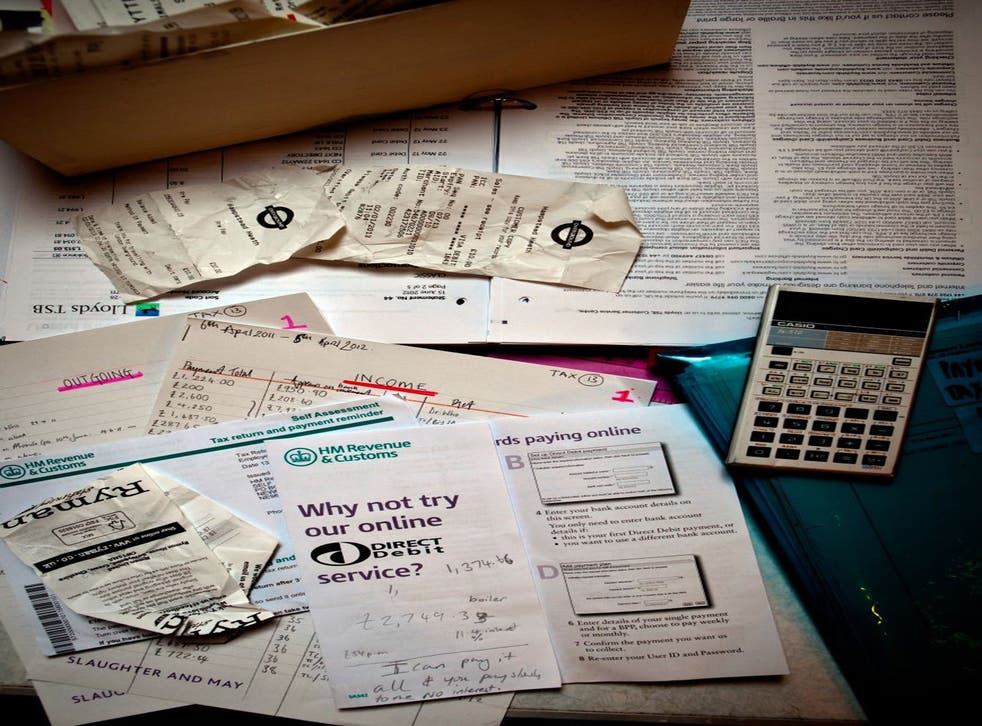 Wages are struggling to keep pace with inflation and you wouldn't hold your breath for a pay rise, but you can take matters into your hands.
Incomes have grown by just 2.9 per cent, according to the latest Spending Power Report from Lloyds TSB, doing nothing to combat the increased cost of essential items which are up by close to 5 per cent.
Gloomy news for workers, but if you're feeling the squeeze, you can give yourself a well-deserved income boost instead, by switching to the best deals for everything, checking for perks and making extra cash on the side.
Switch your mortgage
Paying off the mortgage each month is the biggest dent in most people's incomes, so this is the perfect place to start.
With the Government's Funding for Lending scheme sparking some competitive rates, switching now could make a huge difference. The average standard variable rate (SVR) is currently 4.88 per cent, but if you were to switch from this to Yorkshire Building Society's current best buy, fixed at 1.99 per cent until March 2015, you would save more than £3,146 a year (based on a £170,000 repayment mortgage over 25 years).
Get a better ISA
Always ensure you are using up your tax-free allowances and make your savings work as hard as possible.
Rates can be as low as 0.01 per cent so moving your money to one of the best buys can make a significant difference. The average individual savings account (ISA) rate is just 1.77 per cent, but you could earn an extra £58 a year by switching to the Coventry BS variable 60-Day Notice ISA, paying 2.80 per cent. The best rates on ISAs tend to be withdrawn quickly so act fast when you find one that suits you.
Move your debt
Christmas credit-card bills are hitting the doormat so if you can't clear the debt, take action to cut the interest.
If you have a decent credit score, move your outstanding credit-card balance to a zero per cent balance transfer card. Moving £3,000 to the market-leading, 24-month balance transfer card from Barclaycard and repaying £100 per month over the interest-free period could save you £830 compared to a card with the average market rate of 17.32 per cent actual percentage rate.
"There's a lot of competition at the moment in the balance-transfer cards market," says Kevin Mountford from MoneySupermarket. "Banks and other card providers have reduced the amount they charge in balance-transfer fees, and increased the average length of the interest-free period."
Is your tax code correct?
They may look like a random series of numbers and letters, but if you're on the wrong tax code you could be paying too much, or too little.
Find your code on your payslip, P45, or pay-as-you-earn coding notice. If you think it's wrong and you are paying too much tax you can claim it back, or at least better prepare yourself for a bill if you've been underpaying.
Some people are more likely to be affected, for example, the over-65s and anyone who has changed jobs, or has more than one income.
Check your council tax band
You could find you are in the wrong council-tax band too, potentially slashing your future bill and getting a backdated rebate stretching as far back as 1993.
Up to 400,000 homes in England and Scotland are in the wrong band so use the Valuation Office Agency or Scottish Assessors Association to find out which band you and your neighbour are in. If they have a similar property and are in a lower band than you, you may have a claim.
While you're at it, make sure that you are claiming any discounts – if you live alone you get a 25 per cent reduction and other discounts are available for low earners, carers, disabilities, empty properties and second homes.
Find cheaper energy
Many people have never switched energy suppliers, but this is one of the easiest ways to save money.
The average energy bill hit an all-time high of £1,352 a year, according to uSwitch.com and combating higher prices is a two-pronged attack – trying to use less energy but also paying the lowest possible price for the energy you do use.
"There is currently almost £250 between the cheapest and most expensive energy tariffs on the market – a substantial saving that could make a big difference in the battle to afford to stay warm," says Ann Robinson, the director of consumer policy at uSwitch.com.
Cheaper train travel
Save on train tickets by booking early (start looking about 12 weeks before you go) using tools such as The Trainline.com ticket alert system which emails you when cheap advance tickets are on sale.
Consider using a railcard (16-25, Family & Friends, Senior, Disabled, Network) to cut a third off your bill. They cost £28 for one year or £65 for three years.
If you commute by train, National Rail has a calculator to work out the cost of an annual season ticket.
You should also check for split-ticket options at Splitticket.moneysavingexpert.com to see if it's cheaper to buy two season tickets for different parts of a journey.
Lower cost entertainment
Bundle all your telecoms into one package to cut costs.
If you pay for your TV, home phone and broadband together, not only is it easier to deal with one provider, but you could also save more than £200.
"Providers are always looking for ways to outshine each other and attract new customers – which means better value for money for consumers in the long run," says Dominic Baliszewski, a telecoms expert at Broadbandchoices.co.uk.
"BT are currently offering TV, broadband and calls starting from £5 per month (for six months) with a £25 voucher. Alternatively, you can get TV, calls and unlimited fibre-optic broadband from Virgin Media for £16 per month (for six months) and £50 credit added to your account."
Pay less for your mobile
Almost 75 per cent of us are on the wrong tariff for our mobile phone and waste an average £164 a year on allowances three times too large for them, according to BillMonitor.com.
With millions of deals to choose from it can be a headache to get it right, but start by looking at your usage and use comparison sites to help find the cheapest deal matched to your specific usage.
Cash in on your space
Owners and tenants can make up to £4,250 a year tax-free from lodgers under the Government's Rent a Room scheme.
You can also use sites such as ParkatmyHouse.com to rent out an unused parking space for cash.
There are even new companies such as Storemates.co.uk which enables you to rent out storage space in attics, garages and sheds.
Register for free to continue reading
Registration is a free and easy way to support our truly independent journalism
By registering, you will also enjoy limited access to Premium articles, exclusive newsletters, commenting, and virtual events with our leading journalists
Already have an account? sign in
Register for free to continue reading
Registration is a free and easy way to support our truly independent journalism
By registering, you will also enjoy limited access to Premium articles, exclusive newsletters, commenting, and virtual events with our leading journalists
Already have an account? sign in
Join our new commenting forum
Join thought-provoking conversations, follow other Independent readers and see their replies