It's easier than ever to shop your way to problem debt this Christmas
Frictionless credit for shoppers could leave more people than ever with a debt hangover
Felicity Hannah
Friday 08 November 2019 14:18 Comments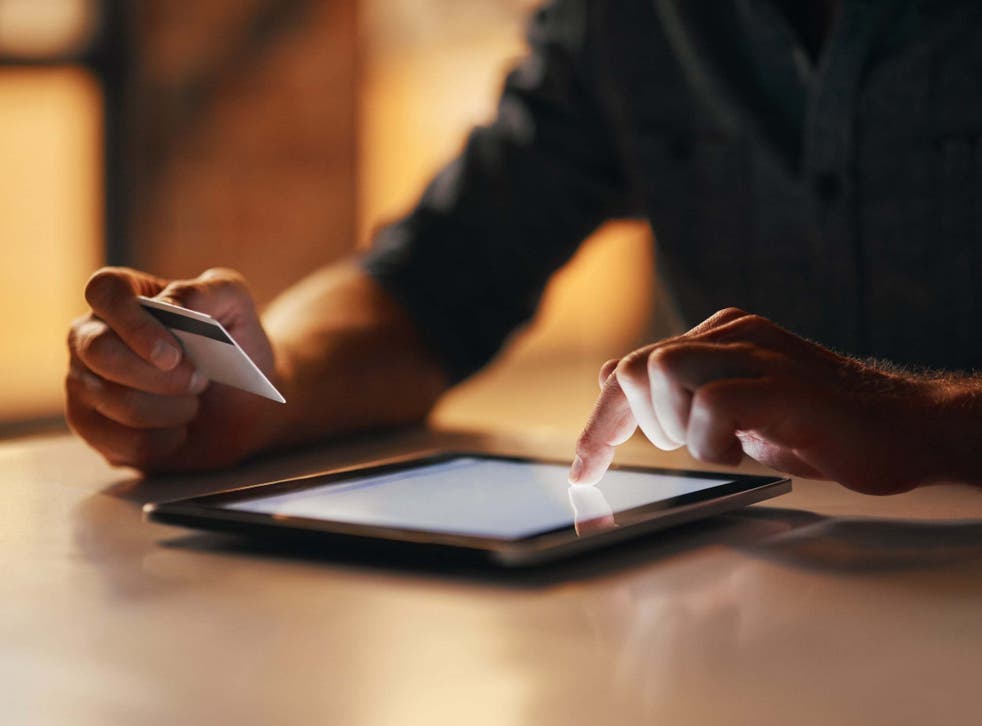 A change is underway at the nation's checkouts. A swathe of fintech firms, including Klarna, Clearpay, Laybuy and LaterPay, are transforming how and – most importantly – when shoppers part with their cash.
These businesses work with retailers to offer shoppers the chance to delay or spread payment for their shopping without resorting to credit cards or dipping into their overdrafts. That may be by delaying payment to payday or staggering repayments over a few weeks, with payments taken automatically or made via an app.
What's on offer varies with different providers, but the cost of the credit is commonly covered by the retailer, to help them secure a sale. That can make it cheaper for shoppers than other pricey credit options.
It's what fintech firms do best: disrupting the norms to make an experience easier and less stressful than the traditional methods. They have taken the already controversial "buy now, pay later" (BNPL) concept and matched it with technology that enables shoppers to take on debt without filling out stacks of forms or paying a very high level of interest.
Retailers know that customers prefer a frictionless experience, and that offering this kind of credit means shoppers are not restricted to payday purchases but can buy when they need or simply want something. In a hugely competitive landscape, this can make the difference between securing a customer's business or losing them to the competition.
And it's going to be available in more places than ever by Christmas. Just this week, Marks and Spencer announced it was partnering with Clearpay to offer online customers the chance to pay for their purchases over six weeks instead of immediately.
The rollout is expected to be finished by mid-November, just in time to encourage Christmas shoppers to buy clothing and home items via the retailer's website.
Kirsty Ward, director of M&S Bank and Services, says: "We're committed to providing our customers with seamless, easy and convenient ways to pay, and that's why we've introduced this fully integrated and interest-free option to help spread the cost of shopping on M&S.com."
Clearpay may be one of the larger fintech firms behind this innovation, but one provider is galloping ahead of the competition.
Swedish fintech firm Klarna now has more than 3 million active users in the UK and has partnered with more than 170,000 merchants across the world. That includes major retailers and brands such as Asos, Peloton, Abercrombie & Fitch, Superdry, Samsung, Topshop and Agent Provocateur.
But there's growing concern that frictionless debt could be storing up problems for shoppers.
'Tempting to buy more'
Of course, having the ability to buy now and pay later is nothing new. That has existed as long as credit cards, store cards and overdrafts.
But BNPL services at the point of purchase make that credit even more frictionless, with customers able to delay payment with the same ease as making a standard transaction.
And some commentators on the sector believe this new development is more problematic than those more established ways of paying later.
Philip Haglund is the founder of Gimi, a pocket money app that focuses on building financial literacy. He has concerns: "With big retailers offering customers this service, consumers [may] not realise that it is a financial commitment," he says. "People tend to go with the payment alternative that requires the least effort.
"It can be tempting for consumers to buy more than they can afford at that moment in time and their spending increases when given a choice to pay later, therefore the likelihood of occurring a higher interest rate and debt is undoubtedly greater."
He believes these payment systems can serve a purpose such as helping spread the cost of Christmas. But there are other people who are also sounding the alarm bells.
A survey carried out by Hastee, which enables workers to access part of their income as they earn it rather than waiting for payday, showed that half of respondents said that BNPL schemes encouraged them to spend money they didn't have.
Worryingly, 27 per cent said they had experienced financial difficulties after using these kinds of pay-later schemes. Although they are an alternative to credit cards and other credit, some commentators are worried that repayments risk pushing people into relying on other forms of debt.
James Herbert, CEO of Hastee, says: "While they seem like a good short-term solution, they can cause consumers issues in the longer term.
"Missed payments can impact credit scores, cause longer term debt problems and could create an unhealthy reliance on credit cards and overdrafts as users struggle with repayments."
'Flexibility and convenience'
The fintech firms providing this kind of credit argue that they are giving consumers what they want and need rather than tempting them into debt.
A spokesperson for Klarna says their service is often used for flexibility and convenience rather than financial reasons, such as allowing them to order items to try on and potentially return without spending a large amount upfront.
"Our target market is any online shopper who values convenience, flexibility and financial control," the spokesperson adds. "For example, we are observing a notable trend among new mums who do not want to bring young children into stores and changing rooms, [who] prefer the convenience and privacy of trying the goods in their own home.
"Consumers don't pay to use our pay later in 30 days or instalments products, it's free. No interest, no late fees ever.
"It wouldn't be responsible for us to lend to everyone every time, so we do eligibility and affordability assessments, including a soft credit check (which does not impact a customer's credit score), to ensure customers who choose to pay later can use our product in a safe and sustainable way."
But James Herbert urges shoppers to remember that this is a form of debt and to use it only if they have confidence they can repay the cost in time.
"If you can't afford the repayments, consider whether you really need the item or work out another way of paying for it that won't cause you long-term financial difficulty," he recommends.
"There are plenty of digital money management tools that work together to help people live comfortably and within their means, such as challenger banks, earnings on demand solutions and budgeting apps."
Frictionless credit makes it easier to shop and potentially cheaper to shop on credit. But this is a new and fast developing kind of debt and its full impact on UK shoppers is probably yet to be seen.
Register for free to continue reading
Registration is a free and easy way to support our truly independent journalism
By registering, you will also enjoy limited access to Premium articles, exclusive newsletters, commenting, and virtual events with our leading journalists
Already have an account? sign in
Join our new commenting forum
Join thought-provoking conversations, follow other Independent readers and see their replies