Election 2017: What each party's manifesto means for your money
What do the party political promises pledge for your purse?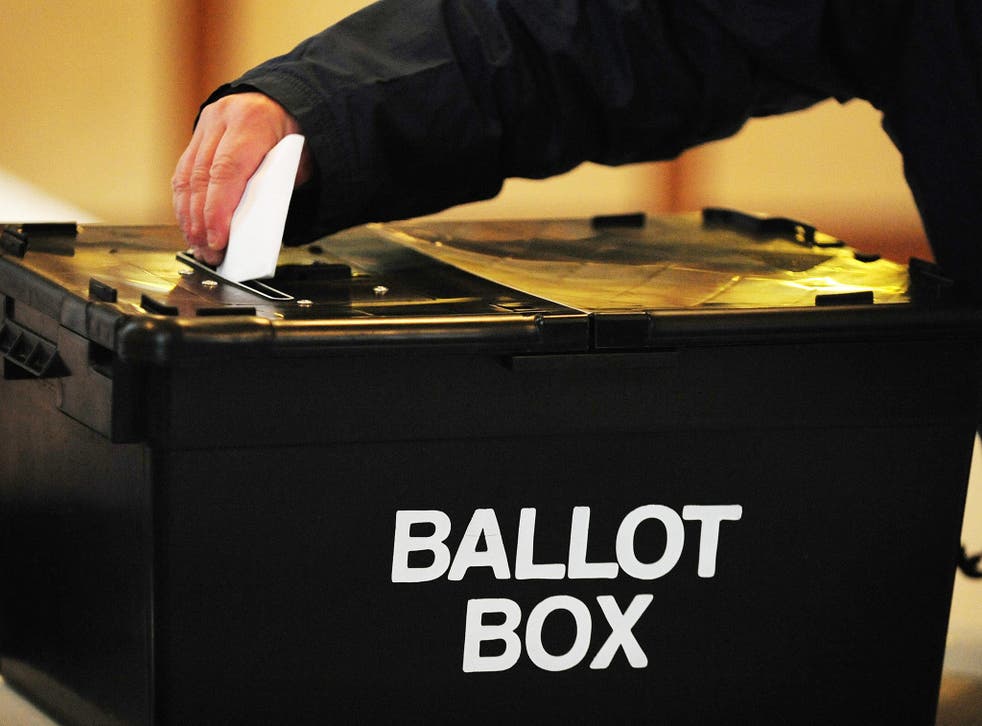 Another year, another major vote that will shape our future both politically and financially. At this rate, we'll be writing about why it's a great idea to invest in the company that makes those tiny pencils in the voting booths.
But this election, perhaps more so than any other recent general election, will have a real and powerful impact on the daily finances of every household in the country. It will directly affect you and the money in your pocket.
So we've taken a look at the pledges in the party manifestos and how they might impact your spending power and financial security. Here's everything you need to go into that little cubicle with the facts, not the spin.
Conservatives
The Tories said they would scrap the triple-lock on the state pension from 2020, replacing it instead with a double-lock that sees the payment keep pace with earnings or inflation. However, if those remain stagnant the state pension will no longer rise each year regardless
They would raise the threshold for paying for social care from £23,000 to £100,000. However, under this policy, the person's home would also be included in their calculation of assets for home care as well as residential care. Although it is (arguably) not included in the manifesto, Theresa May recently said they would consult on a cap on care costs
No more free school lunches for primary school children aged up to seven, although some children would benefit from free "breakfast clubs" instead
The Conservatives would means test for the winter fuel allowance, ending the £300 handout for richer pensioners
The personal tax allowance would rise to £12,500 by 2020, while the higher rate threshold would move up to £50,000
Crack down on "exaggerated" or fraudulent whiplash claims in order to reduce insurance costs
The Conservatives pledge to raise the National Living Wage to 60 per cent of earnings by 2020
They would make it easier to switch energy providers and have promised to introduce a fixed cap on energy tariffs, which would be regularly reviewed by Ofgem
A future Conservative government would "simplify" the tax system
Labour
People earning more than £80,000 a year would face an income tax hike to 45p, while there will be a new 50 per cent rate on earnings above £123,000
Labour pledge there would be no hike to VAT or National Insurance contributions during the next parliament
They promise to scrap student tuition fees
More free childcare would be rolled out, including 30 free hours to parents of three- and four-year-olds. There could also be some help for younger children's childcare costs
Maternity pay would be extended to 12 months, while paid paternity leave would double to four weeks
Labour says it would guarantee the triple lock on the state pension
They would hike the minimum wage to the level of the living wage by 2020. It's predicted that would be about £10 an hour at least
The party would take an axe to the Conservative's current axe-wielding, by scrapping benefits sanctions, ditching the bedroom tax, reinstating housing benefit for 18- to 20-year-olds and reforming Universal Credit
Under a Labour government, renters would benefit from three-year tenancies and capped rent rises
Labour would scrap the married person's tax allowance, where married couples only can save up to £230 a year if one of them has an income of £11,500 or under
They would reverse cuts to bereavement benefits
Parents paying school fees would have to pay VAT, with the money going to fund free school lunches for all primary school pupils
Liberal Democrats
The Lib Dems would add a 1p in the pound hike on income tax in order to funnel £6bn more into the NHS and social care
They would reinstate university maintenance grants for poorer students
Like Labour, they would roll out 15 hours of free childcare to two-year-olds
They would add an extra month's paid paternity leave to fathers' entitlements
A Liberal Democrat government would Introduce a higher council tax on second homes, potentially as high as 200 per cent
They would reverse cuts to universal credit and reintroduce housing benefit for 18 to 21 year olds
Carers would be able to earn £150 a week instead of £110 without losing their Carer's Allowance
A Lib Dem government would maintain the state pension triple lock, meaning it would rise each year even if wages and inflation were stagnant
They would raise the inheritance tax threshold
The so-called bedroom tax would be reversed
Working age benefits would once again rise in line with inflation
They would introduce a "rent to buy" scheme, where rent payments would contribute towards eventually owning a share in the property
Abandon the two-child policy on benefits and scrap the infamous "rape clause"
SNP
The Scottish National Party is committed to preserving the current state pension triple lock, which would ensure pension values rise by the level of inflation, earnings, or 2.5 per cent – whichever is greater.
The party would halt plans to increase the state pension age past 66 years
Women affected by significant changes in state pension age over their working lives would be offered support
Increase income tax from 45p to 50p for earners of £150,000 or more and freeze VAT and National insurance contributions
Increase the minimum wage to the Living Wage
Preserve the Winter Fuel Allowance and extend it to those with severely disabled children
Scrap the bedroom tax
Abolish the two-child cap on tax credits
Plaid Cymru
A key premise of the manifesto is that the party will demand the money promised to Wales by the Leave campaign in a post-Brexit landscape and refuse to take a penny less
Open a publicly owned bank
Take steps to stop fuel costs from rising
Work to provide a Living Pension
Work to prevent the raising of the state pension age
Demand the triple lock on pensions remain in place
The Greens
Going a step further than Labour's promise of a few extra bank holidays, the Greens are promising to phase in a four-day working week
They would scrap tuition fees entirely
A "wealth tax" would be introduced that targeted the top 1 per cent of UK earners
They promise a Green government would create a network of local people's banks
A "Robin Hood" tax would be introduced, but only on transactions deemed high value
The Greens would transform inheritance tax so that it was determined by the wealth of the recipient and not the size of the estate
They would look at rolling out a universal basic income
The cap on National Insurance would be abolished, meaning the wealthiest would pay more
A Green government would raise the national minimum wage to the living wage level for all workers, regardless of their age
Both health and dental services would be transformed to ensure both were free at point of use
They would cut VAT on women's sanitary products and provide them free of charge to the poorest
Housing benefit would be reintroduced for the under-21s, while rent controls would be created and enforced
Ukip
An extra £2bn every year to fund social care
An end to bedroom tax
Move towards abolishing inheritance tax but in the medium term raise the threshold to £500,000 or £1m for married and civil-partnered couples
A rise in the tax-free allowance to £13,500
Maintain the triple lock on pensions
A reduction in VAT on household bills
An end to tuition fees for certain degrees (science, medicine, technology, maths and engineering)
Freeze insurance premium tax
No National Insurance hikes for the self-employed
The Women's Equality Party
Invest in universal childcare so that all parents can have access to free care once parental leave is over
Introduce a right to between five and 10 days of paid care leave from work
Take steps to improve company reporting on their gender pay gap
Provide all couples with nine months of parental leave at 90 per cent of pay – three months per parent, three months to split however they prefer
Provide self-employed parents with the same parental leave entitlements
Ensure that by 2020 at least 40 per cent of board and executive committee positions are held by women
Join our new commenting forum
Join thought-provoking conversations, follow other Independent readers and see their replies