7 expensive travel mistakes to avoid for this year's big trip
If you're one of the millions booking your summer holidays this month, you need to read this first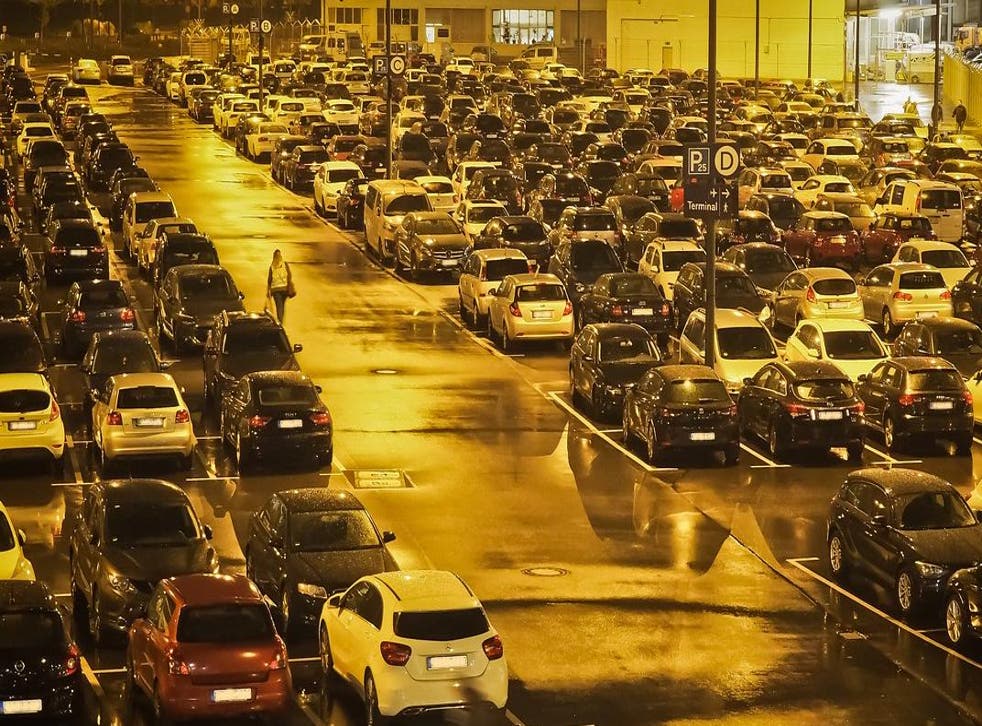 It's grey, it's freezing, it's a long time before the next bank holiday weekend. And while Blue Monday is a actually a myth, it's no surprise January is such a busy time for booking summer holidays and making other travel plans.
But while we may be quite good at seeking out deals and discounts when we book our breaks, we're still making critical mistakes with our holiday arrangements that could cost thousands of pounds.
Here are the ones you need to avoid.
Mistake 1: Buying travel insurance the day before you travel
Lots of people wait until the night before they travel to actually sort their travel insurance and this is a really risky move.
Analysis from the insurer Aviva UK shows that only 22 per cent of people buy their travel insurance as soon as they book their holiday.
Yet the most common reason people claim on their cover is because of cancellation of the holiday before they travel – that accounts for around 30 per cent of claims according to Aviva.
If you take out travel insurance the moment you book travel then you're protected from unexpected events like the travel firm going under or a badly timed broken leg (okay, there's no good time for a broken leg but the point stands).
Mistake 2: Not buying travel insurance
Buying travel insurance late can be an expensive mistake if things go wrong but not buying cover at all is one of the riskiest mistakes you can make.
For the rest of 2020 at least – barring an unlikely no-deal Brexit before then – the European Health Insurance Card (EHIC) is still valid. After that, it's hard to predict whether it will be part of any deal the government strikes with the EU or if it will be dropped entirely.
EHIC is really useful as it provides access to state healthcare in any EU country you're travelling in, under the same terms as locals.
However, it's not a substitute for travel insurance. An EHIC won't cover the cost of being helicoptered off a mountain after a bad fall or the expense of repatriation if you need a medically assisted journey.
You need travel insurance as well.
Mistake 3: Pricey spelling errors
When you're booking your travel, check and double check the details before you book. The cost of mistakes can be pricier than you think – a recent study carried out by the airport parking comparison site Airport Parking Shop showed that changing a name on a ticket can be really expensive.
In fact, it can cost anything between £25 and £160 a flight, meaning to change a name on a return flight could cost £320 with the priciest airline.
It's cheaper to change your name by deed poll, which costs less than £16. Although then you'd also need to change your passport, so it's best to just make sure you get it right first time.
Mistake 4: Buying travel money at the airport
Considering how much time we spend daydreaming about our travel plans, many of us are very last-minute about actually getting ready.
It's tempting to wait until the airport to pick up travel money because it seems much more convenient than making a separate trip or ordering it online.
But the fees in the airport can be much higher than almost any other way of getting your currency – after all, they can be pretty sure you have no other options once you're actually about to fly.
It's best to compare prices and fees in advance and find the best rate and lowest cost. But if you leave it to the last minute then even booking it the night before for collection at the airport can be cheaper than just rocking up and buying it before you fly.
Mistake 5: Not booking airport parking
If you simply show up at the airport and hope to park then you risk struggling to find a space and missing your flight. That is a pricey mistake.
But even if you do manage to find a space, failing to pre-book your airport parking can be an expensive error. According to TravelSupermarket, booking ahead can save up to 60 per cent compared to simply paying on the day.
That's a pretty substantial premium just for failing to plan in advance.
Mistake 6: Sticking to what you know
The pound is likely to go up and down this year as the government negotiates with the EU on a future deal and that can and does quickly make travel more expensive than you might have expected.
Which means it's an important year to hunt out the best value destinations to make sure that whatever money you spend goes as far as possible. That could mean looking outside the Eurozone to destinations offering greater value.
The International Currency Exchange suggests Turkey, South Africa, Poland, Romania and Morocco are destinations where British travellers can make their money go further. For example, the ongoing weakness of the Turkish lira means a pound is worth 14 per cent more than it was at the start of January 2019.
Mistake 7: Not booking with a credit card
Last year it seemed unthinkable that Thomas Cook would go into liquidation but it happened. There are compensation schemes set up for many travellers but it can take time to reclaim cash and not everyone qualifies.
Booking your break with a credit card gives you extra protection as the card provider becomes liable for your purchase as well. If any of your travel providers go under then you can ask the credit card provider for a refund if the travel operator can't. You do still need insurance though – your credit card company won't refund you for any related costs.
Register for free to continue reading
Registration is a free and easy way to support our truly independent journalism
By registering, you will also enjoy limited access to Premium articles, exclusive newsletters, commenting, and virtual events with our leading journalists
Already have an account? sign in
Register for free to continue reading
Registration is a free and easy way to support our truly independent journalism
By registering, you will also enjoy limited access to Premium articles, exclusive newsletters, commenting, and virtual events with our leading journalists
Already have an account? sign in
Join our new commenting forum
Join thought-provoking conversations, follow other Independent readers and see their replies