Why everyone should have a f***-off fund
It's time to view your savings in a new light…
Felicity Hannah
Thursday 05 April 2018 16:46 Comments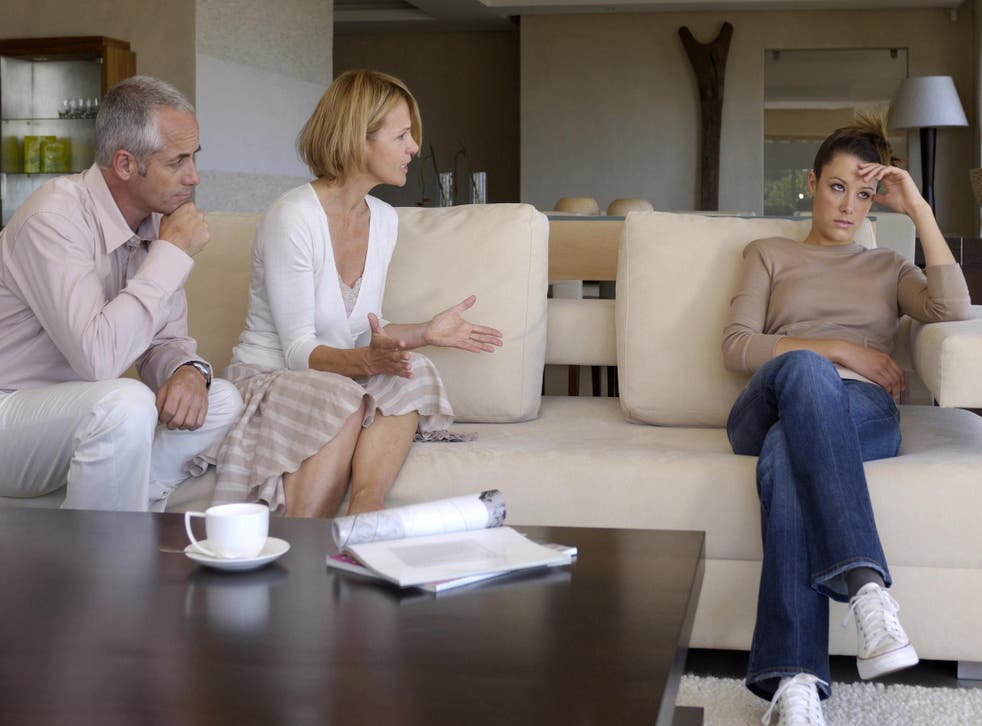 A new game show that started on Friday gives contestants the chance to quit their jobs live on air and win a cash prize equivalent to a full year's salary.
I Don't Like Mondays is likely to be a popular show because we've all fantasised at some point about telling our boss we quit. Though perhaps the daydream didn't involve Alan Carr or a live TV audience.
But sometimes it's not a fantasy, sometimes you need to get out of a situation with real urgency. And that's why there's a growing awareness, particularly among millennials, of the need for a rainy day fund.
Only they don't call it that. More and more, it's being referred to as a 'f***-off fund' for when you need to leave your employer, your relationship, your digs, the country, or anything else for that matter in a hurry without stopping to wonder if you can afford to.
An emergency, rainy day, running away, f-off fund
Having an f-off fund is particularly important for millennials, says Sophie Phillipson, founder of graduate support network HelloGrads.
"This sort of ring-fenced, rainy-day fund is especially important for self-employed or entrepreneurial millennials whose income can fluctuate in the gig economy. It's also a psychological safety net, which can be a huge comfort in the face of job insecurity.
"A healthy f***-off fund should be able to support you for up to three months – enough time to get your life or career back on track – so make that figure your savings target."
For Generation Rent, an f-off fund can help provide freedom to move home without risking debt or discomfort.
Sam Hurst, spokesperson for the letting agency OpenRent, explains: "Having an f-off fund is one of the best ways tenants can avoid being beholden to their huge tenancy deposits.
"Renting means stumping up a huge tenancy deposit – often six times the weekly rent – every time you want to move into a new place. Not all agents and landlords are as speedy to return tenancy deposits as they might be, and they often propose to make large deductions, which, even if successfully fought, can slow down the process of getting your deposit back.
"That's key, because tenants need that old deposit to afford the deposit on their new place. Without a rainy-day fund, they can easily be trapped in unsuitable or dangerous accommodation. This financial leverage often puts tenants in a very vulnerable position.
"If tenants are lucky enough to have an f-off fund, then they are much more able to avoid uncomfortable and unsafe domestic arrangements in the private rented sector."
Bad landlords, bad bosses, bad lovers: having the money you need to escape a bad situation can give you real freedom.
Right, but how?
It's a nice idea, but the House of Lords' Financial Exclusion Committee recently revealed that 40 per cent of the working-age population have less than £100 in savings.
That's a long way off a sum that would let you skip out of a bad situation without a backwards glance. It's not even enough to help you get past a couple of unexpectedly high bills.
Richard Conway, savings manager at Yorkshire Building Society, says: "It's recommended to save enough to maintain your current lifestyle for three months – which is likely to be a stretch for many young people due to a number of reasons. For example, higher costs of living, peer pressure to keep up with expensive lifestyles or not having the long-term job security that once was.
"It can be difficult for people to know how to start saving, but building an emergency fund doesn't have to be difficult. Making small changes to how you manage your money, and making saving part of your regular financial habits, could make a big difference in the long-term."
Okay, so HOW?
Anthony Morrow, CEO of online financial advice portal evestor, suggests an important first step is drawing up a monthly budget to determine where your money is going.
"If your salary is only just covering living costs, it can be hard to think about what you can do to reduce outgoings. Take a step back from your usual spending routine and take the time to categorise what you're buying. This will help to determine what is essential, a small treat or could live without.
"Start cutting out the latter, knowing that you can better treat yourself when you're in a stronger position. Set a budget for luxuries and monthly treats, so that you can still have some fun without spending more than you have."
Conway suggests that withdrawing cash rather than using a card can help with spending less: "Withdraw a budgeted amount of money from accounts and spend physical cash to help monitor the amount being spent," he says. "The rise of contactless and mobile payments can create a sense of invisible money that can be hard to keep track of.
"Scrutinise your direct debits. Are you still paying for a gym subscription you no longer need? If there are savings to be made, swap the direct debit for a standing order to your savings account for the same amount. You didn't miss it before so you shouldn't now."
You could even enlist some fintech help, there are lots of apps to help you budget and save. Simon Rabin, CEO at Chip, says an 'f-off fund' is a common savings goal for his firm's customers.
"Every week on Chip we see people setting up 'f-off funds' as goals on Chip, with the average amount of £2,000. For anyone looking to save up to get out from under a boss there is so much patronising and confusing saving advice out there, especially for millennials.
"Being told to cut back on avocado on toast or stay in rather than have a night out is not helpful or realistic."
Chip's algorithm calculates how much you can afford to save and transfers it to a separate account in small regular amounts. And there are plenty of other apps that help savers put more aside each month.
Good advice
Cathy Hayward, managing director of communications firm Magenta Associates, says she recently found herself relying on a running-away fund.
"I don't think a f***-off fund is anything new. My late mother always advised me to have what she called a running-away fund so as to avoid having to put up with unhappy relationships and rogue landlords.
"She reckoned two months' salary was enough but I'm not sure that would be enough these days with rental deposits and the like. But it's good advice and has stood me in good stead."
'I Don't Like Mondays' is on Fridays at 8pm on Channel 4
Register for free to continue reading
Registration is a free and easy way to support our truly independent journalism
By registering, you will also enjoy limited access to Premium articles, exclusive newsletters, commenting, and virtual events with our leading journalists
Already have an account? sign in
Join our new commenting forum
Join thought-provoking conversations, follow other Independent readers and see their replies