Facebook 'cash scam' grows
Online fraudsters are using social networks to trick you.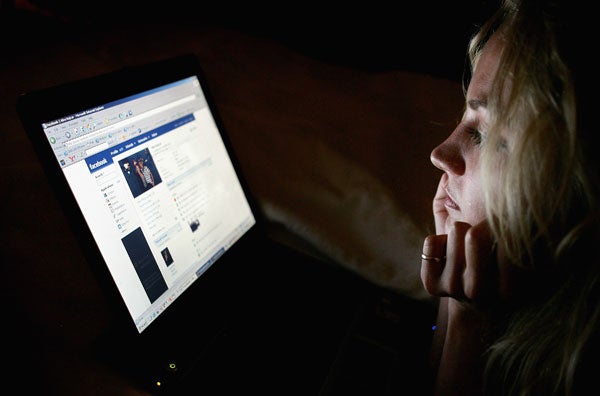 Social-networking sites such as Facebook and Twitter are being used by fraudsters to harvest users' personal financial details, the Serious Fraud Office (SFO) warned this week. "The public should be aware of the predatory nature of fraudsters and be careful about revealing personal information on social-networking sites, as this has become a primary method of harvesting information and targeting victims," they said.
Its warning comes as the police have this week written to around 10,000 investors to warn them that their names and addresses are on a "master list" being used by unscrupulous share fraudsters. The letter, which is the first stage of a joint police and Financial Services Authority operation, explains what people on the list can do to protect themselves from so-called "boiler-room" fraud.
"By writing to people now, we can raise awareness of this type of fraud and help protect people from losing money to these criminals. Legitimate companies should not normally call you out of the blue offering to buy or sell shares. If you get such calls, just hang up and report it," said Jonathan Phelan, head of the FSA's unauthorised business department.
Boiler-room fraudsters usually contact people by telephone and use high-pressure sales tactics to con investors into buying non-tradable, overpriced or even non-existent shares. "Boiler rooms" are unauthorised, overseas-based companies with bogus UK addresses and phone lines routed abroad.
"These fraudsters will sound authentic and have legitimate-looking websites, but they just want to steal your money, with little hope of you getting it back," says Phelan. "If you have already been contacted by a boiler room, do not give them any money or information. Let us know so that we can do everything possible to stop them preying on people.
Meanwhile the Office of Fair Trading (OFT) reports that almost one in 10 adults – more than 4 million people – have responded to a scam in their lives. Almost half of those who ended up as victims lost more than £50 while one in 20 was taken for more than £5,000. Email is now the most common scam approach: three-quarters of us having received a scam email in the past 12 months.
February has been designated Scams Awareness Month by the OFT which is seeking to raise awareness of the scale of the problem with a nationwide "Scamnesty", run in partnership with 129 local authority Trading Standards services. The campaign calls on consumers to drop any scam mailings they have received into designated Scamnesty bins or boxes at local libraries and public areas across the country.
"It is really important that people are on their guard and know that help is available as scams can bring real upset and misery to their victims," points out Consumer Affairs minister Kevin Brennan. "Specialist Scambuster Trading Standards teams are working hard with the police and others across local authority boundaries to come down hard on the worst scammers. We are determined to take the fight to these crooks."
The National Fraud Authority has estimated fraud - including scams, online theft, insurance cheats and tax fraud - costs each adult in the UK £621, a total of £30bn a year.
"Scammers are using ever more sophisticated and cunning tactics to dupe people out of their cash," says John Fingleton, chief executive of the the OFT. "We want people to recognise the warning signs, and feel confident enough to seek advice from friends and family or from Consumer Direct."
What are the scams?
Most scams have a long tradition, often stretching back years. Today's crooks usually just put a modern spin on old "favourites". Boiler-room fraud –where crooks punt worthless shares – is a direct descendant of the 17th-century Dutch tulip bubble and the 18th-century South Sea bubble. Both involved the sale of shares at vastly inflated prices. Today's crooks often use topical links to flog useless shares.
For instance, this year's general election could prompt the tactic of tempting you with shares of a company which has an exclusive contract with the new government. It may be completely made up but is often all it takes to persuade people that they are getting in early with some "inside-track" or "secret" information.
Another of the classics is known as the Nigerian letter scam because of where it originated. Fraudsters claim to have millions of pounds that can only be accessed by transferring the money to a Western bank account. If you let them use your account, they promise to give you up to 10 per cent of the cash in return. Anyone tempted by the offer is then asked for cash to cover bank fees, transfer charges, or anything else the crooks can concoct.
These days there are several topical versions of the Nigerian scam. In the last few weeks, for instance, emails have been sent purporting to be from Haitian officials or bigwigs whose boss/brother/boyfriend or whatever was killed in the earthquake leaving their millions locked away in a bank account which can only by got at by transferring to... well, I hope you get the general idea.
Another name for the scam is the advance fee fraud. "These include lottery frauds and family inheritance where the victim's family tree is researched and the fraudsters claim to act on behalf of the estate of a deceased overseas relative," says the SFO. Victims – targeted by email or by post – are asked to pay a processing fee or provide sensitive personal financial information.
In fact, the bulk of cybercrime is designed to harvest bank account details and PIN numbers. "Phishing" scams aim to steal information through email and social-networking sites, says the SFO. For example, there has been a series of one-off ticketing scams in recent years for big sporting and entertainment events such as major Cup Finals.
But fake websites can also be the vehicle for more sinister dating fraud cases, warns the SFO. With these a fraudster creates the online identity of an attractive man or woman to electronically seduce people and forms an emotional bond with their victim. Their aim is long-term extortion, kidnapping and often violence. In light of that, being aware of online fraudsters becomes crucial.
Be aware: Beat the scams
The OFT says people can avoid being tricked by the crooks by remembering the following: *Be sceptical. If something sounds too good to be true, it probably is.
* Don't be rushed into sending off money to someone you don't know.
* Ask yourself how likely it is that you have been especially chosen for this offer.
* Think about how much money you could lose from replying to a potential scam.
* If you are unsure of an offer, speak to family or friends before sending any money or giving out any banking details.
* Report a suspect email at the Consumer Direct scams website at www.consumerdirect. gov.uk/scamnesty/.
Join our commenting forum
Join thought-provoking conversations, follow other Independent readers and see their replies