How to find the best pet insurance
There's no NHS for pets so you want to know you can afford the best treatment if something happens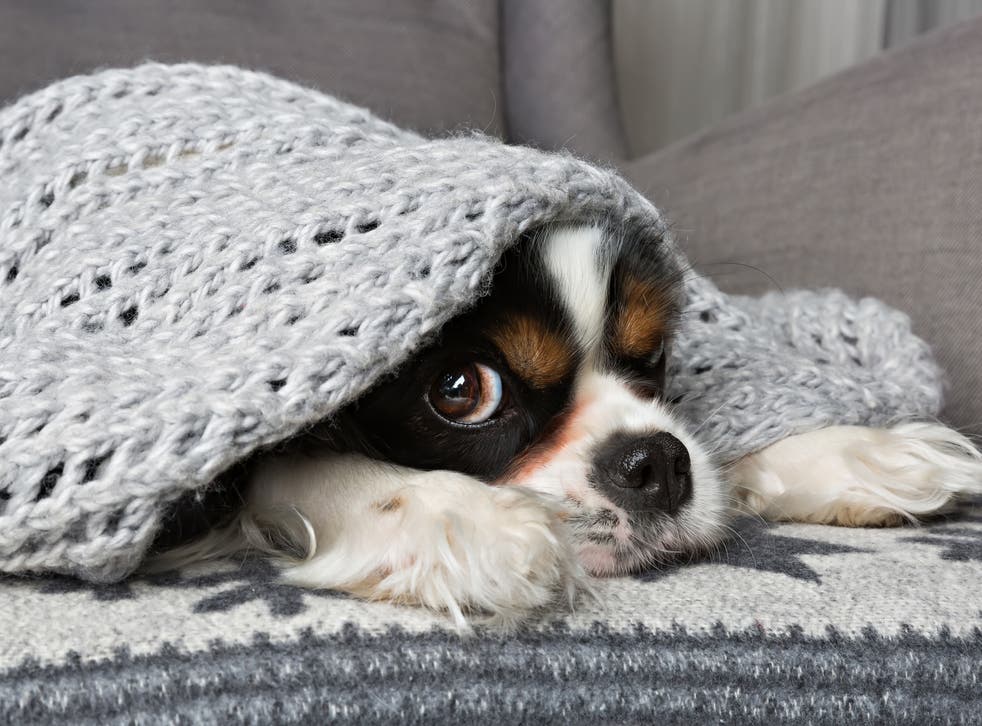 We may earn some commission if you click on a link in this article and buy a product or service, but we never allow this to influence our coverage
If something happened to your cat, dog or other family pet could you afford the treatment? The Money Advice Service (MAS) reports that the average pet insurance claim is £793, although the costs can run into thousands if an animal is seriously hurt or requires ongoing medical treatment.
Yet the Association of British Insurers says pet policies cost an average of £279 a year in 2018, so the cost of cover is not insignificant. No one wants to be forced to choose between their family finances and the fate of their furry friend (or lizard, or whatever). That's why pet insurance exists, to ensure vet bills are affordable.
Many policies also offer cover for other unexpected costs including the cost of advertising a lost or stolen pet, the cost of a reward for one that has gone missing and liability cover if someone is injured as a result of your animal. Some of the best and most comprehensive policies will even cover emergency veterinary treatment abroad or kennel and cattery fees if you have to go into hospital unexpectedly.
But different polices offer different things and some have very different levels of cover. Here's what you need to know to find the best pet insurance.
There are different kinds of cover
Most pet insurance comes with three different levels. Accident only is the most basic form of insurance. As the name suggests, it would cover your pet for an accident like swallowing a rock or being hit by a car but not if it fell ill. Then there is annual pet insurance, where you pay for 12 months of cover and renew each year, choosing the best and most cost-effective policy you can each time.
For the best and most comprehensive insurance you need lifetime cover. With this kind of policy you pay premiums each year to the same insurer, who must agree to continue insuring you regardless of how old the animal is or what ongoing conditions it develops. Those comprehensive policies are usually subject to restrictions and conditions. The premiums will usually rise each year as your pet gets older.
What should you look out for?
The small print really matters with pet insurance. Most will have an upper limit on cover and that may be per year or per condition. Per year means there's an upper limit to the total cover paid out in any one year. Per condition means that once the upper limit is reached for a particular condition, the insurer will not pay out for any further treatment.
There are lots of different pet insurance providers and it's important to find one that offers the best value for the most comprehensive cover you can afford.
So which are the best pet insurance providers in the UK? Here are some of the best available.
Petplan: best for long term
This is one of the most successful pet insurance providers in the UK. Their policies are straightforward and easy to understand and there are no nasty surprises lurking in the small print.
Best of all, Petplan offers a "covered for life" insurance plan for your pet, meaning you can continue to get help with any ongoing treatment. It also won't increase the premium as a result of any claims you make – although it will rise based on your animal's age.
The Kennel Club insurance: best for keeping it simple
With the KC there is just one standard policy available and you can choose a maximum annual cover limit of £7,500 or £15,000. It provides dental cover and part of the cost of any prescription food required. Although there are some restrictions it's a fairly comprehensive and straightforward type of policy.
More Than: best for support
With the big name insurer More Than, you get wide-ranging and tailored pet insurance policies. It also offers a range of discounts for booking online and for multiple pets. An additional perk is its phone service, offering 24-hour advice when your pet is unwell.
Sainsbury's: best for loyalty perks
With a Sainsbury's policy, you can get a discount on new policies and also an additional discount for Nectar card customers. If you have a Nectar card you will also get double points on shopping and fuel while you hold the policy (there is a limit to that). On top of those perks there's also a veterinary advice helpline running 24 hours a day, seven days a week.
Direct Line: best for first-year discounts
With any insurance policy, it's not about finding the cheapest policy it's about finding the best price for the cover that you need. So looking for the lowest premium might mean you end up with only limited cover when you come to claim. However, finding a decent discount does help ease the cost of insurance and that can help in the first year when it's a new bill to think about.
Direct Line Pet Insurance offers a comprehensive level of cover, complete with an initial discount when you buy online that means you pay for only nine months in the first year. Insuring multiple pets and having other policies with Direct Line could also bag you a decent discount. It also provides access to a vet, including video calls, and access to medication at a reduced price.
Register for free to continue reading
Registration is a free and easy way to support our truly independent journalism
By registering, you will also enjoy limited access to Premium articles, exclusive newsletters, commenting, and virtual events with our leading journalists
Already have an account? sign in
Register for free to continue reading
Registration is a free and easy way to support our truly independent journalism
By registering, you will also enjoy limited access to Premium articles, exclusive newsletters, commenting, and virtual events with our leading journalists
Already have an account? sign in
Join our new commenting forum
Join thought-provoking conversations, follow other Independent readers and see their replies