Five ways to sort out money matters before graduation
A graduate's first task – even before searching for a job – is to bring some order to your accounts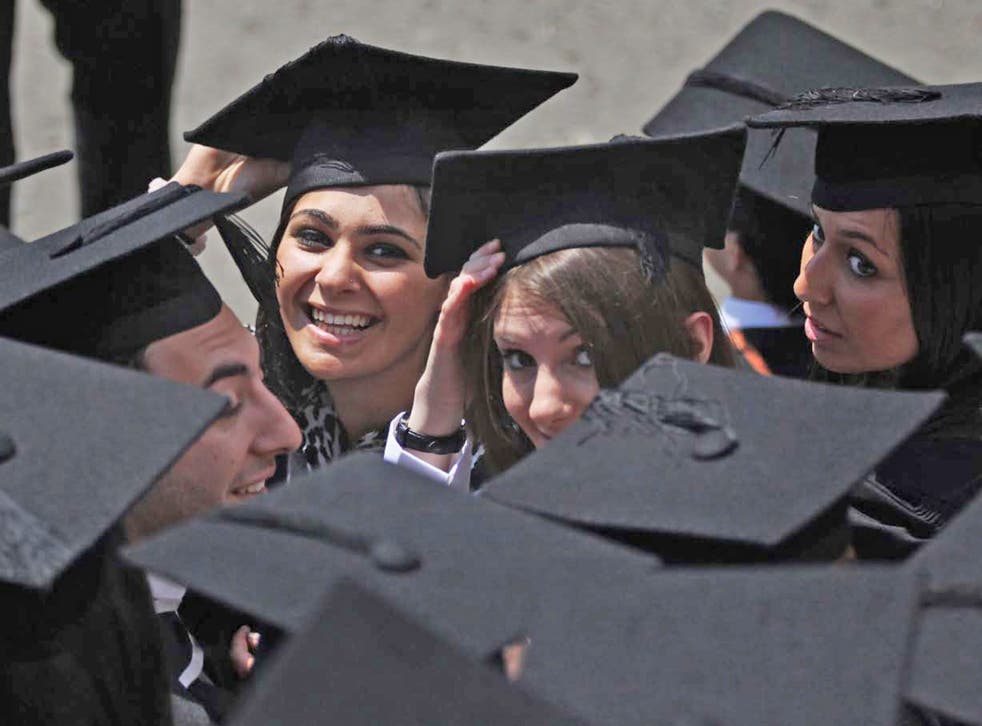 With final exams over, this year's graduates could be forgiven for getting down to some proper partying rather than looking after the finances. But with the latest research showing that the average graduate is walking away from uni £43,500 in debt, getting on top of money is a crucial first step into the world of work.
To help uni-leavers get their finances on track, we've put together five steps to sort out money matters after graduation:
Establish what you owe
Sit down and list your debts, outgoings and incomings. It might seem obvious, but few graduates seem to do it until they start getting nasty letters from their bank.
"Write down everything that you owe, prioritising your most expensive debts first, excluding any student loans that you will automatically start to repay through your salary once you begin to earn £21,000 or more," suggests Kevin Mountford, the head of banking at Moneysupermarket.com. "If you have credit cards you should order them by APR and aim to pay off the most expensive one first."
If you've got a decent credit score then apply for a balance-transfer credit card which offers a long interest-free period. If you move your debts to a card charging zero interest, all your repayments will go towards paying off the capital rather than interest.
Switch to a graduate account
Once you've left uni you will no longer be able to rely on your trusty student bank account so before you don your cap and gown you may want to talk to your bank and go over your options.
"Some banks, for example NatWest, will revert student bank account customers over to graduate accounts automatically," Mr Mountford says. "However others may revert you to a standard bank account, which could cause problems, especially if you have been used to an interest-free overdraft. If you are leaving university with a bank account that's in the red then there are options for you with most of the main banks, each of them with a graduate offering, so shop around to pick the best one for your needs."
One good option is Lloyds TSB which offers a tiered overdraft with up to £2,000 interest-free in year one, decreasing to £1,500 in your second year after graduation and £1,000 in your third year. This gives graduates much needed breathing space while they try to pay off their debts.
Start saving
With interest rates on savings accounts so low, it makes sense to pay off debt before thinking about saving. However, it's also a good idea to put a little aside in case of emergencies.
Anna Bowes, director at SavingsChampion.co.uk, says: "Drawing up a sensible budget can help in terms of managing how much you can afford to save each month and then setting up a regular payment into a savings account can make the process as painless and disciplined as possible.
"It's then a case of finding the best rates available – checking out the best buy tables in the newspapers or online can be a good source of information – sometimes the best rates can be in unlikely places."
To avoid paying tax on the interest earned on your savings, use your Isa allowance first. Every adult in the UK can save up to £5,760 a year in a cash Isa. Regular savings accounts can be good for encouraging discipline, but the best accounts often have very strict rules which must be adhered to. With any savings account it's important to read the terms and conditions to avoid any nasty surprises.
Start a pension
Once you start working, it's time to think about a pension. The earlier you start putting money aside, the longer it will have to grow. Research shows that £1 paid into a pension in your early 20s is the equivalent – in terms of the eventual income you get in retirement – of £3 saved in your mid-40s. Nowadays, employers are making it easier than ever to save in a pension through auto-enrolment. If you work for a large employer then you need do little and you will start pension saving. "Putting money aside in a pension is a tax efficient way of saving – the longer you leave it before you start your pension the more you'll need to pay in on a monthly basis in order to build a decent pension pot," says Andrew Hagger of MoneyComms. "It may be that your new employer offers a workplace pension where a percentage of your pay is put into the pension scheme every payday, with your employer making an additional contribution too."
The other option is to take out a personal pension through a financial provider or insurance company. If you decide to go down this route, seek advice from an IFA.
Check your benefit entitlement
If you're not lucky enough to find a job straight away, or your job doesn't pay much, check what benefits you're entitled to.
If you're over 18 and able and available for work you can claim job seekers allowance (JSA) of £56.80 a week (£71.70 for singles over 25) to help you while you look for work. You will need to sign on at your local Jobcentre for an initial interview, and then every two weeks after that.
"When you sign on for JSA you will also be given a form to claim for housing benefit (if you are paying rent)," Mr Hagger explains. "The amount you receive will depend on whether you live alone or share and whether anyone within the household has an income and or savings. If you have savings of £16,000-plus then you aren't eligible for housing benefit."
Register for free to continue reading
Registration is a free and easy way to support our truly independent journalism
By registering, you will also enjoy limited access to Premium articles, exclusive newsletters, commenting, and virtual events with our leading journalists
Already have an account? sign in
Register for free to continue reading
Registration is a free and easy way to support our truly independent journalism
By registering, you will also enjoy limited access to Premium articles, exclusive newsletters, commenting, and virtual events with our leading journalists
Already have an account? sign in
Join our new commenting forum
Join thought-provoking conversations, follow other Independent readers and see their replies