Why your bank could hold the key to closing the gender pay gap
Could switching providers help address salary inequality?
Felicity Hannah
Wednesday 11 April 2018 10:36 Comments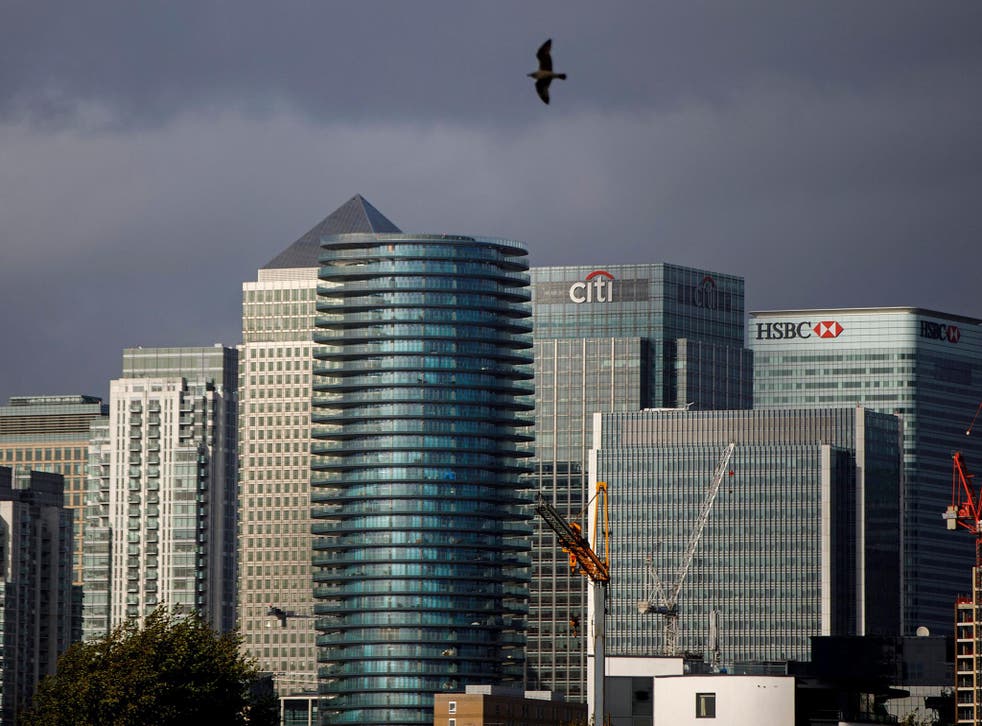 It was the moment the real truth about the gender pay gap in the city emerged – and it was far worse than most of us suspected.
When UK-based businesses finally complied with the deadline to publish the difference between average male and female earnings within their organisations last week, the gap in some sectors was breathtaking.
Particularly, of course, in the financial sector. HSBC's pay gap was 59 per cent, NM Rothschild was more than 54 per cent and Credit Suisse International's gap was more than 51 per cent, to name just a few.
But now that the pay gaps are public knowledge, many financial service providers could discover that reducing the gap makes good commercial as well as moral sense.
A study carried out by the website SavvyWoman.co.uk revealed that more than half of women – 51 per cent – have said that a large gender pay gap makes them more likely to switch providers. More than a third of men also agreed it would encourage them to move.
The findings considered all sorts of services, from bank accounts and insurers to credit card and investments.
Sarah Pennells, founder of SavvyWoman, says: "Some banks have got a gender pay gap of more than 40 per cent – even up to 60 per cent, depending on how you measure it. It's only now that banks, insurers and investment companies are being forced to go public on this that we can see just how male-dominated they are at the top.
"The gender pay gap doesn't seem to have been a priority for these companies until now. And while many financial firms have produced slick reports showing how they're tackling the issue, I think they'll get the message loud and clear if their customers switch to providers with a smaller gender pay gap."
Such strong feeling is understandable. As women realise the extent to which they have been affected, there's likely to be a great deal of anger. However, whether that will be enough to get people moving is another thing entirely.
It is notoriously difficult to encourage people to switch current accounts or stop their insurance products from auto-renewing. Some banks have offered switching incentives of up to £200 and, while it may have helped them soak up customers who were motivated to switch, it made little difference to overall switching numbers.
However, Pennells believes these new revelations could finally provoke a response: "We know that millions of people stick with their banks and insurers when they're not happy with them. Perhaps a large gender pay gap could tip the balance.
"Some companies have a much bigger gender pay gap than others, so don't assume they're all as bad as each other, and some seem to be taking the issue more seriously in terms of what they're going to do about it."
Power of the pension
And of course, such disparity during their working life is then mirrored in older age. The latest data from HMRC, as analysed by Salisbury House Wealth, revealed that women received just 37 per cent of the total amount of income drawn from pensions last year, down from 39 per cent in 2012/13.
That's the kind of issue that can only be tackled by addressing the working life pay gap. Intriguingly, doing so could potential enhance everyone's pensions by improving productivity and achievement at the companies that pension funds invest in.
Joe Dabrowski, head of governance and investment at the Pensions and Lifetime Savings Association (PLSA), explains: "The vast majority of pension schemes agree that the composition, stability, skills and engagement levels of a company's workforce are an integral part of their long-term performance.
"As long-term investors with £2.2 trillion of assets under management, UK pension schemes are acutely interested in how the companies they invest in perform against these criteria."
Business news: In pictures

Show all 13
And if those funds responded actively to poor gender pay gaps, they could all ascend together. "It is important to remember that pension fund members are not just invested in companies through their pension saving – they are also workers in those businesses," Dabrowski continues. "So the workforce cultures they experience day-to-day are influenced by how pension funds steward their investments.
"As a matter of simple corporate governance, pension funds would expect the companies they invest in to comply with their basic legal requirements, and will look very sceptically on those that fail to do so."
Short-changed by six grand
A report from PwC reveals that closing the gender pay gap could increase female earnings in the UK by £90 billion, or around £6,300 per woman.
That kind of staggering figure may be enough to encourage both men and women to switch but the answer to the pay gap could be more complicated than that and require a more state-wide response.
Some workplace policies that seem on the surface to be very pro-women can in fact contribute to a wider gap. For example, analysis from PwC revealed that longer paid maternity leave seems to be associated with a bigger pay gap as women spent more time out of work.
In fact, while businesses clearly have an imperative to ensure there are adequate pipelines to help bring talented women up in the ranks, it seems that state action is a big driver of greater pay equality.
The PwC study showed that larger government spending on family benefits "significantly" reduces the gender pay gap, for example, greater availability of affordable childcare helped parents return to work.
Register for free to continue reading
Registration is a free and easy way to support our truly independent journalism
By registering, you will also enjoy limited access to Premium articles, exclusive newsletters, commenting, and virtual events with our leading journalists
Already have an account? sign in
Join our new commenting forum
Join thought-provoking conversations, follow other Independent readers and see their replies