First-time buyer confusion as Help to Buy ISA closes
Struggling savers remain in the dark as route to ownership winds down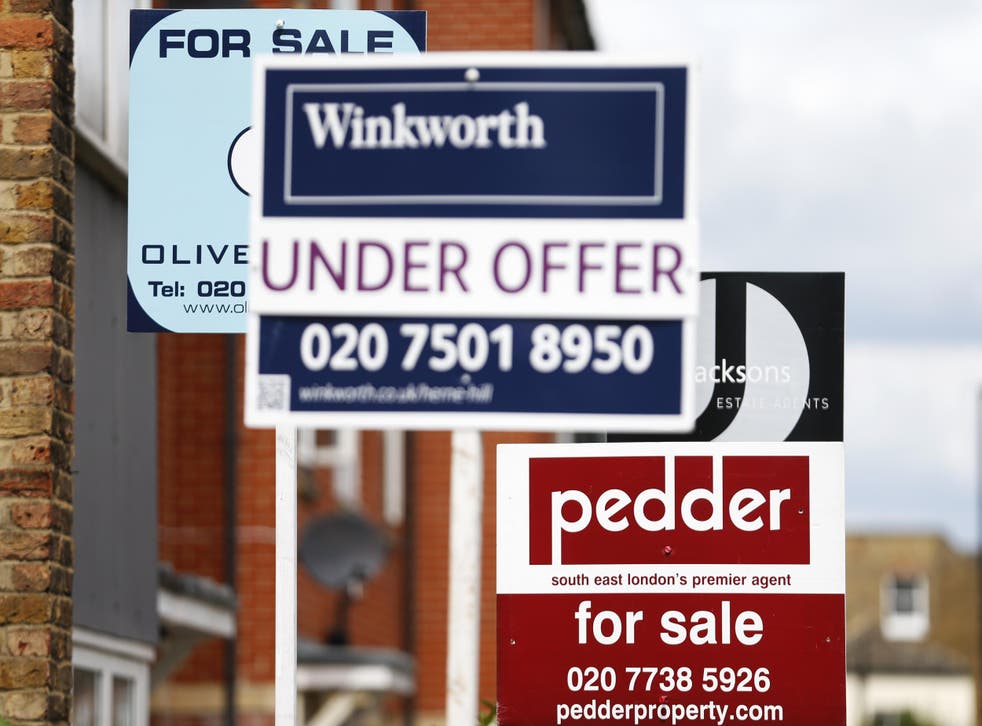 First time buyers, determined to get a foothold on the UK property ladder, are saving more than £840 a month, or a remarkable fifth of their entire income every month, for a deposit.
They'll need every penny to scrape together the £43,600 they'll typically need, research from Post Office Money shows.
But thousands will have missed out on large amounts of free extra cash to help reach that goal when the government's Help to Buy ISA closes at the end of this month, simply because they didn't know it existed.
Though it takes would-be homeowners more than three and a half years of hard saving to build up the lump sum their need for a first home, almost half of adults in the UK are unaware that there are schemes to help first-time buyers get onto the housing ladder.
The Help to Buy ISA, one of several offers rolled out by successive governments in a bid to level the property owning playing field for new owners, was woefully under-subscribed despite offering a £50 top-up for every £200 saved, up to a maximum boost of £3,000.
The Office for Budget Responsibility had predicted that the government bonus pay outs for this tax year would be £823m, but has slashed its forecast to just £150m.
Some good news
The scheme closes to new applications on 30 November, so there still is time to make the most of your savings with a 25 per cent government boost – especially as that's only the deadline for applications, not the use by date on the cash.
Savers can continue to earn government top-ups for another ten years until 2029, and can claim your bonus until December 2030.
The scheme is only available to first-time buyers and you can apply from the tender age of 16. That's why some teenagers with no imminent property purchase plans are rushing to apply before the deadline, as long as they can get hold of their national insurance numbers first.
But if would-be buyers, including those forward-thinking teenagers don't make their application in time, there are still other ways to make the most of government-backed financial help.
Though half of us are aware that they exist, only one in five people can name any of the three main schemes, research from Trussle has found. And fewer than one in 10 of us find them easy to understand.
The Help to Buy Equity Loan
As part of this scheme, would-be buyers only require a 5 per cent cash deposit, with the government offering a time-limited interest-free loan worth up to 20 per cent of the home's price outside of London.
This means the buyer will only need a 75 per cent mortgage. To reflect London's top-end property prices, buyers in the capital can borrow 40 per cent on a property value, interest-free for five years.
So far, more than 150,000 properties worth up to £600,000 each have been bought using this scheme. But anyone thinking of applying should be warned that they will start to be charged interest at 1.75 per cent after the first five years. This charge will rise each year after that by the any in the Retail Prices Index (RPI) plus 1 per cent.
To date, more than 150,000 properties have been bought using this scheme.
Shared Ownership
This option sees would-be homeowners buying a stake in a shared ownership home while paying rent and service charge on the part they don't own. Run in conjunction with housing associations, it requires applicants to be at least 18 years old. However, when it comes to household income, the knowledge gaps truly start to appear.
For the shared ownership scheme, household income must be less than £90,000 within London and £80,000 outside of London. And yet, 68 per cent of people think their household income must be less than £60,000 a year to qualify, regardless of location.
"The truth is that the complexities around homeownership, including mortgages, present a wider industry problem around clarity," warns Ishaan Malhi, CEO and founder of Trussle.
"If these schemes were simplified, prospective buyers would be more likely to understand the options available to them, more quickly."
The government's Help to Buy website offers more information about the Help to Buy ISA, the equity loan and shared ownership, including eligibility and how to apply.
Lifetime ISA
Finally, there's the Lifetime ISA, the poor cousin of the Help to Buy schemes with just a handful of products on the market. But with a £1,000 top-up available every year, savers shouldn't ignore it.
Launched in 2017, this odd hybrid is bid to put a sticking plaster, if not actually solve, the two biggest money problems faced by UK savers – building up retirement savings while trying to set aside money for a home.
Savers enrolled in this scheme receive a 25 per cent government boost up to a maximum of £4,000 that they manage to squirrel away for their retirement or a first home each year. As it's an individual savings account (ISA) you'll earn tax free interest or investment growth.
You must be 18 to 39 years old to open a Lifetime ISA, but the bonus is paid every year until the age of 50. That means the maximum bonus you could get from the government could be as much as £33,000 to go towards your first home or your retirement.
In fact, if you don't use all the money for your first property, you can keep saving into the account after buying and use it to help fund your retirement – eventually withdrawing the cash in one go or in instalments depending on your needs from the age of 60.
Register for free to continue reading
Registration is a free and easy way to support our truly independent journalism
By registering, you will also enjoy limited access to Premium articles, exclusive newsletters, commenting, and virtual events with our leading journalists
Already have an account? sign in
Register for free to continue reading
Registration is a free and easy way to support our truly independent journalism
By registering, you will also enjoy limited access to Premium articles, exclusive newsletters, commenting, and virtual events with our leading journalists
Already have an account? sign in
Join our new commenting forum
Join thought-provoking conversations, follow other Independent readers and see their replies