Protect your 2019 travel against any Brexit cost or chaos: from currency to flights to passports
Here's how to Brexit-proof your break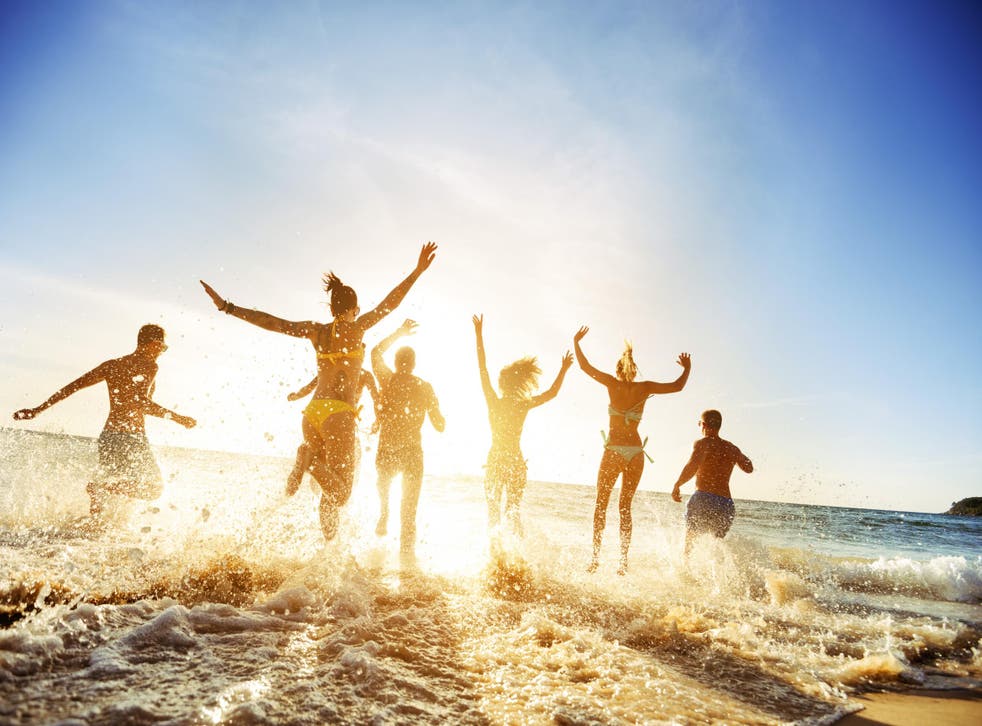 It's January, the month we laugh in the face of Christmas overspending and skip all the way to the 2019 holiday sales.
Lured by big seasonal discounts, millions of Britons traditionally use the first weeks back at work to daydream about and search for our next escape.
We carefully pick our way through bargain flights and all-inclusive discounts, car hire loyalty schemes and currency offers, spending hours comparing and calculating in a bid to secure the best sun-drenched bang for our buck.
This year though, those sums will be made infinitely more complicated.
As Brexit looms closer there are lots of important geopolitical questions. Will Theresa May's withdrawal agreement get through parliament? Will we leave the EU without a deal? What will that mean for jobs and security and food prices?
But as well as those worthy economic and political issues is another question that will undoubtedly be worrying many people: what will it mean for my 2019 travel plans?
After all, we're told that in a worst-case scenario the ports will be backed up and travel could be trickier with airport delays.
The European Commission has said that no aircraft will be grounded in the event of a no-deal Brexit, which will be a relief to many holiday planners. But if a no-deal scenario occurs and the worst disruption is realised then it's essential to be prepared in advance.
When booking your holiday now, there are small things you can do to ensure you're not left out of pocket and to help shield yourself against smaller disruption such as longer airport queues and a worse deal on your currency.
Here are some things to consider if you want to make your break Brexit-proof.
Book now
A survey by Abta, the association of travel agents and tour operators, has shown that 61 per cent of British holidaymakers plan to visit Europe in 2019, only a little less than the 63 per cent who did so in 2018.
So plenty of people are still intending to travel this summer and particularly to travel within the EU. If you're one of them then it's a good idea to book sooner rather than later.
After all, to make sure your money stretches as far as possible, no matter what the wider economic situation, you need to get the best deals. And Abta says that the best time to book a break is January and February, which is the industry's "sales period".
Booking now could mean securing deals, offers and free child places. It also means greater choice, allowing you to pick the break that offers the most for your money.
Many offers allow you to pay a deposit now and then the remainder closer to the date. Just remember that if you book now, you need to insure now too – this year more than ever.
Buy insurance immediately after booking. Immediately
It's always important to take out travel insurance as soon as you've booked any plans because that way your holiday is protected immediately from unexpected events such as sickness or a change in Foreign Office advice.
Yet analysis from the price comparison website GoCompare shows that almost six out of 10 holidaymakers get theirs within a week of departure. More than three out of 10 take out a policy on the day of travel.
That means they are missing out on valuable cancellation cover – particularly important for anyone booking a post-Brexit break.
After all, insurers will only consider claims that are prompted by events beyond the control of the traveller and that means events they did not know about at the time of booking their insurance. If there is an official warning made about flight disruption around Brexit then it may well be too late to buy a policy by then.
Matthew Sanders, travel insurance spokesperson at GoCompare, says: "The added uncertainty caused by Brexit this year should definitely focus the mind on protecting this investment.
"Having to cancel your holiday due to unforeseen circumstances is bad enough, but at least if you're covered by a decent travel insurance policy you can make a claim and rebook your trip for another time."
…Because you might also need it for treatment
Your travel insurance isn't just about protecting yourself against any travel issues, it's also about ensuring you can receive medical care abroad.
In the event of a no-deal Brexit, the Ehic card that allows British people access to state medical care when travelling within the EU, will no longer be valid.
That has never been an alternative to travel insurance, it's always been important to book cover as well as carry an Ehic card. However, the potential for it to come to an end highlights the importance of insurance when travelling abroad.
Plan your spending
No one really knows what is going to happen in the next few weeks and months. A no-deal outcome is likely to send the pound plummeting, whereas an orderly withdrawal agreement could even strengthen it.
One option suggested by TravelSupermarket is to consider taking out a pre-paid currency card and then buying euros whenever the rate looks good.
Manage your airport expectations
Passengers have a lot of rights when their flights are delayed but, sadly, not necessarily when those delays are Brexit-related.
The air passenger rights regulations are EU rules that allow travellers to claim compensation if they are delayed or a flight is cancelled. British holidaymakers will still have those rights after Brexit because the government plans to retain them in domestic law.
However, those rights don't cover travellers for "extraordinary circumstances", such as ash clouds, strikes… or Brexit. So, if you're planning travel then it's worth budgeting for some time spent in the airport in case a no-deal scenario happens and causes significant delays.
Renew your passport
The government has updated its passport travel advice for the event that the UK leaves the EU without a deal at the end. It warns that if that happens then travellers will need at least six months left on their passport on the date of their arrival.
You should be careful because "carried over" months don't count. There's a government tool to check, but it's a really sensible idea to do so now, rather than risk getting delayed by a passport application rush later.
A break from Brexit
The average person in the UK has spent more than five full days talking about Brexit since the referendum, according to a survey commissioned by Channel 4 as it launched a new drama Brexit: The Uncivil War.
It's unlikely to calm down in the next few months and we'll probably all need a break afterwards – so make sure yours is Brexit-proof.
Register for free to continue reading
Registration is a free and easy way to support our truly independent journalism
By registering, you will also enjoy limited access to Premium articles, exclusive newsletters, commenting, and virtual events with our leading journalists
Already have an account? sign in
Register for free to continue reading
Registration is a free and easy way to support our truly independent journalism
By registering, you will also enjoy limited access to Premium articles, exclusive newsletters, commenting, and virtual events with our leading journalists
Already have an account? sign in
Join our new commenting forum
Join thought-provoking conversations, follow other Independent readers and see their replies