Hopes of savers fall with the Autumn speech
The Chancellor's Statement has been criticised for its missed opportunities, says Julian Knight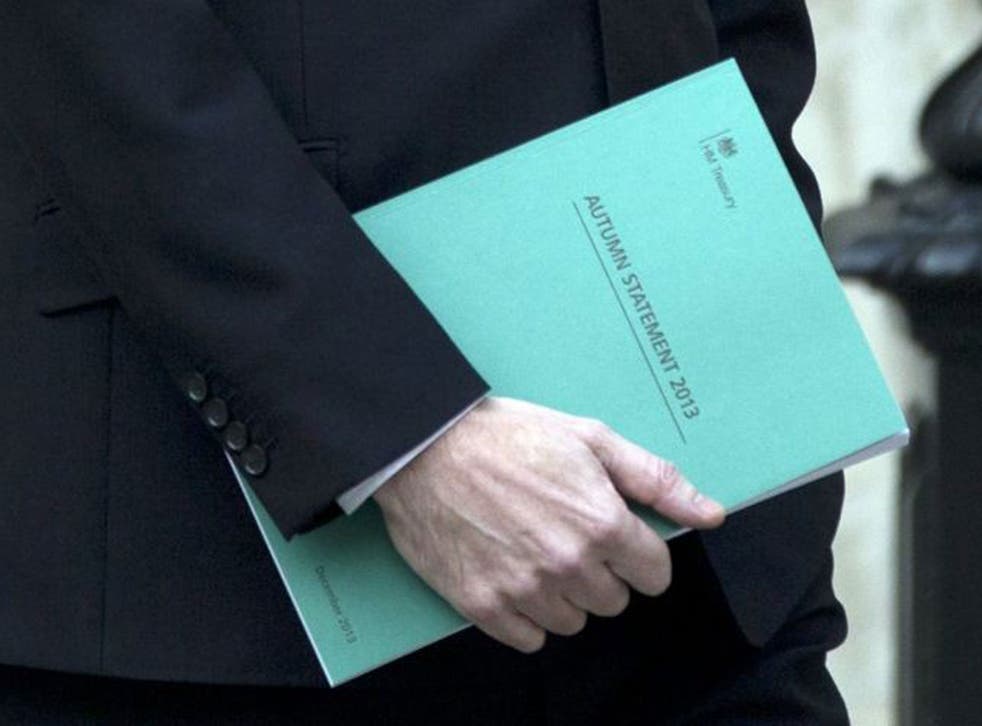 Abit of a damp squib – that seems to have been the reaction to the Government's Autumn Statement from many savers and investors.
Much-trailed changes to the structure of individual savings accounts didn't happen. Strong rumours that peer-to-peer lending – which is growing in popularity and seen as a viable alternative to overly restrictive banks – would be incorporated into the ISA regime never saw the light of day.
And in a week when it was revealed that Britons are moving out of savings at the fastest rate since the 1970s, there was not even a hint of an equalisation of ISA limits so that the same amount of money can be saved in a cash account tax-free as it is in a stock market product.
Nationwide, a key player in the cash ISA market, was scathing in its criticism, with chief executive Graham Beale leading the charge: "This is a missed opportunity for the Chancellor to demonstrate support for savers by simplifying ISAs.
"The disparity between cash and equity ISA limits is a longstanding anomaly that not only feels unfair for those who prefer to put their savings into a cash ISA, but also leads to widespread confusion around how savers can maximise their tax-efficient ISA allowance."
On the flipside, insurer Skandia said it was relieved the Chancellor did not impose a £100,000 upper limit on ISA pots. "Had the Government decided to implement this cap," said Colin Jelley, head of wealth planning at Skandia, "careful investors who have seen strong growth in their portfolios would have been unfairly penalised and forced to stop investing," .
But there was widespread dismay that the Chancellor has continued to ignore calls for the merging of child trust funds and junior ISAs. At the moment, money invested in a CTF has to be kept separate from a JISA, causing an administrative headache for parents and deterring many from using the relatively new JISA schemes.
"I don't see why a child's date of birth should stop them getting the best deals for their financial future," said Darius McDermott, managing director at the broker Chelsea Financial Services. "It seems incredibly unfair and the Chancellor has missed an opportunity to finally sort the mess out.
"The Government asked for feedback, which they received back in August, and I don't really see why they couldn't make a decision in that time, especially when it's such a no-brainer. Junior ISAs offer more choice, lower costs and better cash rates ... Let's hope they see sense before the March Budget."
One crumb of comfort for savers and investors, though, was provided by the surprise decision to double the maximum amount of cash that workers can put away in "save as you earn" schemes each month.
From April, savers will be able to put away £500 a month in one of these schemes, which allow them to buy shares in their employer, often at a discounted rate.
The previous limit of £250 had been in place since the 1990s. "It is great news that the Government continues to make it attractive for employers to provide shares to employees, especially given the evidence that these companies often perform better," said Carol Dempsey, a partner at accountants PwC.
Join our new commenting forum
Join thought-provoking conversations, follow other Independent readers and see their replies