How to complain like a pro
Lost cash, assets, time or simply opportunity? Here's how to secure redress like an expert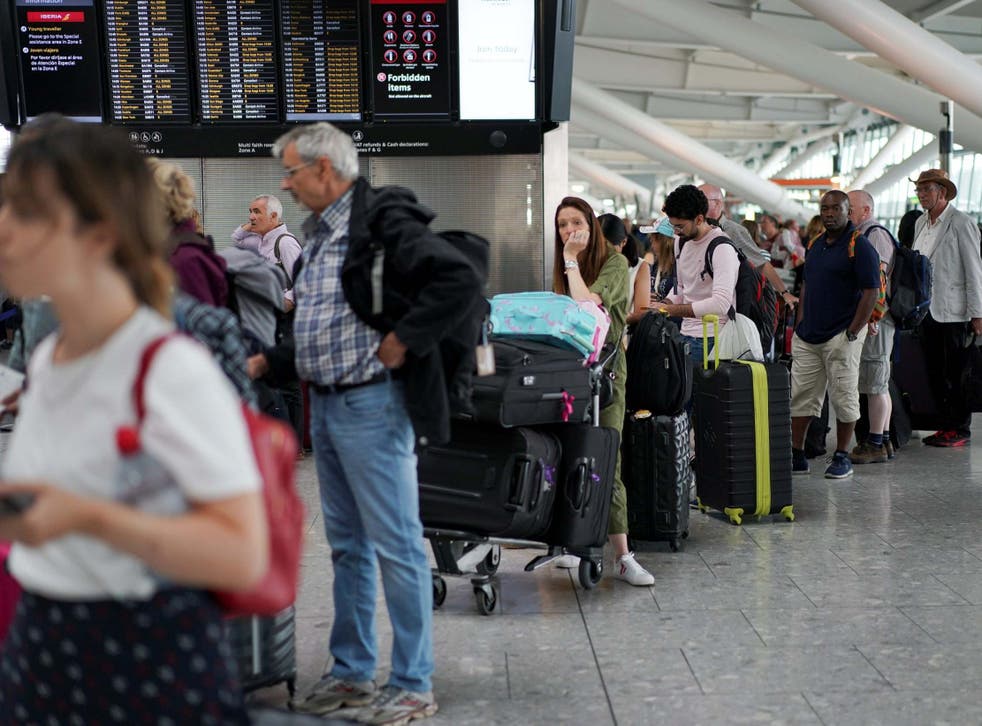 Unless you're a really unpleasant person you probably don't enjoy complaining. But sometimes a complaint is just necessary. Like when, I don't know, you've spent a chunk of this week in an airport going nowhere fast.
It could be something needs fixing, perhaps it has to be resolved so future customers don't have the same experience, perhaps you deserve a refund. Perhaps because things went so wrong that you just have to say something or you feel like you might explode.
These days we have so many ways to complain after a bad experience – email, Twitter, Facebook. It can be very easy to fire off a furious diatribe on social media and in a few cases that can have a big impact.
But when things do go wrong it's essentially to keep a cool head and complain the in right way to make sure you get the best outcome. Here's how.
Keep calm
This may sound patronising but it's a really important one to remember when you're wound up by bad service, a faulty product or rude staff.
If you get angry then your complaint will be taken less seriously. Worse, if you are flustered and furious then it's harder to keep track of what is being said.
So whether you are complaining in person immediately after something has gone wrong, or complaining to the relevant watchdog or ombudsman after nothing else has worked – remind yourself to stay calm and you will do better.
Give the company a chance to fix it first
Before you escalate your complaint you really do need to give the company a chance to resolve your issue first.
That means it's important to have some idea what you want to happen. Do you want them to replace an item for example? Refund it? Compensate you for what you have been through? Or do you just want them to acknowledge the fault and try to put it right?
Unless you know what outcome you want, you risk not feeling satisfied with any result. So decide what you want, make sure you are confident that it's a fair request and tell the company what you want to happen.
Just a heads-up that if you are trying to claim compensation, that can be harder to prove a case for, so make sure you keep receipts and explanations for any additional costs you have incurred as a result. It's really important to be realistic about what the company should do to put your issue right.
Remember to keep track of all communications, from emails to phone calls, so you have a clear trail of the complaint's process. That will help if you need to escalate it later.
Don't forget to include all details if you write or email; forgetting to include your customer or booking reference, or details like your address, may mean delays in dealing with your complaint.
Get some tips online
Thanks to the internet, you can often find other people who have had the same issue and see what kind of resolution they achieved.
If your complaint is about a major consumer issue then there may even be forums and social media groups dedicated to supporting people in their complaints.
The recent spate of complaints over new build homes is a good example – there are a number of Facebook groups where buyers share advice and experiences.
You may also find helpful template letters that can help you approach the company with your complaint and make you aware of your customer rights.
Citizens Advice has a fantastic library of template letters, ranging from faulty goods to complaints about a holiday.
Enlist the right help
A whole industry has sprung up around complaints, particularly complaints over PPI. Often these companies are not necessary to help you achieve a successful resolution but will take a portion of any compensation that you receive.
For that reason, it's sensible to be very cautious about using an intermediary company to process your complaint.
However, there are some free-to-use organisations that may be able to help you process your complaint. Citizens Advice may be able to offer support or the online Resolver service provides free, independent help.
For some complaints you may be able to escalate to the relevant ombudsman, if the company has been given a chance to resolve it but you are still not happy.
There are a number of ombudsmen, dealing with energy, consumer rights, housing and finances. They are independent organisations that exist to help resolve complaints without going to court and they are free and impartial.
You can find the right ombudsman for your problem via the Ombudsman Association or just by searching the web.
Blow this thing wide open
Sometimes your complaint just isn't taken seriously but there's no organisation to escalate it to. When that happens, it may be time to take to Twitter or leave a poor review.
Perhaps that will jog the company into behaving better, perhaps it will warn other potential customers. At the very least, it might help you feel better.
Register for free to continue reading
Registration is a free and easy way to support our truly independent journalism
By registering, you will also enjoy limited access to Premium articles, exclusive newsletters, commenting, and virtual events with our leading journalists
Already have an account? sign in
Register for free to continue reading
Registration is a free and easy way to support our truly independent journalism
By registering, you will also enjoy limited access to Premium articles, exclusive newsletters, commenting, and virtual events with our leading journalists
Already have an account? sign in
Join our new commenting forum
Join thought-provoking conversations, follow other Independent readers and see their replies