The Independent's journalism is supported by our readers. When you purchase through links on our site, we may earn commission.
How to pick the best current account
The slew of incentives to switch banks can be confusing. Joia Shillingford offers tips on how to untangle the offers
Joia Shillingford
Sunday 22 January 2012 01:00 Comments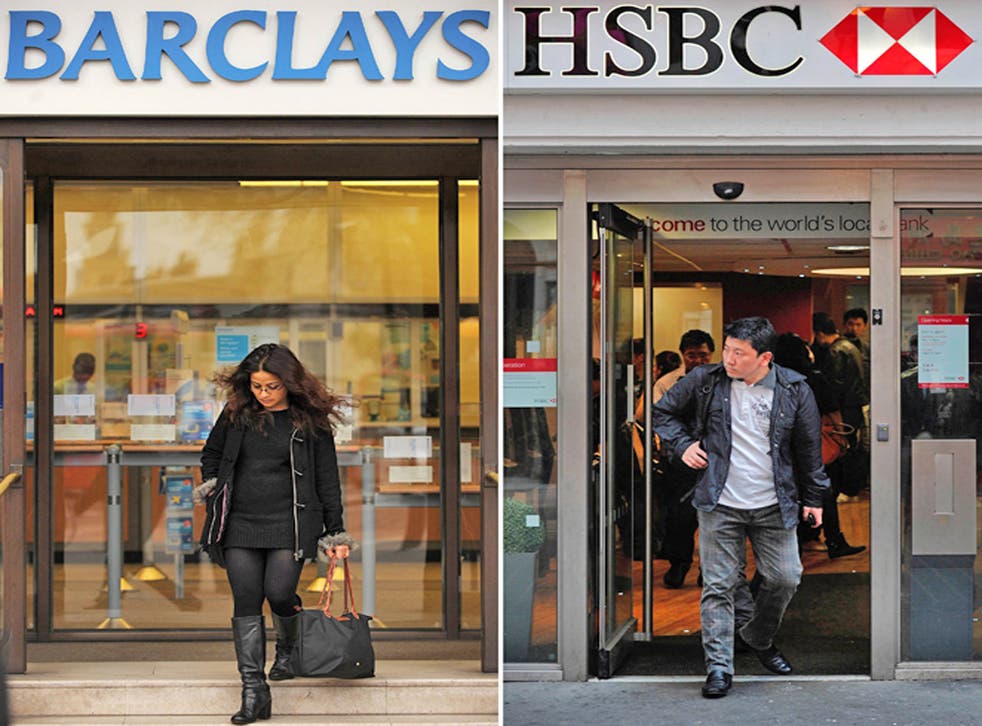 Major banks and building societies are offering up to £300 - or other incentives like free overdrafts or good savings rates – if you switch your current account to them. Why are they waging a price war for your business, what are the best offers and what strings are attached?
Click HERE to view 'switching incentives' graphic
The emergence of new banking players such as Metro Bank and Virgin is shaking up retail banking. Besides that, banks have always been keen to acquire new current accounts as they see them as the gateway to a customer's personal finances.
Andrew Hagger, of price comparison website Moneynet.co.uk, says: "The deals banks are offering will be seen as loss leaders. Once they have your current account, they may be able to sell you a pension in the long run."
Promises, promises
Among the best incentives for switching accounts is HSBC's offer of 6 per cent interest on balances of up to £2,500. First Direct, which has a good reputation for customer service, is offering £100 if you switch, plus the possibility of another £100 if you are not happy with their customer service in the first six months.
Halifax pays £100 upfront, whereas with many of the other cash offers the customer receives the money after three months once they have paid in the monthly amounts required.
Spanish-owned bank Santander has had its offer available for a while. They call it 300, 200, 100. To qualify for £300, you must already have a mortgage with Santander and switch £10,000 of savings plus your current account to it. For £200, you must already have a mortgage with it and switch your current account. And for £100, you need to switch just your current account to Santander.
Not all lures come in the form of cashback. Some financial institutions simply offer above-average rates on savings or below-average rates on loans, such as 0 per cent on your overdraft once you have switched your current account.
Sometimes there are incidental benefits to switching accounts. In doing so, you may leave a bank whose customer service you are not happy with – the usual reason for changing accounts. Or it might make you take a long, hard look at your finances; not a bad idea at the beginning of the year.
There may be fringe benefits. John Lord, 63 and his wife Angela opened a joint Privilege Premier account with The Co-operative Bank last October. He says: "My wife and I had banked with NatWest for years and stumbled across the Co-operative Bank's Privilege Premier current account when looking for car insurance. We noticed that the account came with comprehensive travel insurance, mobile telephone cover and RAC breakdown. Combined with the £200 switching offer, that made us think switching would be a good idea.
"We found the process really easy and have no intentions of leaving the bank now we've received our £200."
The problems
Rachel Springall of Moneyfacts.co.uk says: "When choosing a current account, customers need to decide its main purpose – whether it is for earning interest, or an overdraft they can dip into at low cost – as well as considering the incentive package."
Also worth taking into account is that some banks have started to add steep extra charges for minor items, rather in the manner of budget airlines. One example is the £5 that Clydesdale Bank charges for a duplicate statement, up from £2.
Bear in mind, too, that special offers on savings or loans tend to end after 12 months, so work out which of the accounts will give you the best combination of interest, convenience and low charges in the long run.
It isn't always obvious and you may need to look at the terms and conditions. For example, check what the unauthorised overdraft fee is.
Transferring accounts
Once you have decided to move, the good news is that switching accounts has become easier. "A lot of banks have dedicated switching teams in place," says Mr Hagger. Direct debits can usually be switched across automatically but you will have to inform your employer and other people who pay money into your account that you have moved.
"Some people are reluctant to change because things weren't so slick a few years back ," says Hagger "Nevertheless people are going to have to go through some minor inconvenience, such as having to get new cards and PIN numbers and learn a new layout of internet banking."
Ms Springall urges those who have found a new deal that suits their lifestyle or who were planning to change current accounts anyway, not to wait too long. She says: "Switcher offers tend not to stay around for long, so customers need to consider whether it's a good time to move and, if so, act quickly."
Register for free to continue reading
Registration is a free and easy way to support our truly independent journalism
By registering, you will also enjoy limited access to Premium articles, exclusive newsletters, commenting, and virtual events with our leading journalists
Already have an account? sign in
Join our new commenting forum
Join thought-provoking conversations, follow other Independent readers and see their replies