How to save money: UK is crashing down the European league table for putting money away
The UK has slipped to 11th in the latest European league table of savers. Rob Griffin checks out the best options
Saturday 30 August 2014 00:41 Comments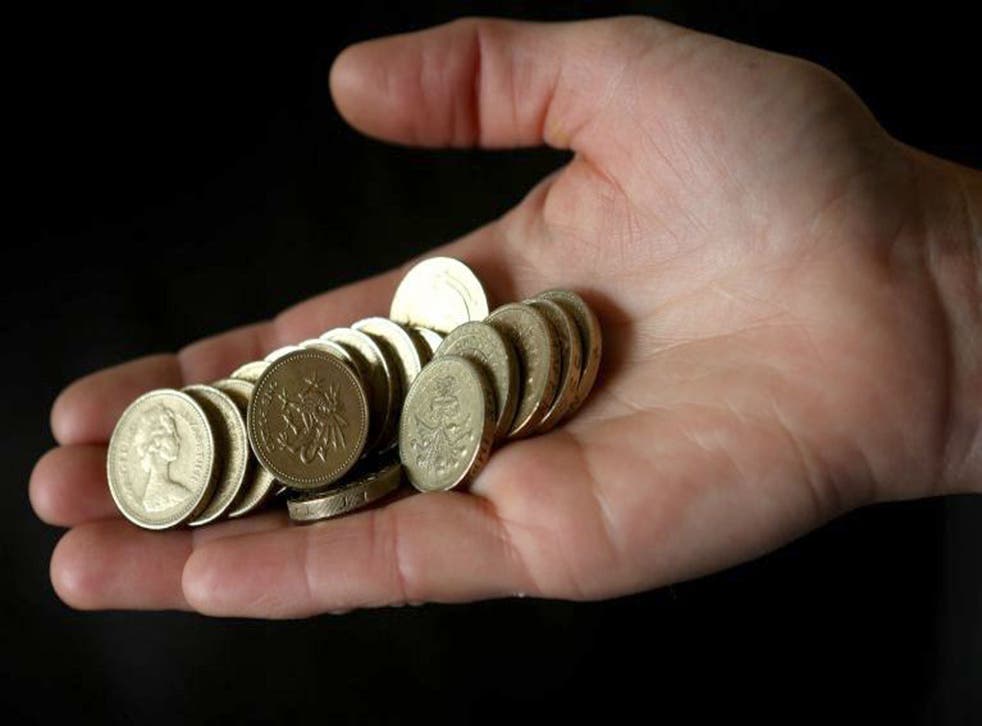 We are not saving enough. That's one of the conclusions from a study that shows British households have fallen behind other European neighbours when it comes to the amounts they could be putting away each year.
The UK currently sits 11th in the league table, having slipped behind both Spain and Italy, according to the Post Office's Future of Savings Study, which analyses the saving habits of 18 countries with comparable costs of living.
It discovered that since 2010, the average amount each UK household could potentially save each year has fallen by more than 10 per cent to £3,781. This is almost £5,000 less than Australia and £3,286 less than the highest placed European country – Switzerland. According to Henk Van Hulle, head of savings at the Post Office, the figure for the UK could fall to as little as £3,000 by 2018, which would put it below the majority of advanced European economies.
This, he says, is a concern: "It's worrying to see savings rates fall so soon after a recession," he says. "While spending is undoubtedly good for the economy, it's not good for savers to leave themselves vulnerable to a change in circumstance or wider economic shock."
Damien Fahy, founder of website moneytothemasses.com, agrees. He points out that savings provide a crucial financial buffer for people that can also help smooth out budgeting in the short term.
"Unexpected bills can derail the best laid financial plans if there isn't a contingency fund to fall back on," he says. "Savings also provide security. People with them are more likely to be able to meet their financial commitments in the short term should the worst happen." This is particularly important given the fact that insufficient numbers of people have insurance policies, such as income protection, to cover them should they be unable to work. How would they survive in such a situation?
The basics
In the vast majority of cases – unless you are earning a staggering sum of interest – it will make more sense to pay off existing debts than save. This is because the cost of servicing debt is usually so much higher than the rate you can earn on savings.
Statistics compiled by Candid Money (candidmoney.com) illustrate the point. A basic rate taxpayer putting £1,000 in a savings account paying 1.40 per cent gross for three years would earn around £34 of interest after tax.
If they also had a £1,000 debt on a credit card at an annual interest rate of 18 per cent they would have paid nearly £643 of interest after three years (ignoring minimum monthly payments). So saving at the expense of paying off debt would cost this individual more than £600.
Saving simply means tucking away spare cash somewhere safe so you can use it in future, according to Justin Modray, founder of Candid Money. Saving is important, he argues, because short of a financial windfall it's the only way that most people can accumulate a financial umbrella to cope with the so-called rainy day events, such as car repairs and periods of unemployment.
"Most of us are facing a very lean retirement and saving what you can along the way should improve matters," he says. "It's also a good idea to build up a rainy day fund to reduce the risk of unexpected bills crushing your finances."
Ideally, you should put away at least three months' salary in this fund, which should be enough to cover most short term scenarios. Obviously the more you can set aside the better, although many people will have no chance of saving this amount.
A rainy day account needs to be instant access. The traditional image is to stuff money under the mattress and, shockingly, the reality is that is pretty much what thousands of people have done.
An estimated £1.3bn of loose change is sitting in coin jars across the country, as 10 million more UK adults save money in a coin jar than in a bank or building society savings account, according to researched commissioned by Gocompare.com Savings.
The study found that 31.3 million UK adults have coins stashed in a jar, while only 21.6 million regularly put money away each month into a savings account. The average penny jar, meanwhile, contains £40.80.
But having money at home doesn't make financial sense because it won't be earning any interest. In fact, its value will be shrinking.
"If you put £100 under your mattress you would still have £100 25 years later, but if you put the cash in a savings account with annual interest of 1.40 per cent it would have grown to £142 over the same period," Mr Modray explains. So what's the best option?
Nisas
Your first port of call should be a Nisa (New Individual Savings Accounts). These are tax-free vehicles that enable you to save a maximum of £15,000 in each tax year. You can split it between cash and stocks and shares – or not split it at all.
However, for a rainy day fund you should only be considering a cash Nisa. Your provider will – in most cases – pay you a rate of interest in exchange for your money in exactly the same way as a normal savings account.
The best part is that you'll be entitled to keep everything that you receive from that investment without having to pay any tax on it. This is not the case, for example, with an ordinary bank or building society account, unless you are a non-taxpayer.
Many cash Nisas are instant access, which means that money may be withdrawn at any time without losing tax benefits. However once you have taken the money out it can't be re-deposited in the Nisa during that tax year.
Bank and building society accounts
We've already illustrated how pointless it is to tuck your money under the mattress but for the past few years you've been only marginally better off putting cash in banks and building societies, according to Rachel Springall, a financial expert with moneyfacts.co.uk. "The past six years for savers have been devastating with the bank base rate falling to an all-time low of 0.50 per cent," she explains.
There is the possibility that things may change over the coming months with speculation that the base rate will rise gradually, meaning rates will increase on mortgages, which should – hopefully – be passed on to savers.
Your best bet for earning a decent rate of interest is to put money into a regular savings account. However, there are restrictions: for example, to qualify you typically need to deposit between £10 and £500 every month.
Accounts often have a fixed term – maybe one year – but rules will vary. Some, for instance, may allow you to take money out but penalise you for such a move in the form of lower interest rates for that month, or the remainder of the product's term. Therefore you will need to check the rules carefully before signing on the dotted line.
Other products
A popular option for savers has been NS&I certificates, which are lump-sum investments that earn guaranteed rates of interest over set terms. The fact that they're tax-free means that, similarly to cash Nisas, you get to keep all the returns rather than sharing them with the taxman.
However, none of these are on sale at the moment, which means tax-free savings options are fairly limited beyond the aforementioned Nisas, points out Mr Fahy of Money to the Masses.
"Premium bonds are popular, but are poor value," he says. "Yes, returns are tax-free but the interest you earn is actually prize money you win, which is a function of the number of bonds in issue and the prize pool. You have more chance of scooping the lottery in a given week than winning the jackpot on premium bonds."
Safety first
The big question is: how safe is my money?
Well, the good news is that provided it is in a UK-regulated bank or building society account, it will be protected under the Financial Services Compensation Scheme (FSCS).
However, this is up to a limit of £85,000 per person, per financial institution. If you have less then this amount then you can relax. If you have more, then take a closer look at how different banks are registered and what counts as a financial institution – and then spread your money around accordingly.
Register for free to continue reading
Registration is a free and easy way to support our truly independent journalism
By registering, you will also enjoy limited access to Premium articles, exclusive newsletters, commenting, and virtual events with our leading journalists
Already have an account? sign in
Join our new commenting forum
Join thought-provoking conversations, follow other Independent readers and see their replies